You've done your research on the best ciders to pair with your Thanksgiving dinner, from easy and light welcome drinks to post-dessert sips that combat the dreaded 7 p.m. drowsiness. You raided your local bottle shop for a range of crowd-pleasing cider treats, from sessionable, dry-hopped cans for your craft beer-obsessed BFF, to off-dry sparklers for your sweet-toothed mom, to a cork-and-caged large-format bottle of wild fermented orchard cider for your natural wine-loving cousin. You're ready to rock another wonderful Thanksgiving with cider as the star of the show (sorry, turkey).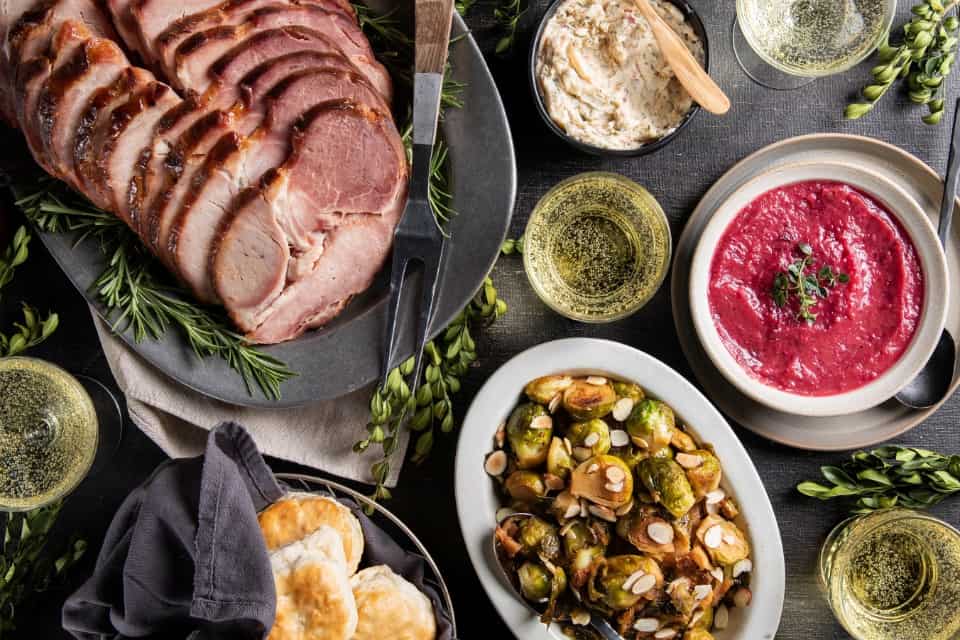 Now, there's just one more place where cider can work its way into your feast: into the actual food itself! We've assembled a list of must-make holiday dishes, incorporating cider into all your favorite sides and mains. Adding cider to a recipe isn't just a gimmick or something to do just so you can say you did it; cider boasts a number of flavors that we look for in other ingredients, blending tart, tannic, sweet and acidic into one tidy package. Think about how often you add a squeeze of lemon juice, a dash of maple syrup and a fistful of herbs into a dish to liven it up. By adding cider, you're hitting all of those same notes, amplifying the savory, homey flavors of traditional holiday foods (the alcohol cooks off, don't worry about the kids).
Crack open a couple of ciders — one for yourself, of course — and start prepping for an incredible spread that lets your love of cider shine brighter than ever!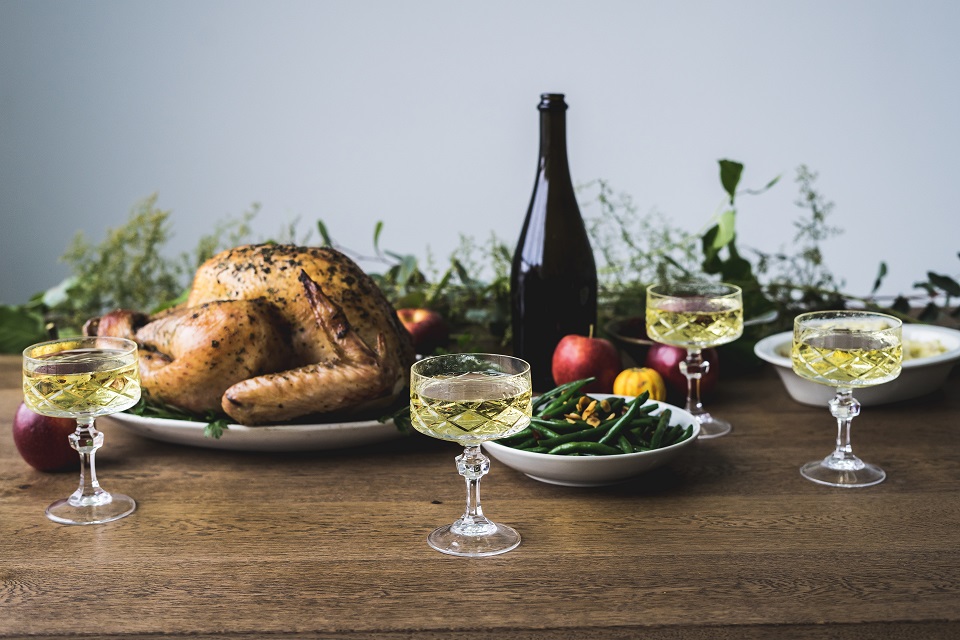 The genius of brining a turkey seems to have entered the mainstream over the past few years, saving many a family from the annual disappointment of a dry bird. The simplest brines are usually water, salt and select spices; the salt is the key element, because it salt helps to break down and effectively "unwind" some of the proteins in the meat. Instead of relying solely on water (which the meat also absorbs), we added both hard and sweet cider, as well as garden herbs, lemon, ginger and black pepper. The brine lends not only a lovely dose of flavor, but it will also make the juiciest turkey you can possibly imagine.
Find the recipe here: Cider Brined Turkey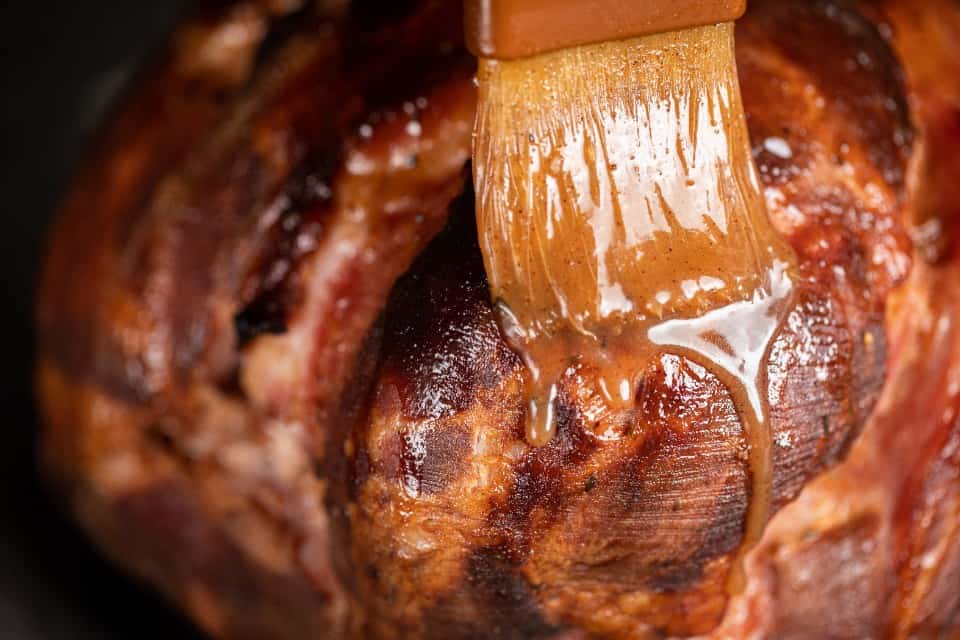 If you've ever chowed down on a hot dog with a cider by its side, you already know that pork and cider are a food match made in heaven. If you need a second centerpiece, or are hosting a different holiday gathering where ham feels like the way to go, you cannot go wrong with this impressive version. The salty, porky richness goes to the next level after it's been lacquered with a sumptuous glaze of hard cider, maple syrup, brown sugar, vinegar, mustard and a cozy blend of spices. The leftovers will feed you for days in sandwiches, omelettes or maybe even on a homemade Hawaiian pizza!
Find the recipe here: Cider Glazed Ham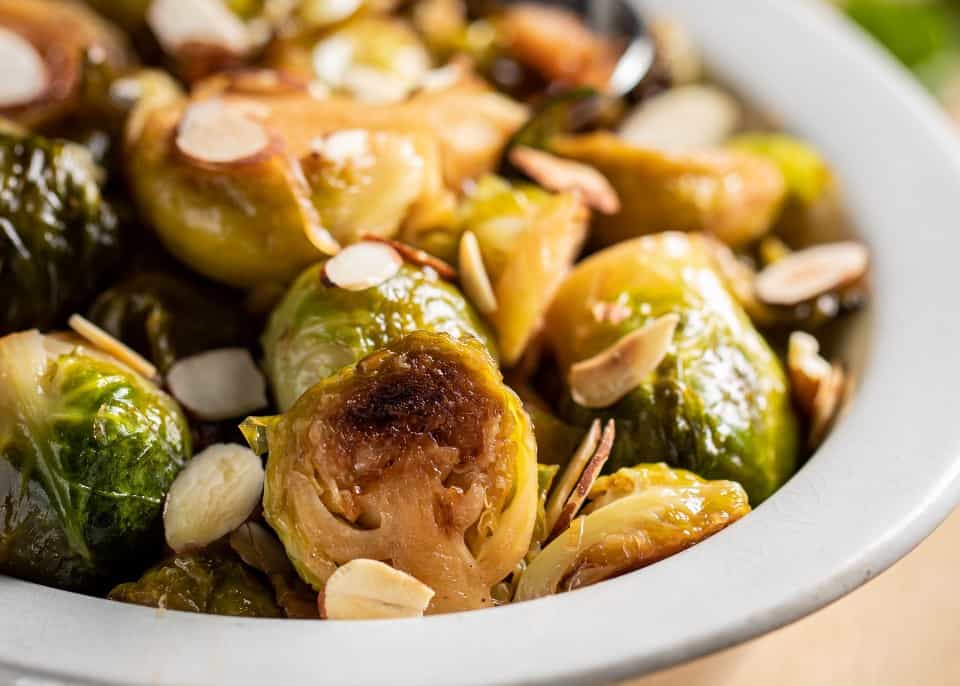 Controversial opinion: Mashed potatoes are actually not the best side dish on the holiday table. As much as we do enjoy creamy spuds and gravy, it's brussels sprouts that we're reaching for a second helping of, year after year. They caramelize unlike any other vegetable, erasing any leftover childhood notions we have of stinky, mushy sprouts, and instead simply being savory, addictive little umami bombs. Braising the sprouts in hard cider layers in some gorgeous sweetness, and making them on the stove top instead of roasting them in the oven is a godsend when the oven is completely occupied by a giant turkey.
Find the recipe here: Cider Braised Brussels Sprouts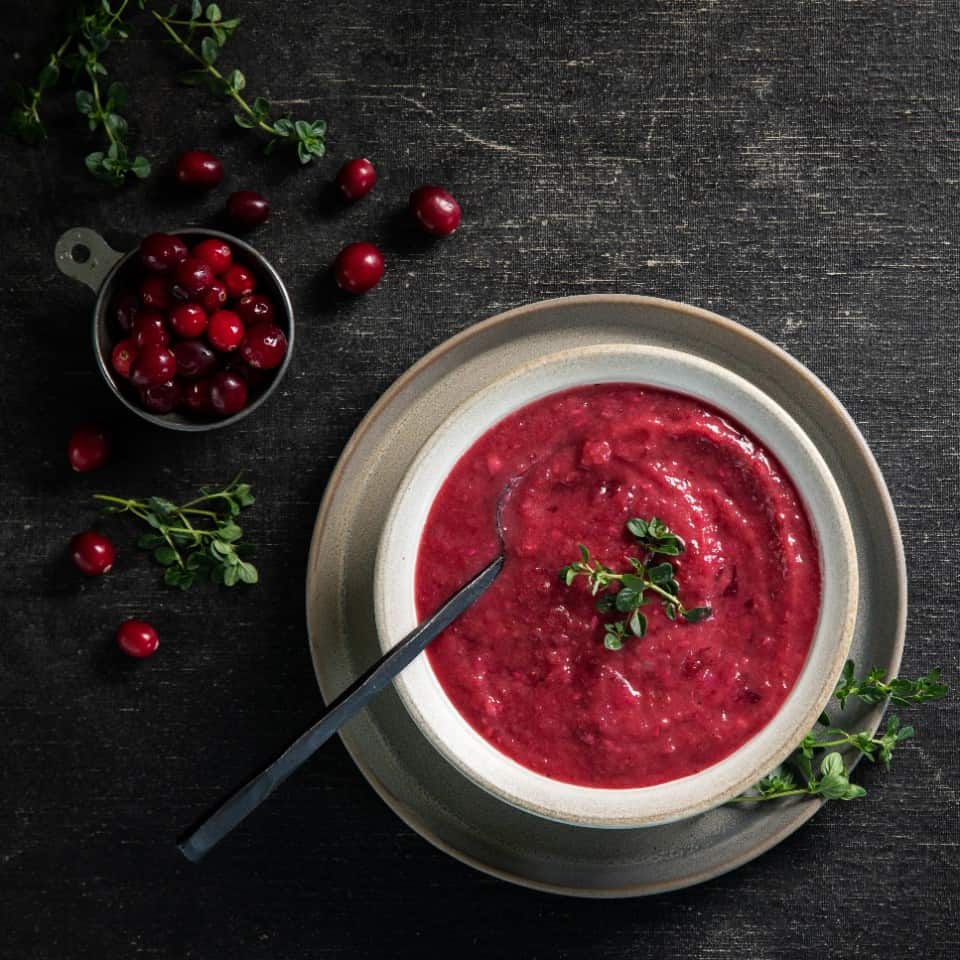 One taste of this homemade cranberry relish and it's clear: Cranberries and apples are lovely companions for one another, bringing bright, tart flavors to what can be a heavy, rather intense meal. Many homemade cranberry sauce recipes call for water, but why not add crisp, apple-y flavor to this classic Thanksgiving condiment instead? Our recipe also adds fresh apple, garlic, ginger, onion and thyme, elevating it way above standard-issue cranberry sauce. Bonus: Sip a cranberry cider with anything topped with this relish for an excellent like-with-like pairing!
Find the recipe here: Cider Cranberry Relish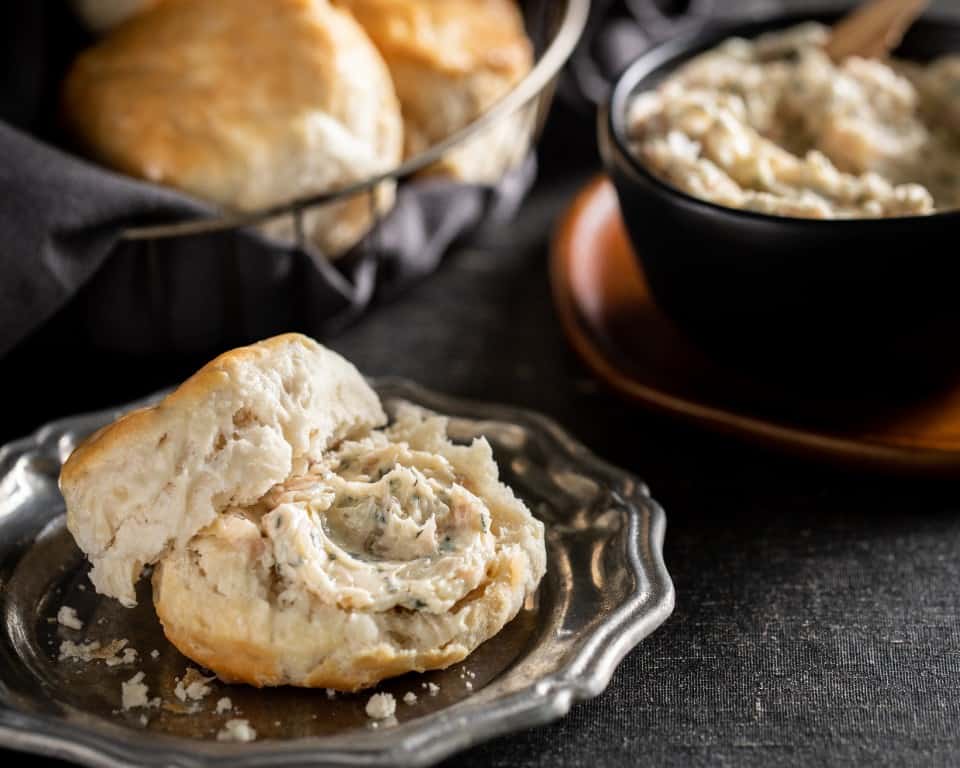 Any foods on the table that might need a little extra oomph (we're looking at you, Aunt Sue's boiled green beans) will come right to life with a swipe of this cider sage compound butter. The earthiness of the herbs with the tart cider, sharp shallot and sweet maple syrup make for a cozy combination that is ridiculously good on pretty much everything: bread or biscuits, roasted meats, steamed or roasted veggies and more!
Find the recipe here: Cider Sage Compound Butter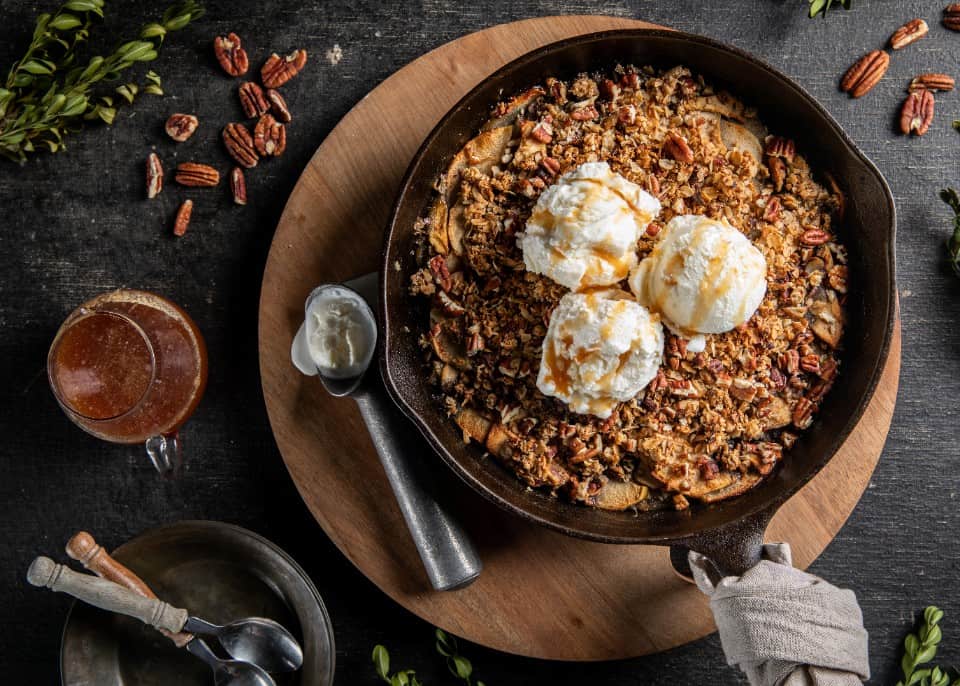 We get it: After putting so much effort into making a huge holiday meal, it might seem like too big a feat to make a showstopper dessert, too. Resist the temptation of a store-bought pie and take a peek at our recipe for cider apple caramel crisp, which is pretty much as easy as tossing some chopped apples with hard cider and cinnamon, covering the mixture with a simple buttery oats topping and baking it. The DIY cider-spiked caramel sauce is rather straightforward too (no candy thermometer necessary!), thanks to the addition of maple syrup, which helps keep it smooth and creamy. Set the pan of crisp out with a pitcher of caramel and a container of softened vanilla ice cream and enjoy the satisfaction of a job amazingly well done.
Are there other holiday recipes you like to incorporate cider into? Let us know!
This content was created in partnership with United States Association of Cider Makers (USACM). Head here to learn more about the organization and check out the Certified Cider Professional Program, the first ever cider accreditation program designed for distributors, chefs, servers and others who are interested in becoming experts on all things cider.