Shacksbury has outdone itself with the launch of a brand-new, summer-ready hard cider seltzer, Shorts, ready to crush in the cutest little 8-ounce can we ever did see: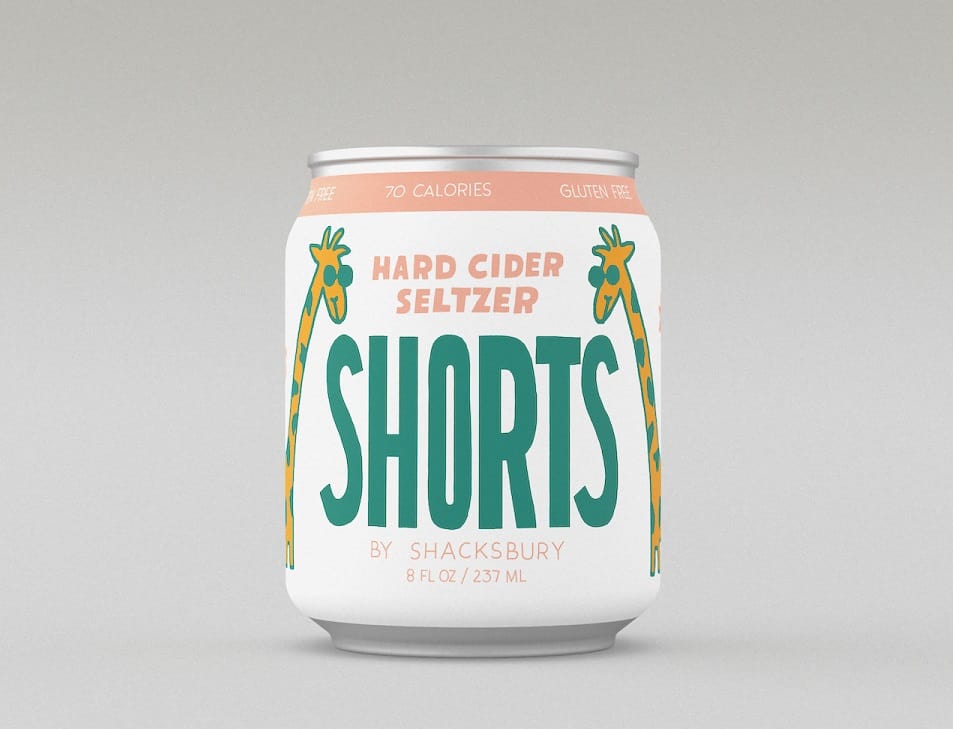 Shorts is what Shacksbury calls an "early-morning, weekend-brunch, day-drinking, post-workout, pre-dinner, just-put-the-kids-to-bed, 'I'll take one more' kind of cider." Bright, citrusy and hibiscus notes, tiny bubbles, zero grams of sugar and a sessionable 4.5% ABV make this an instant must-have to your warm-weather beverage repertoire.
The bright aromatics featured in Shorts are the expert handiwork of Burlington, VT-based cocktail apothecary, Alice and the Magician. It's a blend of natural extract of lemongrass along with whole flower hibiscus, which really pops against the clean, tart flavor of the fresh cider base, made with New England apples, including Mac, Empire, Gala, Granny Smith and Golden Delicious apples.
Then there's the amazing label art, designed by Austin-based artist and illustrator Will Bryant, who has done work for a huge range of clients, from Adidas to The White House. Bryant's style is notable for its squiggles, dad jokes, googly eyes, and anatomically incorrect — but charming — wildlife. Check more of his work via Instagram.
To kick off your Shorts obsession, shop online or at your favorite bottle shop!