For this next roundup of women cider makers, we're exploring a Third Coast theme.
The term "Third Coast" generally refers to places near the Great Lakes (Chicago, too), because of the multiple coastlines. Interestingly, in casual usage, the term "Fourth Coast" seems to be interchangeable. And both expressions are sometimes used to describe other locales in the United States, as a way to distinguish them from the West or East Coasts.
Whatever you want to call this part of the Midwest, for our purposes, it stands for an important cider region. And as in all cider regions, one can find many hardworking women advancing the craft. We like to celebrate them here.
Lorissa Hemmer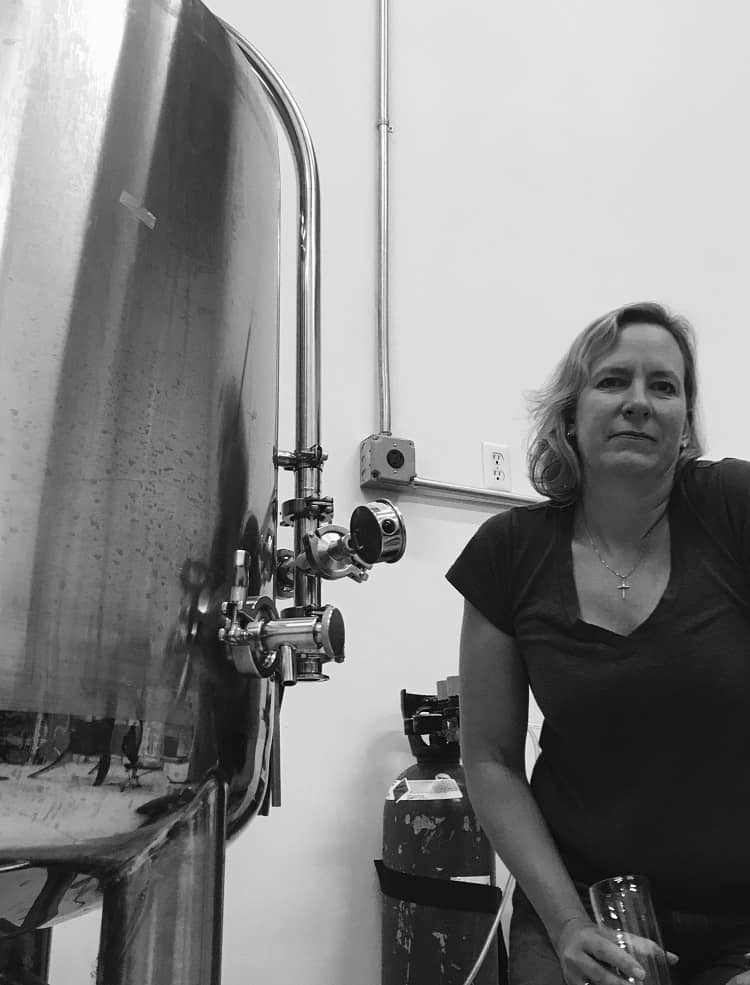 Lorissa Hemmer is the majority owner of Fourth Coast Ciderworks, located in the town of Lake Orion, Mich. Hemmer does everything for the Ciderworks, including recipe development, cider production and business operations.
Having moved from Bend, Ore., to Michigan with a goal to produce cider, Hemmer is in a good position to reflect on what's happening in her region, compared to other regions.
"I would say I most emulate those hard cider makers in the Northwest that started small and have really brought awareness of hard cider to the public. I think the same is happening here," she says.
One of the great values of interviewing cider makers (of any gender) is that the lessons shared can save others from making the same mistakes. When they first started, Fourth Coast Ciderworks had to navigate some rough waters while setting up its supply chain.
"There are so many suppliers in the market, you really have to do your homework to find one you trust. When I started I researched a supplier, paid most of my budget for a tank and the supplier disappeared! But if you have a dream, you have to keep persevering," Lorissa says.
Fourth Coast Ciderworks has two lines of cider currently available: Wildflower, a semisweet cider, and Rooted Insanity, a dry cider.
"Over the next year, we are adding new recipes to our lines, including adding hops and other Fourth Coast fruits. We are also planning to add a tasting room, Fourth Coast Ciderworks Tavern, for people to come enjoy our cider, try our experimental lines and see how our cider is made."
Ambrosia Borowski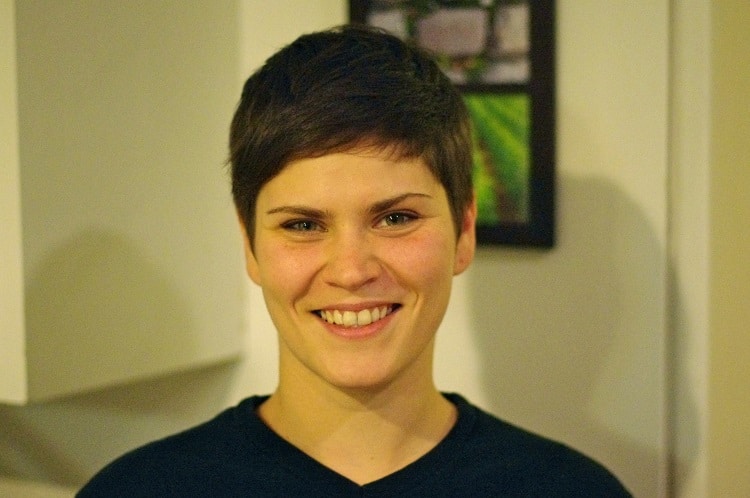 Ambrosia Borowski is the assistant general manager and cocktail curator at The Northman, Chicago's first cider pub. The Northman is likely the most well-known and loved pub within the national cider scene, as a result of regularly being the unofficial (perhaps even official?) gathering spot on evenings following CiderCon.
Thus, Borowski is a familiar face to many, and she has a front row seat to witness how palates are evolving.
"I see more guests asking for challenging ciders that focus on the apples. I think the market will start to make room for—and see more interest in—orchard ciders and fine ciders," she says.
Above all, Borowski appears to take an interest in education, and also stays grounded in a mindset of gratitude.
"Cider school has started back up at The Northman. We have classes every week packed full of information, cider drinking and the occasional special guest. I very much respect my peers who work hard toward cider education."
It's not all hard work and learning. Borowski signs off with a reminder that what we're really doing in this industry is showing folks a good time: "Don't forget to drink some cider, and laugh as often as you can."
Dr. Nikki Rothwell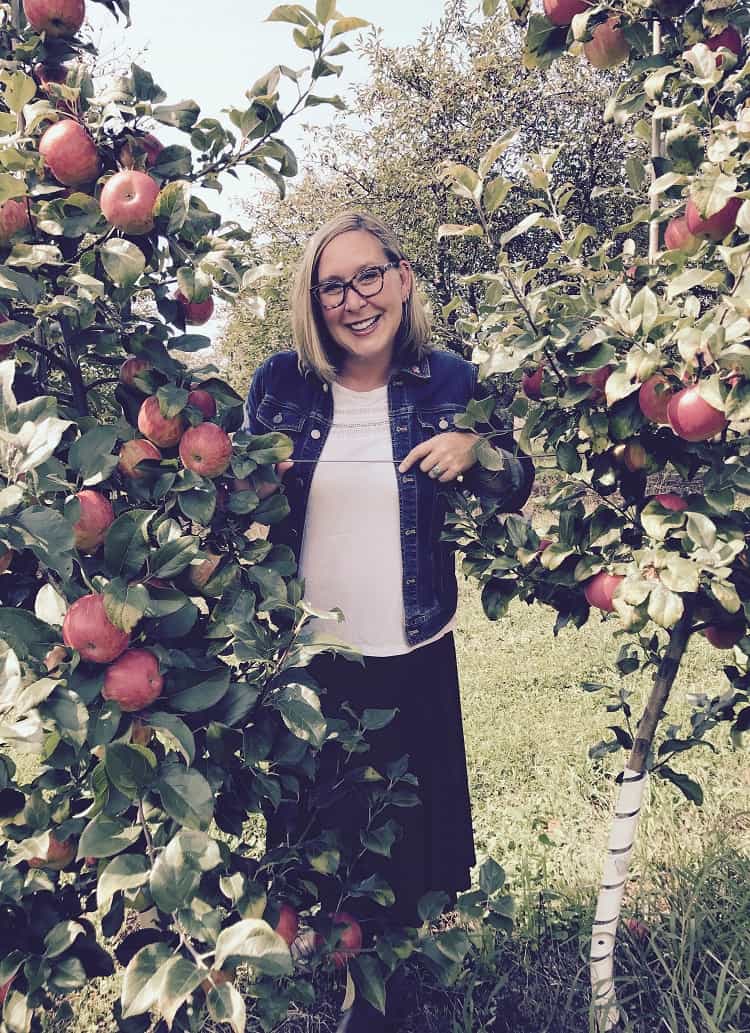 Six hours from Chicago, in the far north of Michigan, one can find Nikki Rothwell, co-owner of Tandem Ciders and researcher for Michigan State University.
Nikki describes herself as someone "who works more closely with the fruit and orchard side of the business." Therefore, much of what she shared with us comes from a horticultural perspective.
"On the research side, I am excited about our USACM-supported project that investigated the susceptibility of cider varieties to the fireblight pathogen. We have great data to share with folks interested in growing these apple varieties at the annual meeting in February."
Nikki also joins in the message we are hearing more and more: that the cider industry is headed towards development of regional terroir.
"I am excited about the prospects of honing in on using apple varieties that have been grown specifically for cider production. Finding varieties that are grower friendly and that excite the cider maker would be a win-win for the industry," she says. "It is fun to think about working toward building a kind of 'terroir' for our ciders, which will be reliant on apples grown in particular regions."
On the Tandem front, Nikki mentions that the company keeps growing at a steady pace and will be rolling out its third canned cider this spring—keep your eyes open for Sunny Day!
"We are also expanding our cidery tap system from three to six taps. These extra taps allow us to keep our two most popular ciders, Green Man and Smackintosh, on tap while giving us some room to put more experimental ciders on draft—like single varietals and ciders that incorporate cider-specific fruit."
With her unique perspective coming from both the commercial and the research sides of the industry, there is no one better to give advice to other women who may want to jump into cider making.
"You don't have to recreate the wheel. We are all in this together, working to build the cider brand. New people should tap into the great cider knowledge base that is out there."  
Want to learn more about women in the craft cider industry? Check out some of Holly's recent installments of our series, Women Making Waves in the Cider World: British Columbia, multiple coasts and the Pomme Boots Society.
Lorissa Hemmer photo: Courtesy of Fourth Coast Ciderworks
Ambrosia Borowski: Courtesy of Ambrosia Borowski