Cider is plenty delicious and refreshing on its own, but as the summer starts to sizzle, we love to seek out new ways to cook with and sip ciders.
The recent East Coast heat wave inspired us to grab some mint from the garden and marry it with plump blackberries from the local market. The lively flavors of a mojito are on our minds so we blended it all together for this blackberry cider mojito cooler featuring Bold Rock's newest flavor. The marriage of apples and berries is nothing new, but it can be hard to pull off the perfect sweet-tart balance. Bold Rock's Blackberry Cider strikes just the right note: a fruit-forward cider bursting with rich notes of blackberry on the nose, and a little sour kick and bit of sweetness on the finish.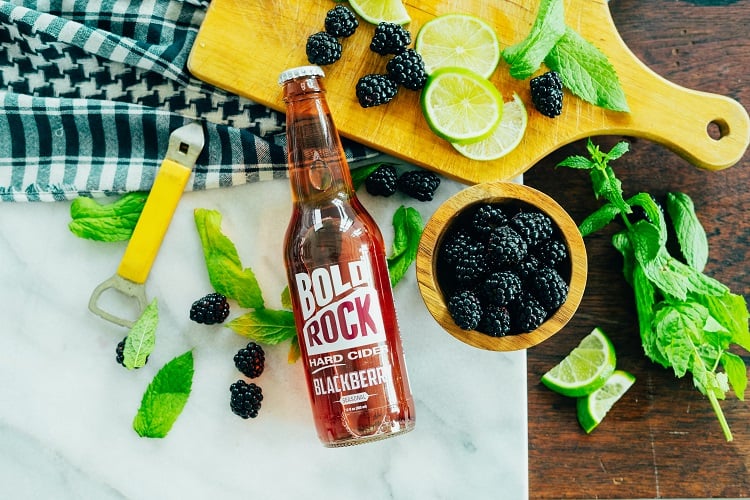 "After the success of our spring seasonal [release] in the Bold Rock Rosé, we knew that our loyal customers were expecting an exciting and creative seasonal release for the summer," says Ward Beveridge, head cider maker at Bold Rock. "We chose the blackberry because of its distinctive aromas and clean, tart finish that perfectly balance the natural sweetness of apples."
If you don't crush your entire six-pack of Bold Rock Blackberry right away, try making this cocktail — the "recipe" is a simple one:
Muddle three mint leaves, two lime wedges and three blackberries in your glass.
Fill glass with crushed ice. Then, fill glass with Bold Rock Blackberry Cider.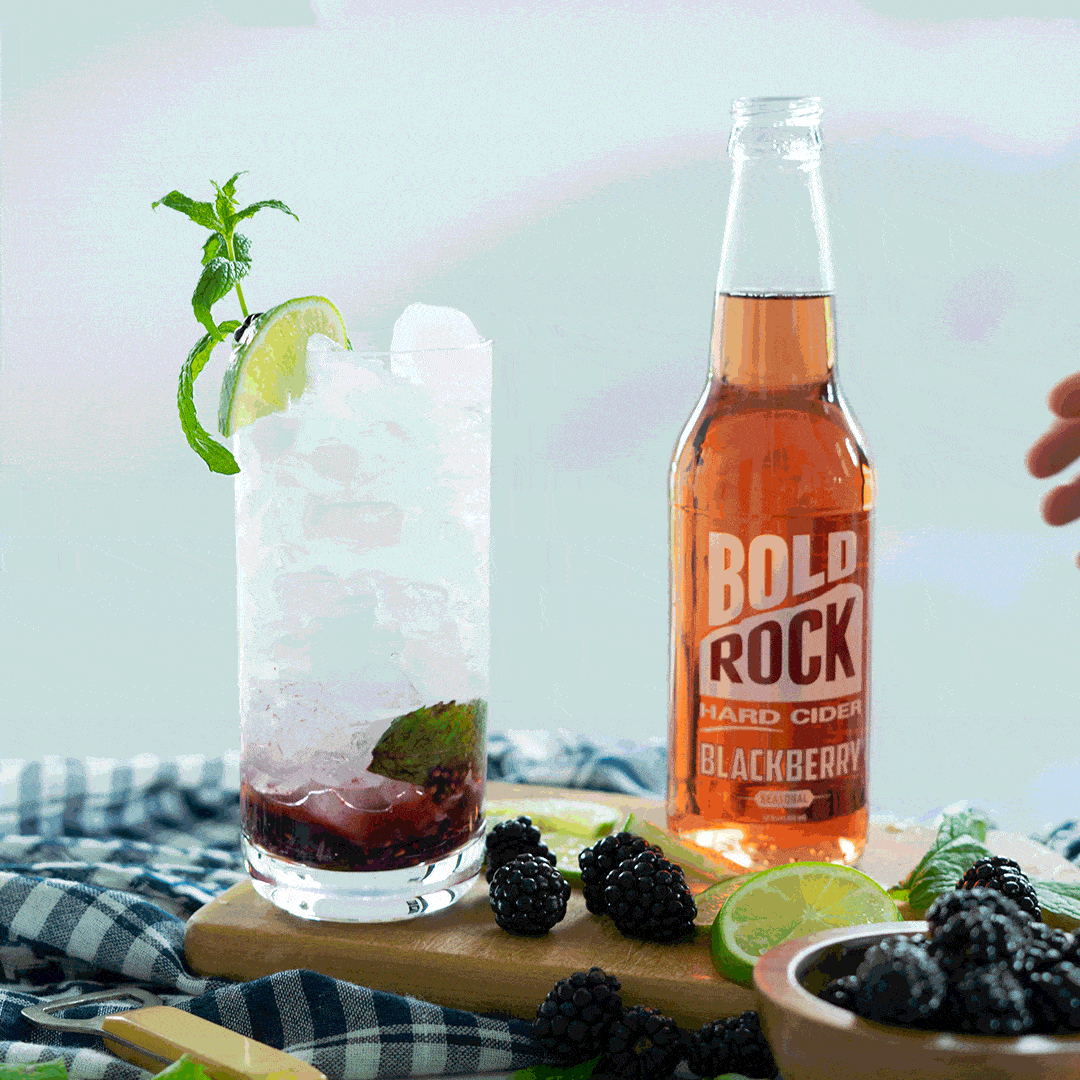 Stir and enjoy!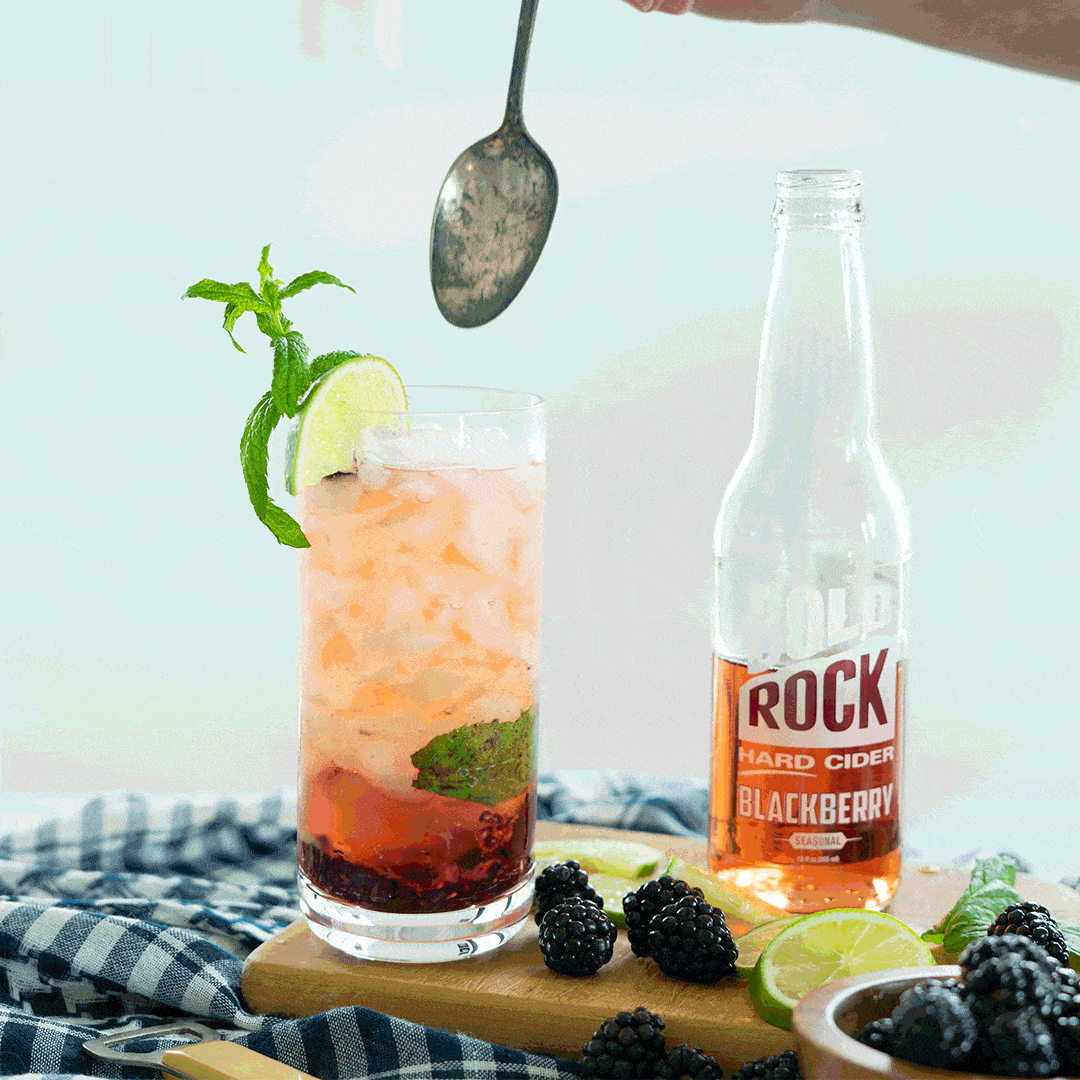 In the mood for more cocktails? Try our recipes for Cider Mint Julep and Summer Cider Sangria!