At this point, brunch is pretty much a cultural institution. The word may conjure images of a bleary Sunday, whiling away the hours while chasing away a hangover with decadent dishes; or of a relaxed gathering at home with bagels and coffee; or a rowdy meal out, where the main course is bottomless mimosas.
Brunch can also be an opportunity to try different ciders, ones that may be more at home in the sunlight than in the back booth of a dark pub. While any light, fresh, dry cider would be a nice companion with fancy French toast, eggs Benedict and huevos rancheros (or, fill in your favorite brunch food here), there are a handful that are practically custom-made for this in-between, luxurious meal.
Here are seven ciders to sip at boozy brunches — with or without a splash of orange juice: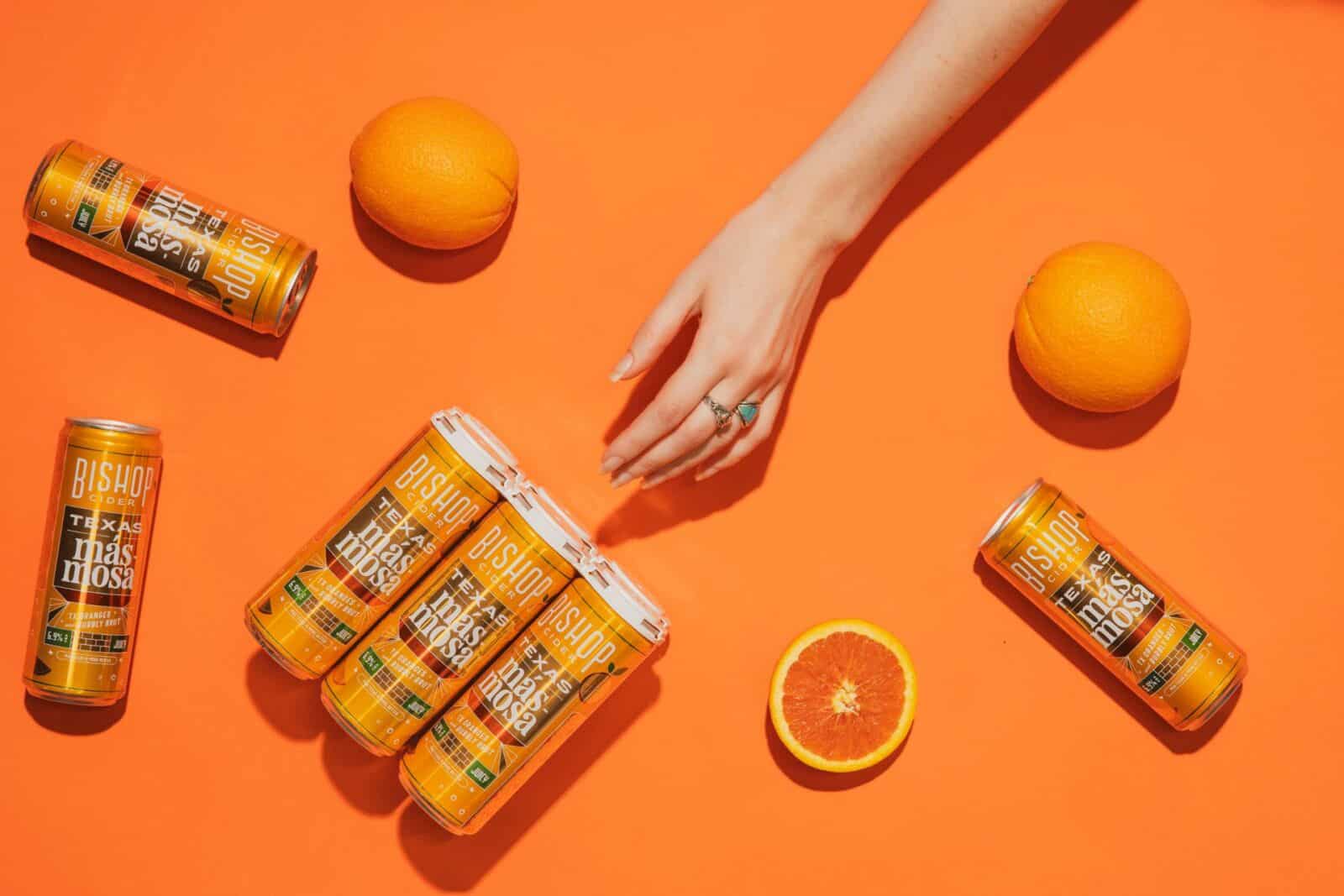 OJ + cider is a combo we're already happily familiar with. Seriously, why use crappy sparkling wine for your mimosas when you could use craft cider? That's the concept that Bishop Cider Texas Mas Mosa is riffing on, with a blend of Texas oranges and cider for a semi-sweet, bold bevvie. With a 6.9% ABV, beware of going too hard before the sun goes down! Use the Mas Finder to locate a retailer near you.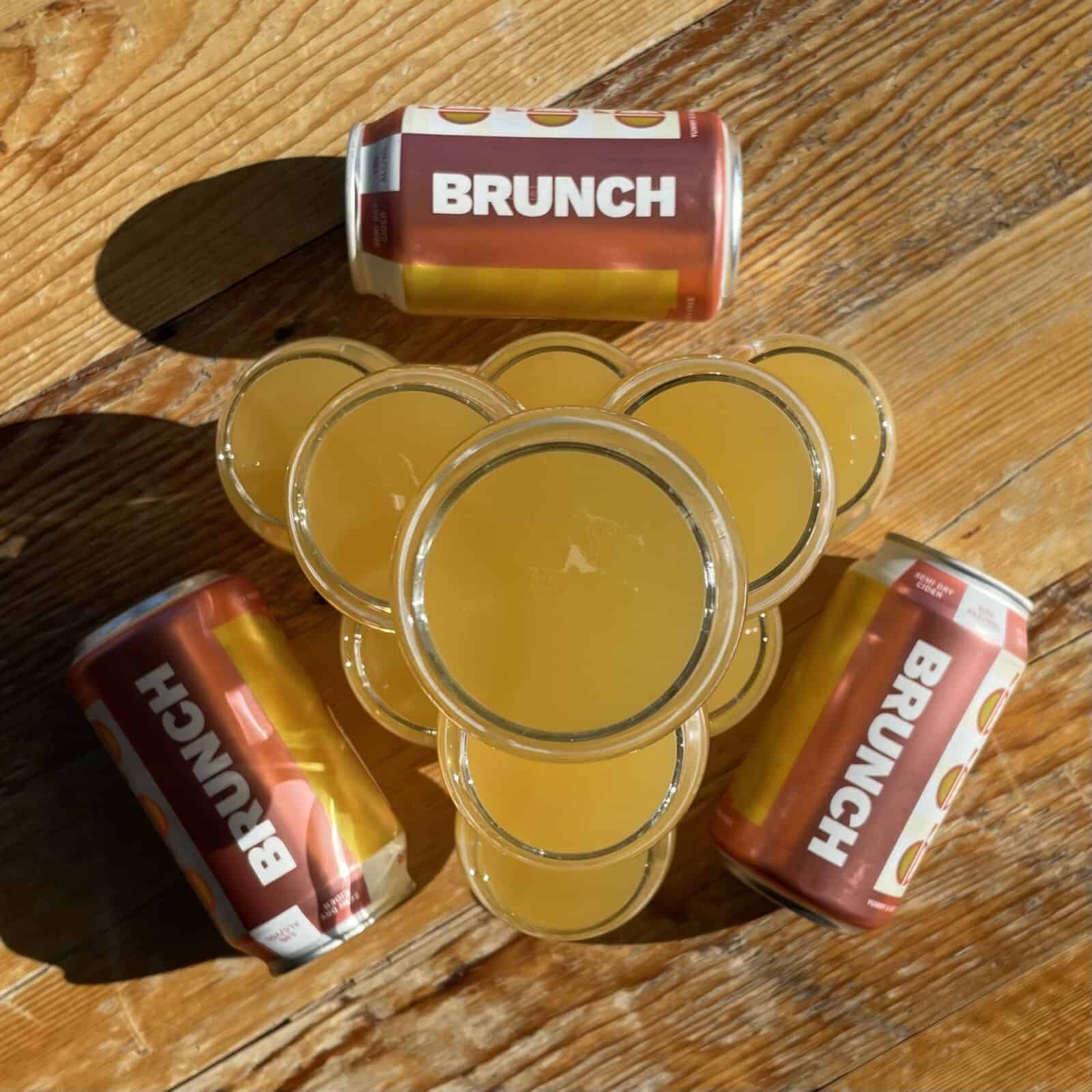 We had to include Capitol Cider's Brunch, for obvious reasons! If you're going to name your cider after a whole dang meal, it had better come through, and this one sure does! Semi-dry and super-sessionable, Brunch is meant for sipping all day long. Gold Rush apples provide plenty of juiciness and just a touch of sweetness, would would make an extra-great companion for spicy brunch foods, like chilaquiles, or rich, fried dishes, like chicken and waffles. Find it online or occasionally on draft at Capitol Cider's taproom in Washington, DC.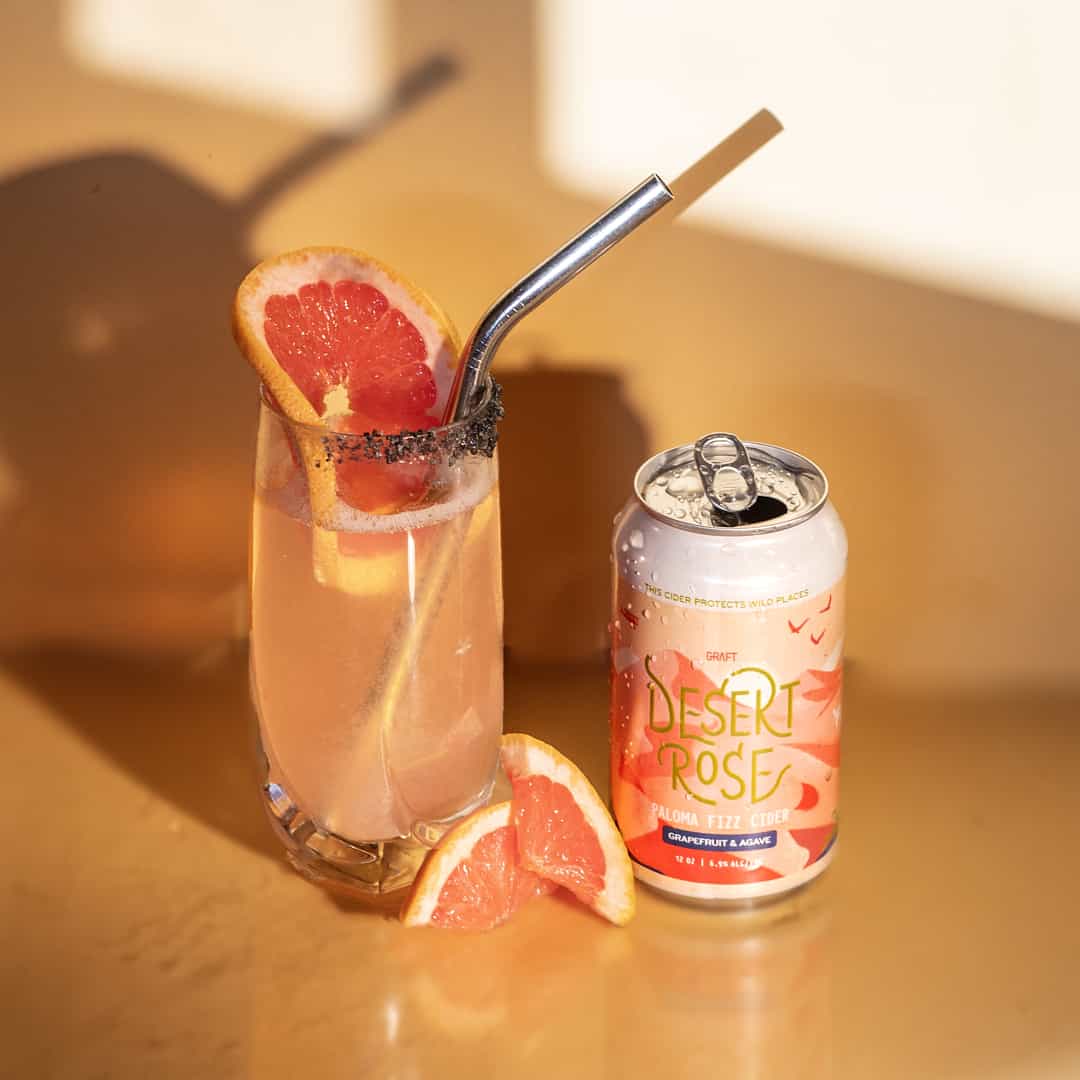 Grapefruit-based cocktails, like palomas and greyhounds, might not take up as much of the brunch spotlight as bloody marys and mimosas, but in our opinion, they might be even more brunch-perfect. Grapefruit brings a wave of tongue-tingling acidity to wake your palate up, and a blast of vitamin C to replenish your body after last night's hi jinx. Enjoy that sensation in cider form with Graft Cider's Desert Rose, a Spring seasonal release that conjures a potent paloma flavor with grapefruit and agave. Just a touch of lime zest keeps the sips flowing with ease. Shop online.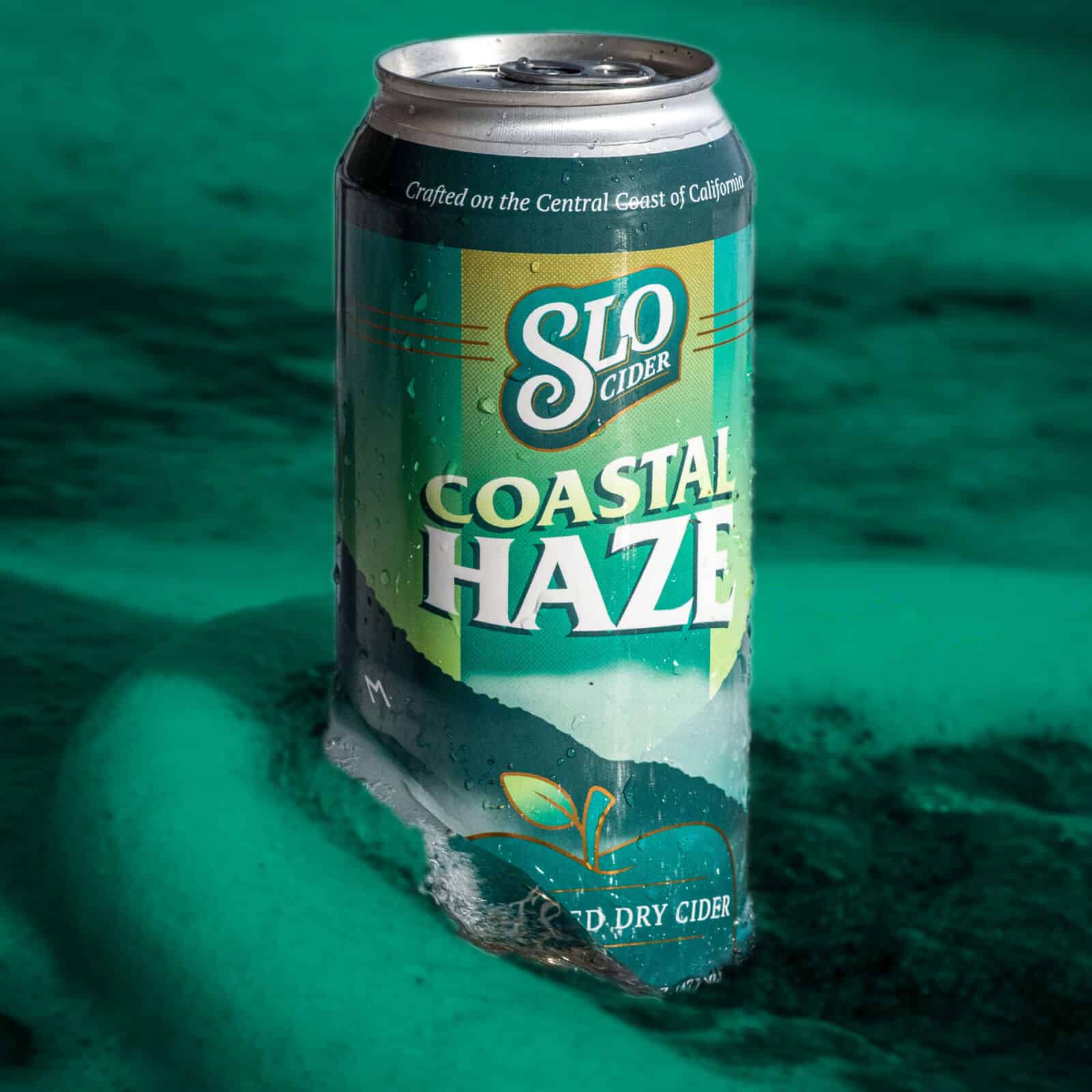 Brunch at the beach? Now there is a real vibe. Even if you live in a landlocked state, you can still capture a bit of that groovy essence with SLO Cider's Coastal Haze, a satisfyingly hazy cider made with a blend of West Coast apples. This baby is fermented to 100% dry and unfiltered, with no back-sweetening, so it's as refreshing as running straight into the ocean's waves, Baywatch-style. Buy online.

Mimosa-inspired ciders are here to simplify your brunch plans as much as possible. For instance, Star Cut Ciders Mosa is essentially a pre-batched cocktail, with cider easily stepping in for sparkling wine. Yep! It's a brilliant blend of Michigan apples and orange juice, for a sweet cider that's slightly hazy and light orange in color, guaranteed to look lovely in a champagne flute. Use Star Cut's cider locator tool to find some near you.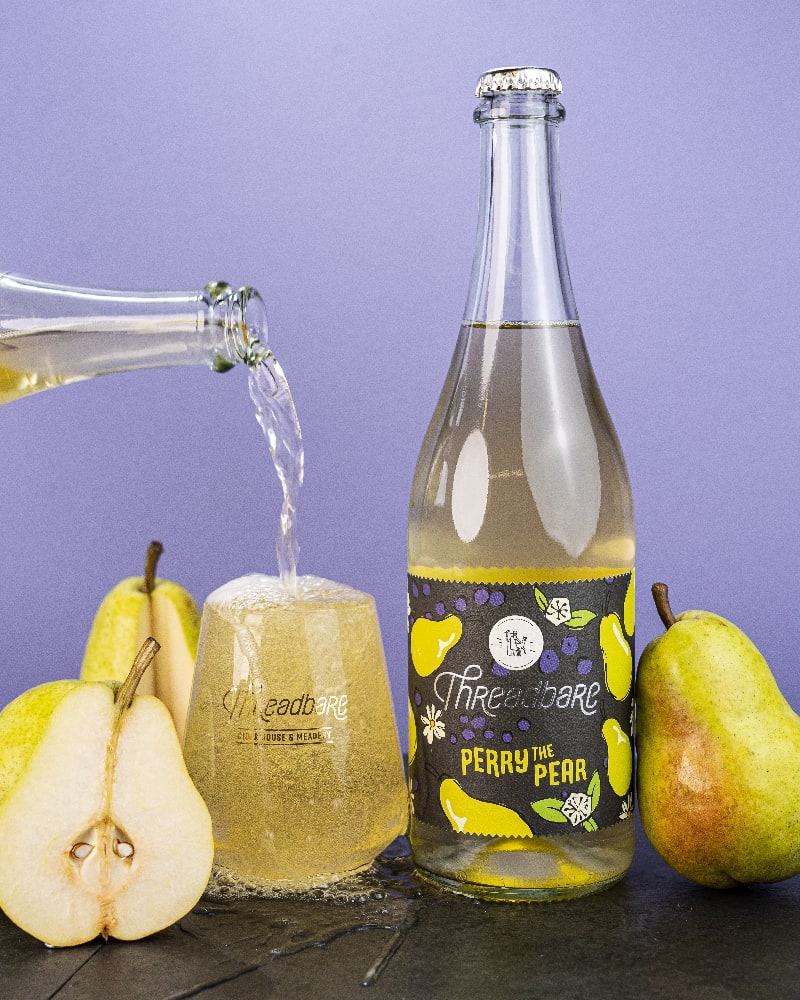 If you've ever had a pear bellini, you already know how delightful the floral sweetness of pears is at brunch. Perry the Pear from Threadbare Cider is just the ticket, with a blend of locally grown and pressed Bosc and D'anjou pears, their juices fermented with fruity white wine yeast to produce a naturally off-dry perry. The liquid is so delicate and pretty, with notes of honeysuckle, orange peel and apricot. Note: This is a seasonal release, with the next batch available November of 2023.
Props to Woodchuck for going full-on with its Brunch Box, a variety of four brunch-themed ciders: Bubbly Pearsecco, Mimosa, Paloma and Bellini. No matter what kind of brunch mood you're in, this handy 12-pack has you and all your pals covered! Shop online.
What are your favorite day-drinking ciders for brunch? Let us know!
All other photos: Courtesy of their respective cideries