In our monthly column, "Cider Loves Food," contributor Meredith Collins (blogger extraordinaire at Along Came a Cider) is looking at different cuisines and finding the perfect ciders to help take your meals to the next level.
It's officially summer: the season of fireworks, watermelon, vacation and long evenings filled with fireflies. There are so many opportunities for activities that just aren't possible the rest of the year, like swimming and managing the overactive garden, that sometimes I'm too busy for the kind of cooking I do the rest of the year. And sometimes the kitchen is just too hot to cook! My solution in these situations is to make sandwiches, and I'd love to share a few ways to make delightful cider and sandwich pairings. 
Here are a few of my favorites:
BLTA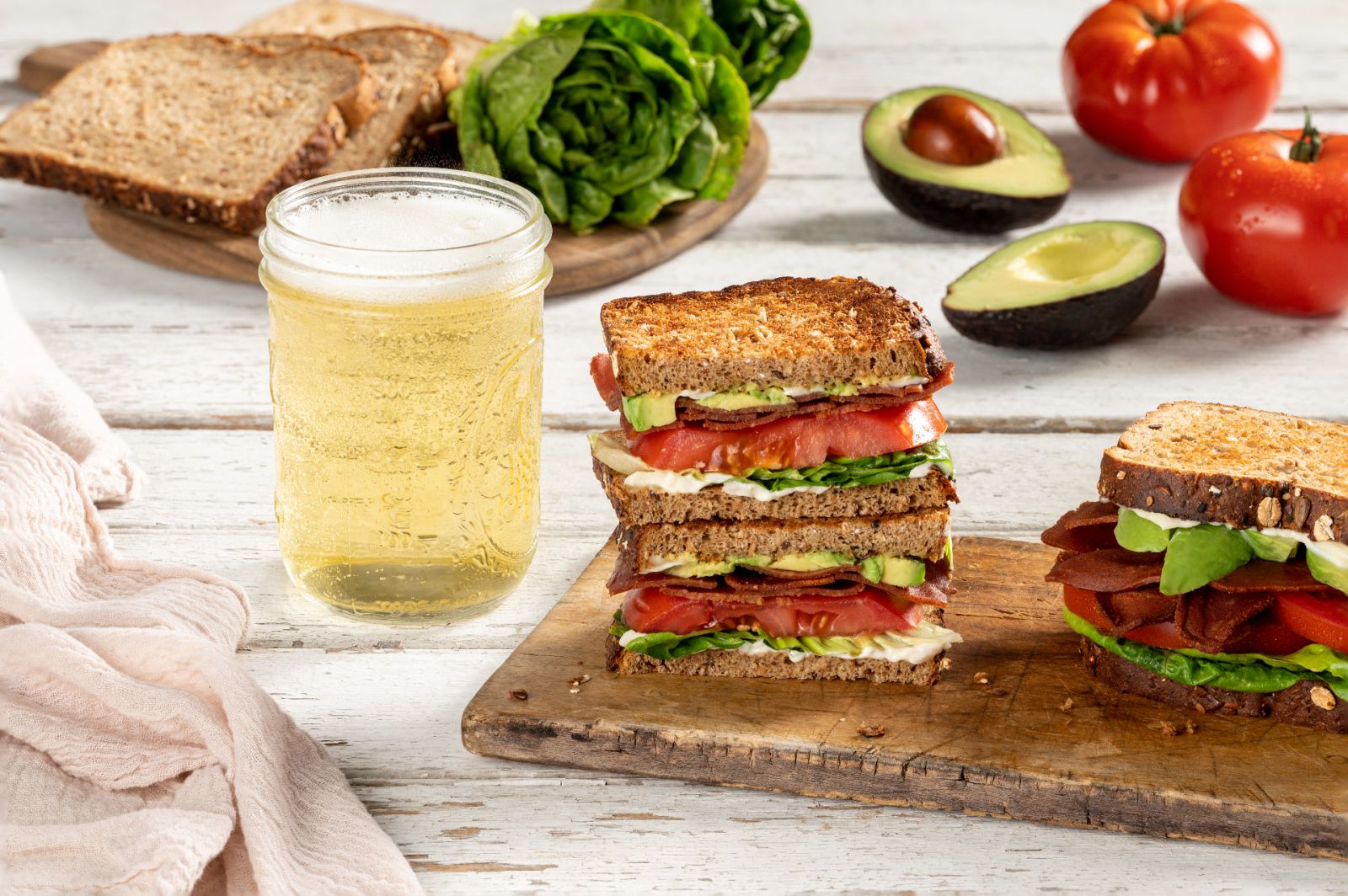 My preferred version of the classic BLT is vegetarian bacon, red leaf lettuce and heirloom tomato with avocado on whole wheat toast (hence a BLTA). It's such a great interplay of textures and flavors! Pair a BLTA with Ploughman Rosedale Cider, a super-tart dry cider made with crab apples. The high-acid profile helps lift up the richness of the avocado and cut through the salty veggie bacon. 
Falafel Pita with Feta and Roasted Carrots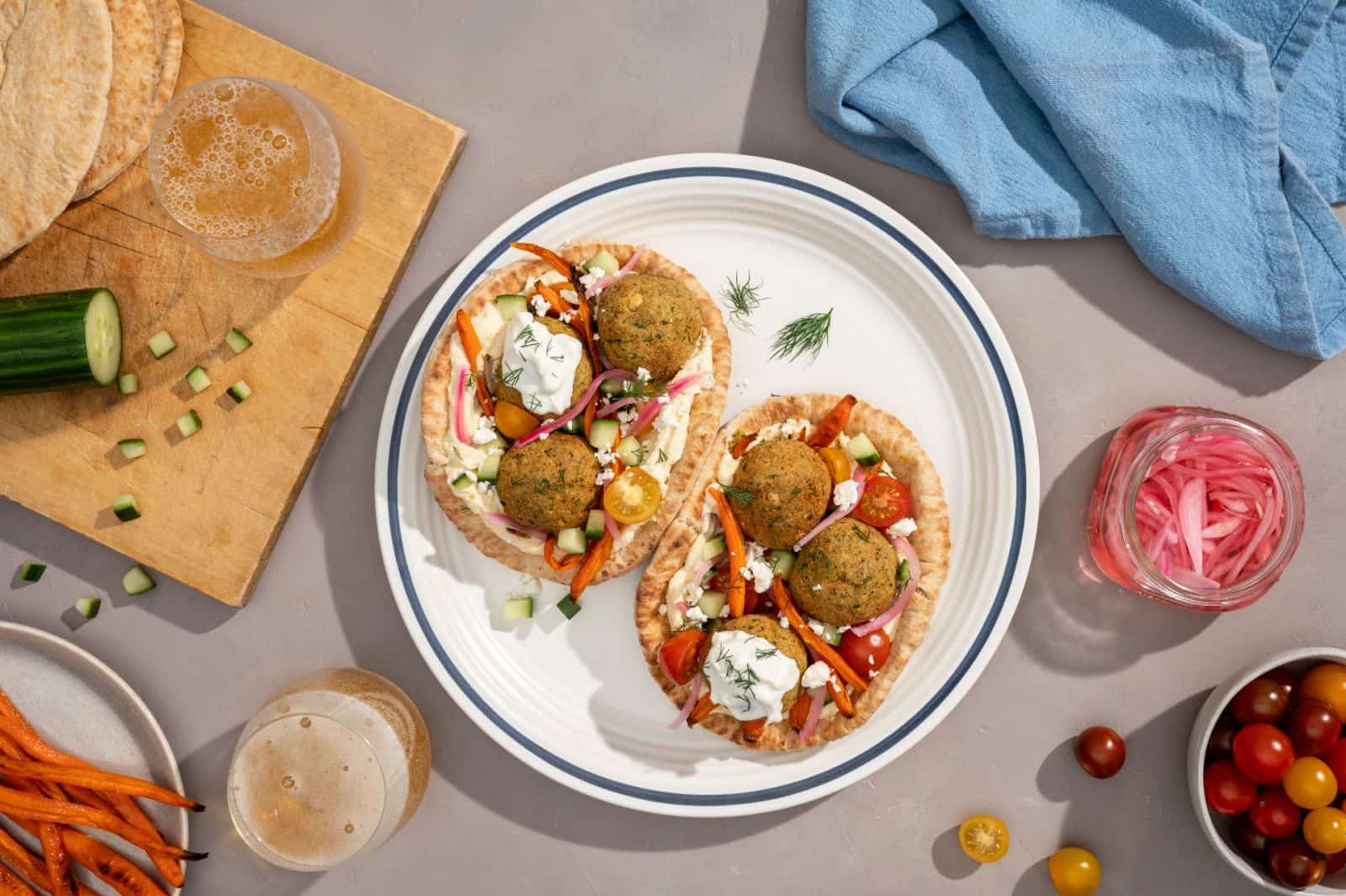 Good falafel is herbal and fragrant, a perfect journey through the initial crunch, followed by a steamy, yielding center. Adding piquant feta, creamy tzatziki sauce, cool diced cucumber and roasted carrots makes a falafel pita a sandwich to be reckoned with. Making homemade falafel is a lot of work, so I recommend getting one to-go from your local falafel joint and accompanying it with Gowan's Heirloom Cider's Gravenstein. This cider has just a bit of sweetness, making it perfect for the bitter notes from cucumber skin and parsley.
Smoked Salmon on Rye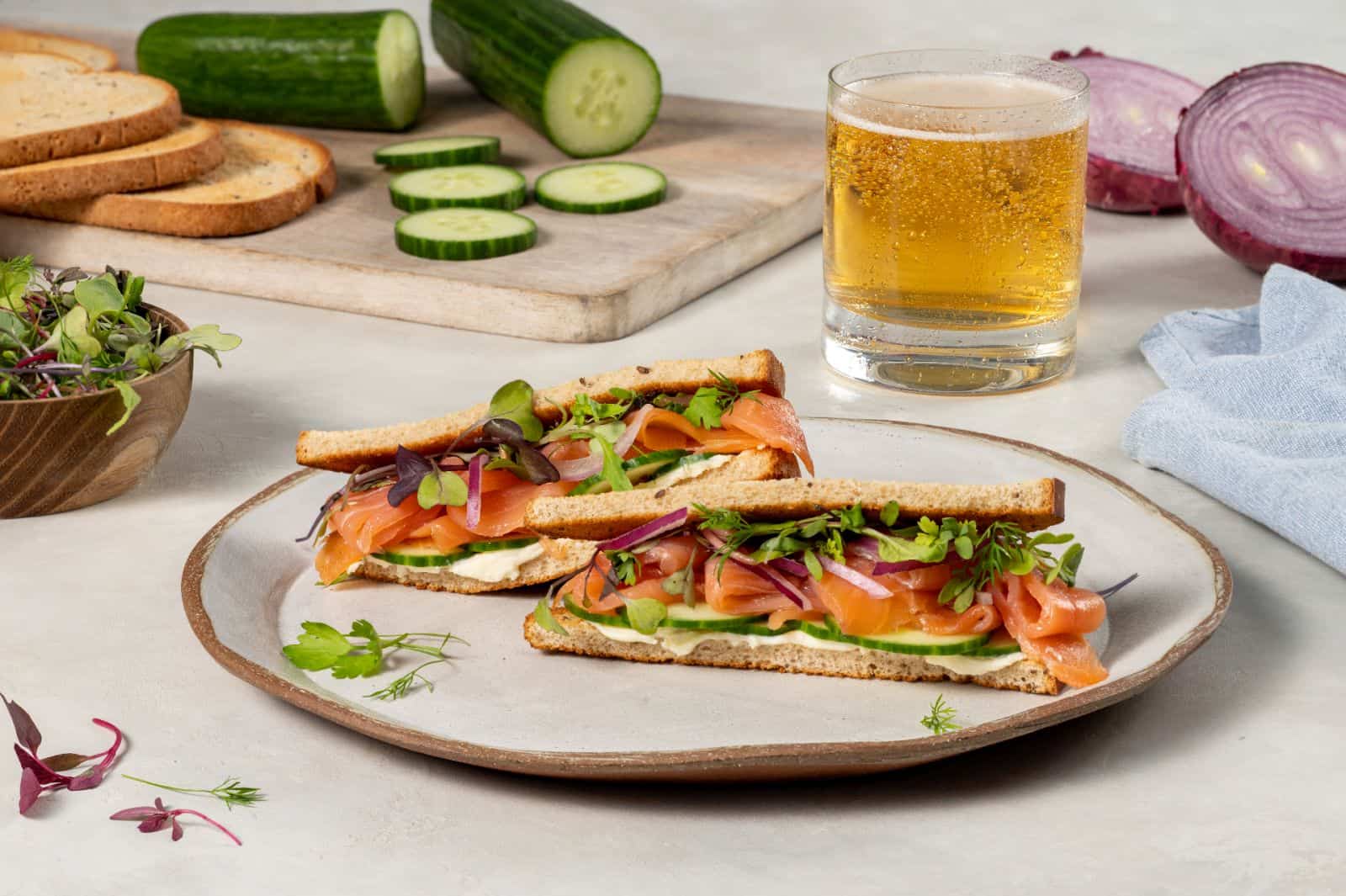 No one in my house craves smoked salmon like I do. I prefer its salty satisfaction on thinly sliced rye bread with sprouts and cucumbers. It's a delicate sandwich, if you go light on the ingredients, but you can really pile them on to make this a full meal. With this sandwich, try a lightly oaked or barrel-aged cider: I like the oaked version of the Fennville AVA Series (Wyncroft & Wyncroft Aged On Oak), but you could open both and see which you prefer. There's just something about the cider's warm and twiggy barrel character that pairs so well with the smoked fish flavors.
Halloumi and Beets on Baguette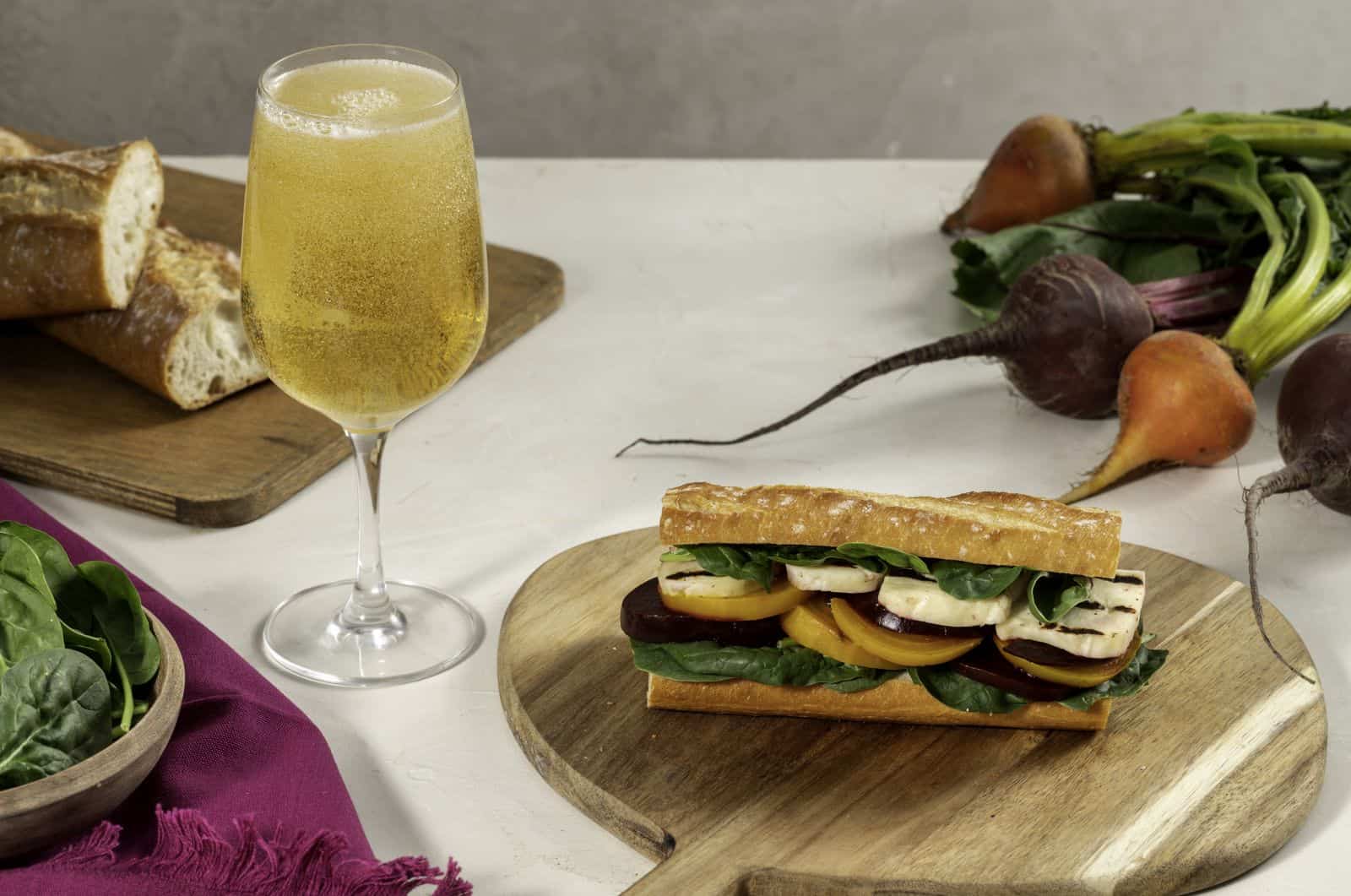 Ever since I visited Scotland a few years ago, Halloumi has been one of my favorite cheeses. Sometimes called "bread cheese," Halloumi is a dense, firm Greek cheese that's a mix of goat and/or cow and sheep's milk; its main party trick is that you can fry it or grill it for a really cool interplay of textures.
I like Halloumi with baby spinach and sliced beets on a baguette, with either lemon tahini dressing or a zesty horseradish sauce. The beets bring mild earthiness and sweetness, which contrast beautifully with either sandwich spread. This sandwich travels well, so it's great to pack for a picnic. Drinking Castle Hill Cider's Celestial with this baguette sandwich is a wonderful treat. The cider reminds me of sweet oranges and green tea. The pairing works because the Celestial brings plentiful bubbles and body, while the sandwich is hearty with firm greens and an almost meaty-textured cheese. Even thinking about this makes me crave this duo!
Banh Mi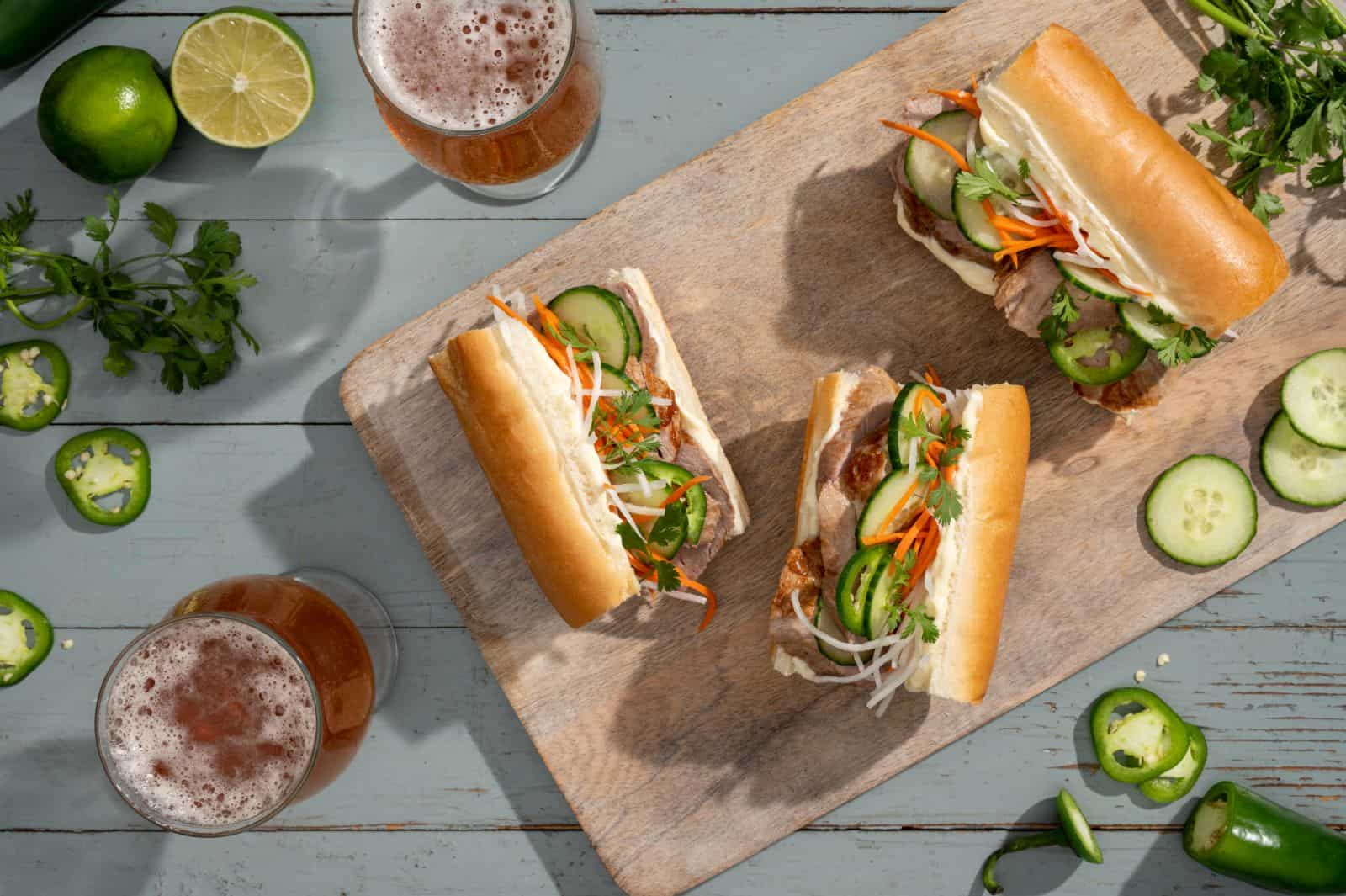 Whether you prefer a meat-filled banh mi or vegetarian version with seitan (as I do), this Vietnamese sandwich is distinctive, with pickled carrot, cucumber, chiles and cilantro layered in a beautifully crusty roll. Because of the spicy and sour toppings, try pairing banh mi with sweet ciders. I like using a keeved cider, like South Hill Cider's 2020 Keeved, for this match. And a keeved cider is a very special way to maintain natural apple sweetness after fermentation.
Grilled Manchego and Quince Paste with Arugula on Sourdough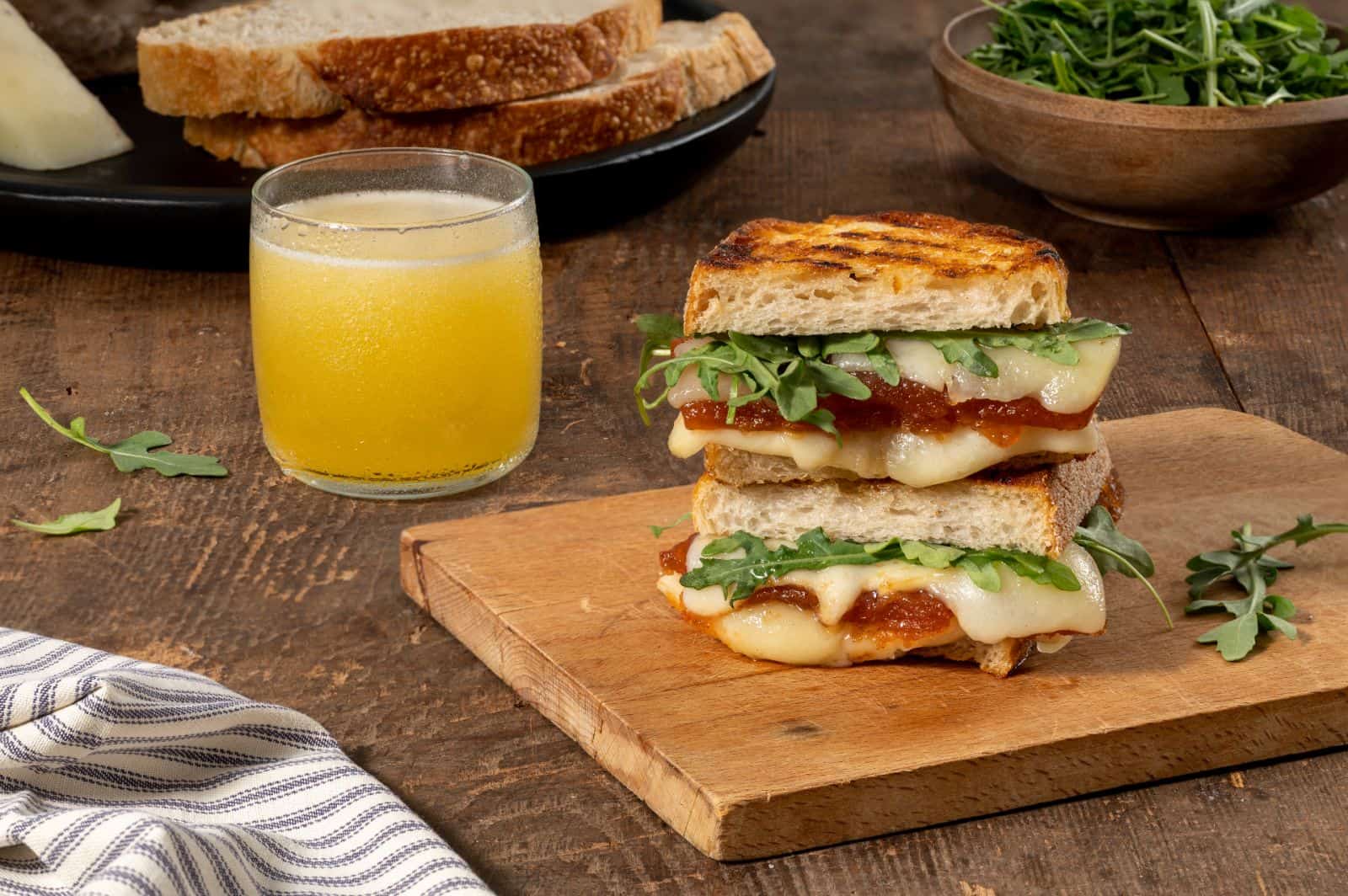 I couldn't possibly make a sandwich list without including some form of grilled cheese! This version is a completely decadent one. Start by softening salty Manchego cheese on sourdough bread open-faced style, then spread the other piece of bread with quince paste and toast that, too. Once these two key ingredients are in place and warm, put them together with a small heap of peppery arugula. I pair this Spanish-inspired grilled cheese with Isastegi Sidra Natural. The logic goes, "If it grows together, it goes together." This sandwich is forcefully flavorful, therefore it needs the high-acid refreshment of this natural Spanish cider. (If you want to try a Basque-style cider made in the US, check out this Cider Culture feature!)
Here's wishing you a summer of wildly delicious cider and sandwich pairings! For more warm-weather pairing ideas, check out my Cider Loves Food features about Picnic Pairings, CSA Veggies and Grilled Cookout Fare.