If you're planning to attend CiderCon 2022, you're likely starting to plan an itinerary of fun things to do while you're in Richmond (check out our Richmond Cider Travel guide here). Before you add one more thing to your Google calendar, take a look at the events offered at Richmond Cider Days, presented by VA Cider! Running from January 30 through February 5, this week-long celebration of local cider includes tons of rad events, including tastings, tours and tap takeovers.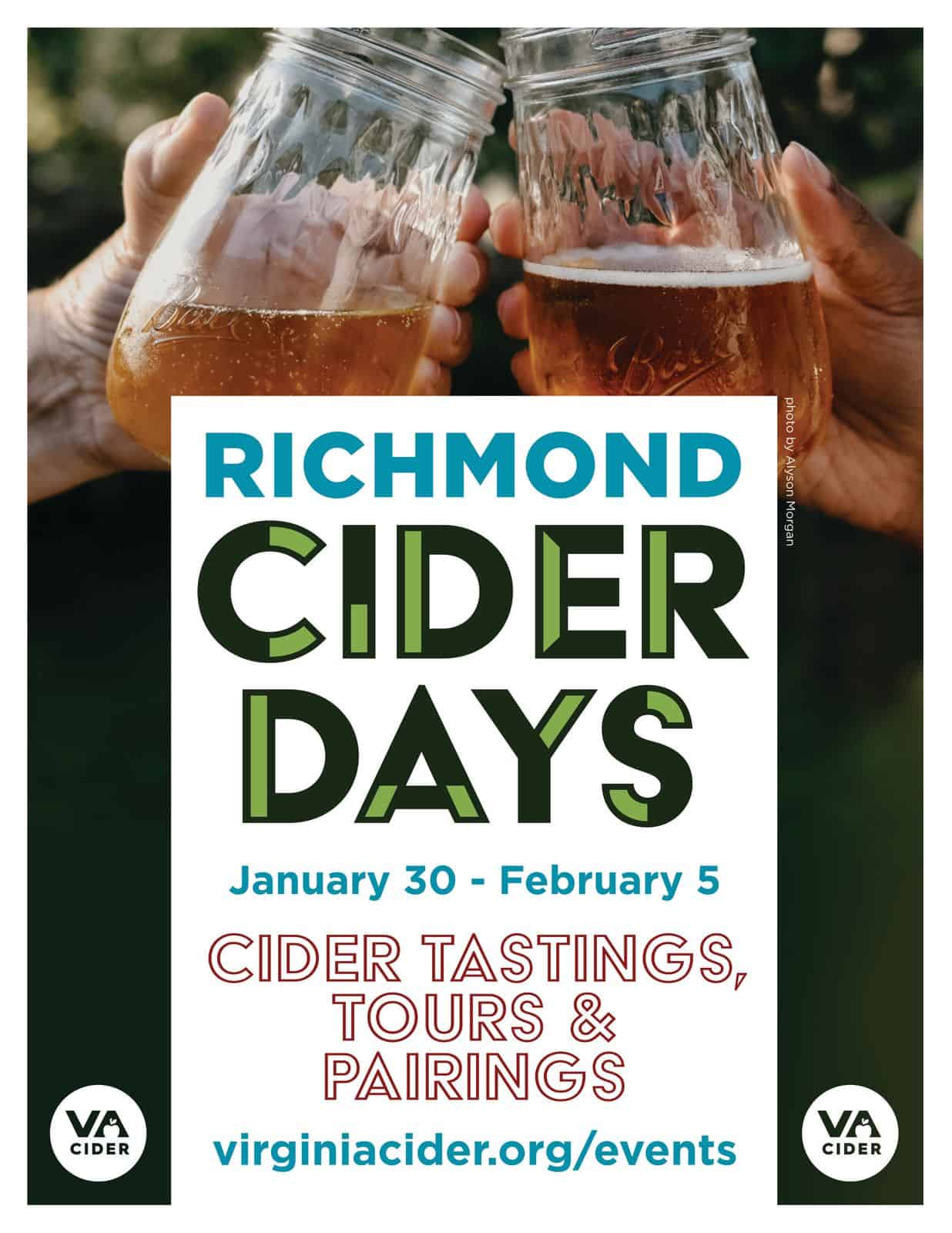 Events are still being added — if you want to submit an event, head here — but for now, here are the events that are popping off during CiderCon 2022 at Richmond Cider Days:
Monday, January 31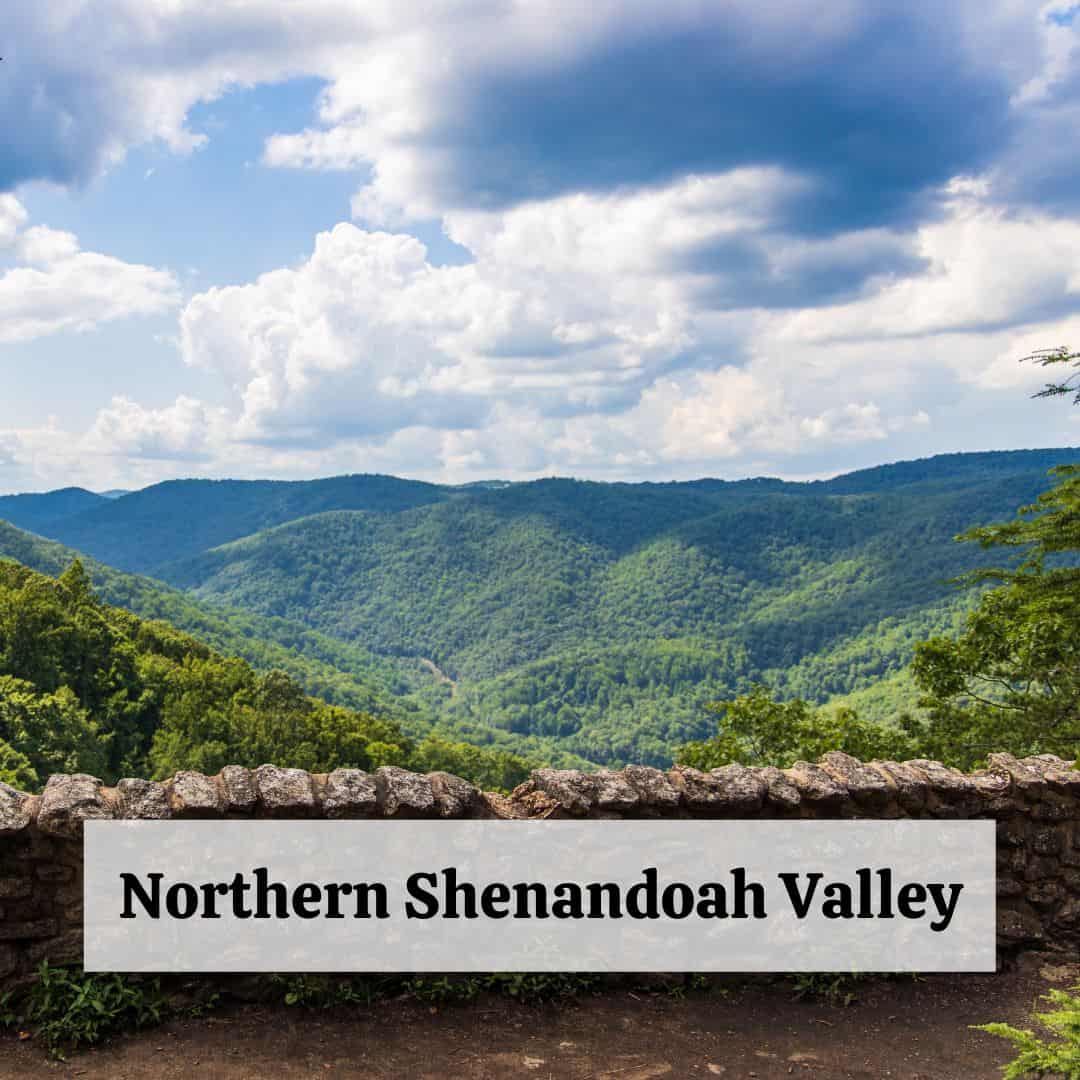 Northern Shenandoah Valley Tour (overnight tour), January 31, 8 a.m.  /  Location: Winchester, VA  /  Entry Cost: $220
The Shenandoah Valley, nestled between the Blue Ridge and the Allegheny Mountains, is the heart of historic Virginia apple country. Come join a tour of some of the valley's orchards and discussions on growing apples and cider production techniques in the valley. The tour will visit six cideries, starting with Lost Boy Cider for lunch on January 31. Following orchard visits, dinner will be at Winchester Ciderworks and also feature the Old Town Cidery. Accommodations will be at the George Washington Hotel, a Wyndham Grand Hotel.
The next day, after breakfast at the hotel, there will be stops at Old Hill Cidery, Sage Bird Ciderworks for lunch and Cider from Mars before returning to Richmond.
February 1

Cider & Cheese Tasting, Tuesday, February 1, 6 p.m.  / Location: Blue Bee Cider  /  Entry Cost: $25
Five single varietal ciders will be paired with five local (some vegan) cheeses provided by Truckle Cheesemongers. This event is less structured, like some of Blue Bee's past workshops, and is meant to be informal, fun and educational! There will be stations for each pairing that you can enjoy at your leisure. Buy tickets here.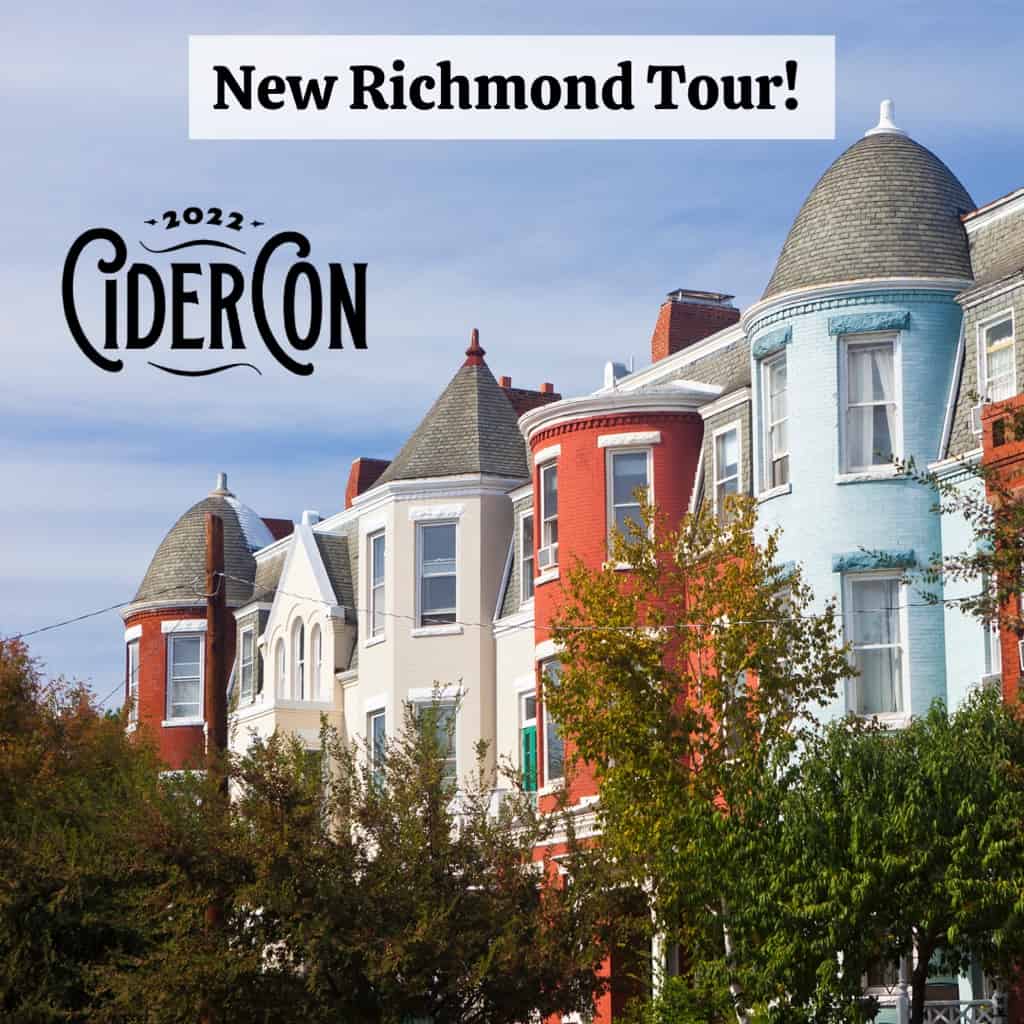 Richmond Cider Tour, Tuesday, February 1, 9 a.m. to 4 p.m.  /  Location: Richmond, VA  /  Event Cost: $75
Enjoy getting to know the Richmond area and cider scene with this tour of five cideries. You'll start out your day with tastings at Bryant's Small Batch, then head on to Hardywood Craft Brewing to taste their line-up as well. Following lunch (and cider) at Courthouse Creek Cider, take a tour of its facility before heading on to taste at Blue Bee Cider. The day will wrap up with a tasting at Buskey Cider before returning to hotel.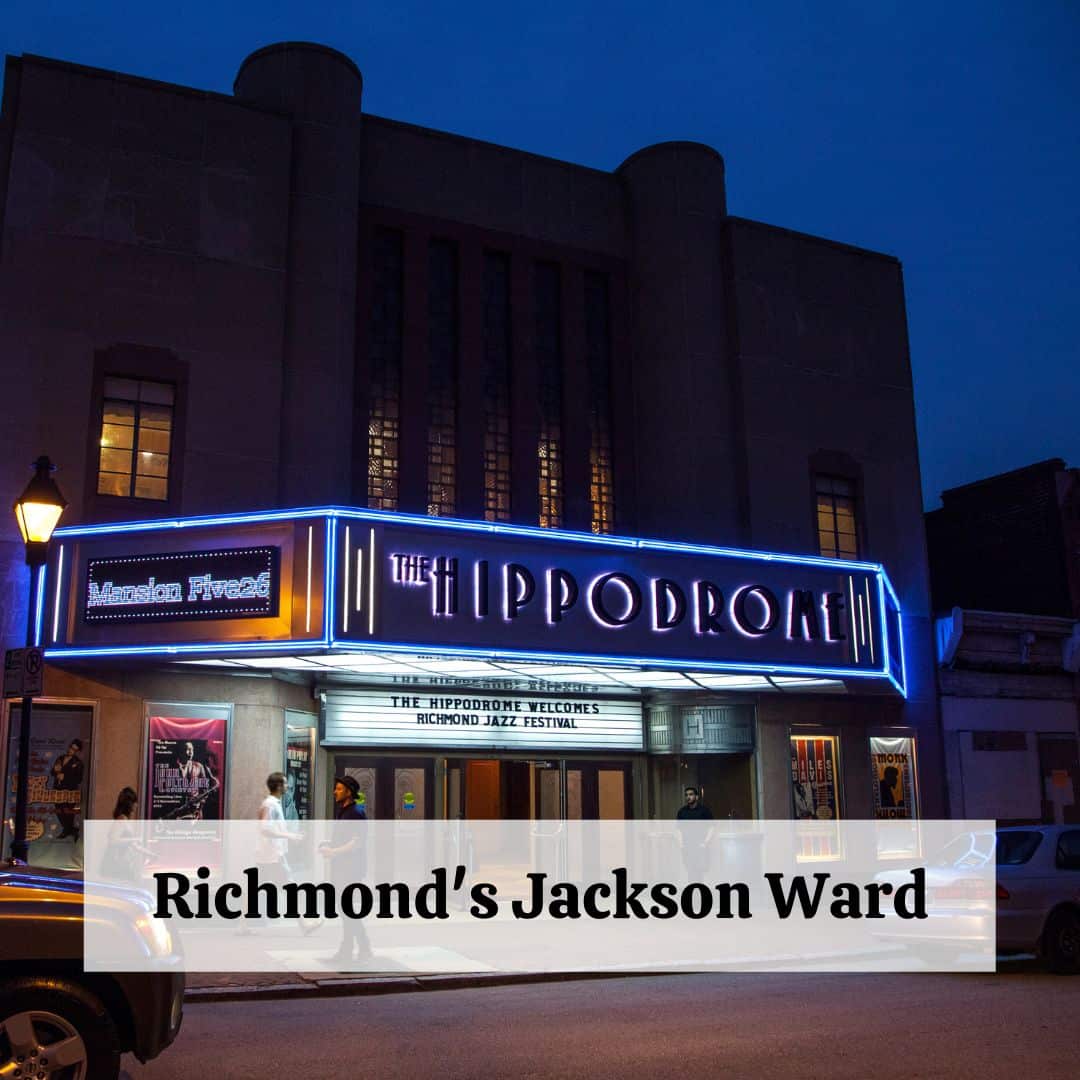 Jackson Ward Tour, Tuesday, February 1, 10 a.m. to 2 p.m.  /  Location: Richmond, VA  /  Event Cost: $60
Celebrate Black History Month in Richmond's Jackson Ward, once known as Black Wall Street for the many financial services, cultural icons and entrepreneurs who made the neighborhood thrive. This guided bus- and walking-tour includes history, food and, of course, cider, within walking distance of the conference, if you want to circle back for more on your own.
February 2

Five Year Vertical Flight: Hewe's Crab, Wednesday, February 2, 6-7 p.m.  /  Location: Blue Bee Cider  /  Entry Cost: $30
Join Blue Bee's founder, Courtney Mailey for a fun night tasting through five vintages of Blue Bee's Hewe's Crab single varietal. Taste for yourself how changes in weather, tree maturity and cidermaking technique all factor into the difference between each cider. Pairings from Truckle Cheesemongers will give you ideas for entertaining with this storied and prized Virginia Cider. Limited bottles from the library will be available for purchase at the end of the evening.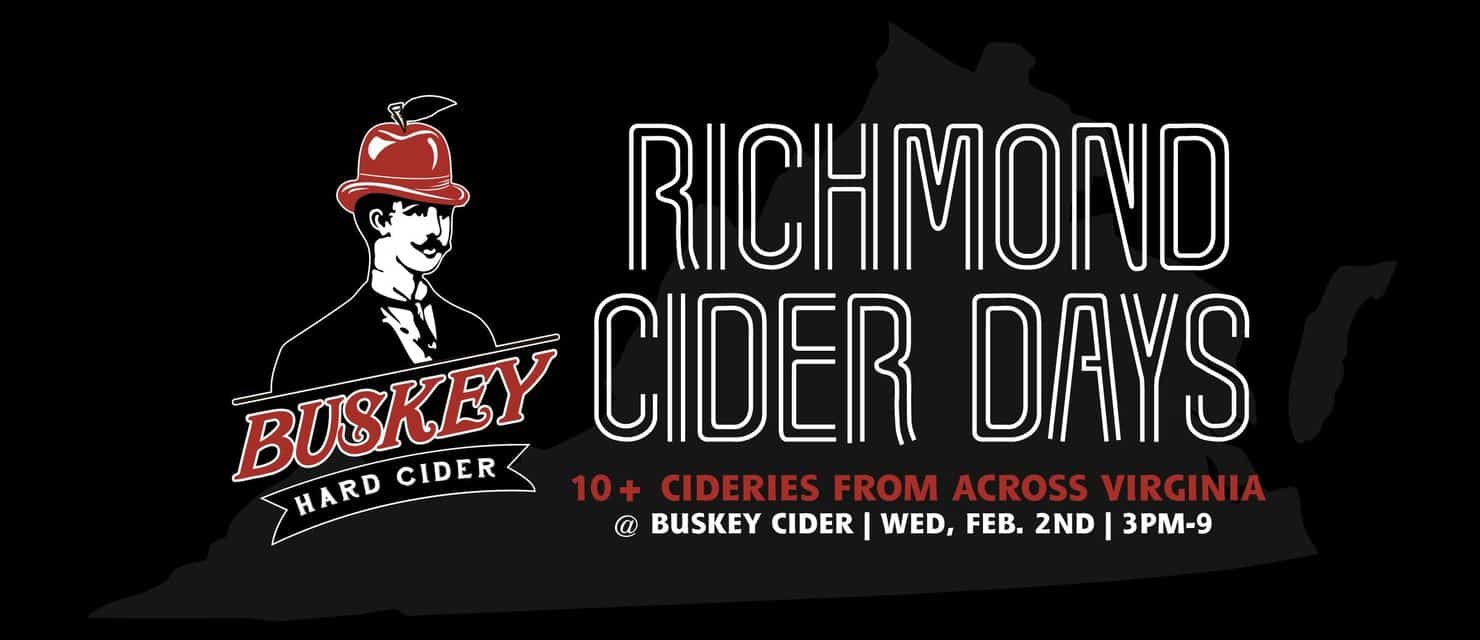 Cideries from Across Virginia, Wednesday, February 2, 3-9 p.m.  /  Location: Buskey Cider  /  Event Cost: Pay-As-You-Go
Hey cidermakers! During CiderCon 2022 in Richmond, VA, Buskey will be throwing a Richmond Cider Days celebration featuring over 10 cideries from across Virginia. Buskey's cidery is only seven minutes from the Richmond Convention Center! Cideries include: Courthouse Creek Cider, Blue Toad Hard Cider, Bryant's Cider, Albemarle Ciderworks and more.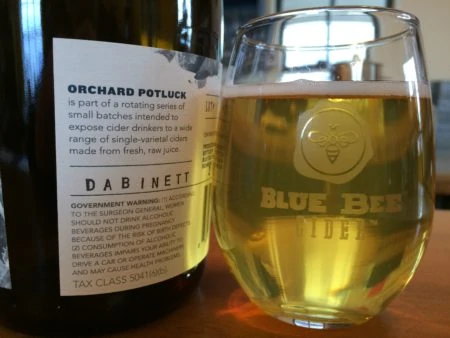 Celebrate the beloved Dabinett cider apple with a "showdown" featuring single varietals from all over the world! This event will be hosted by renowned author Dan Pucci. Copies of Pucci's American Cider: A Modern Guide to a Historic Beverage will be available for purchase and signing. Tickets include cheese nibbles. Participating cideries include Alpenfire Cider, Blue Bee Cider, Haykin Family Cider, Liberty Ciderworks, Oliver's Cider & Perry, Snow Capped Cider, Stonewell Cider and Virtue Cider.
February 3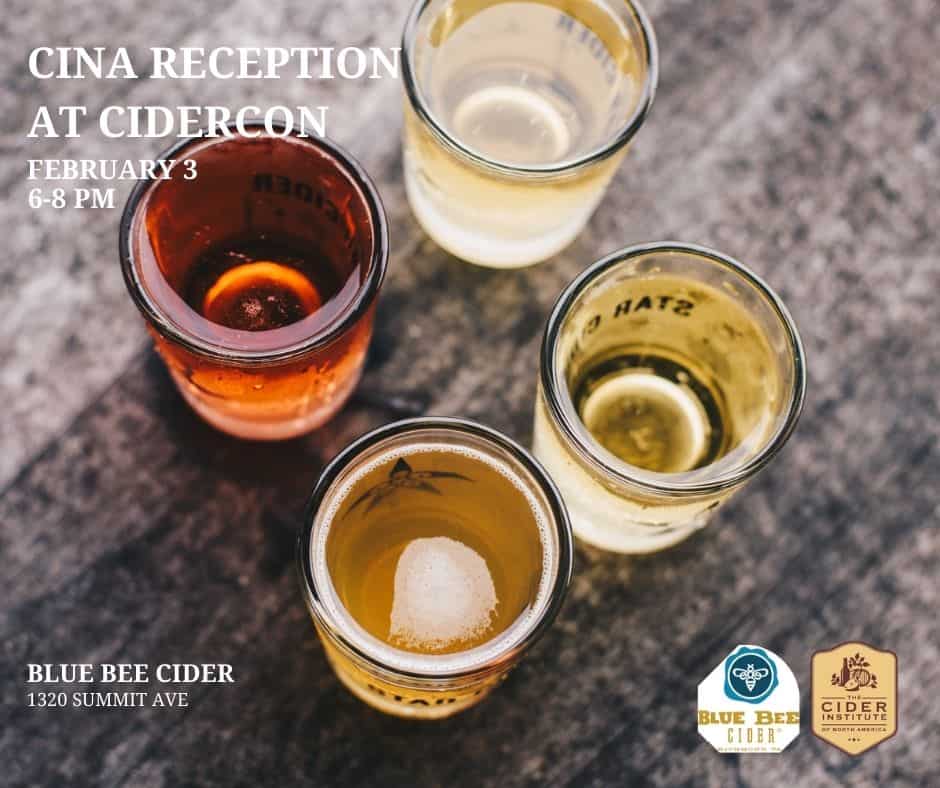 Cider Science Summit, Thursday, February 3, 6- 8 p.m.  /  Location: Blue Bee Cider  /  Entry Cost: Free
Join Blue Bee Cider for the annual soiree of the Cider Institute of North America! Meet and greet pomologists, enologists, food scientists and other research scientists advancing the cider industry. This special group of people is meeting up in Richmond for the very first time!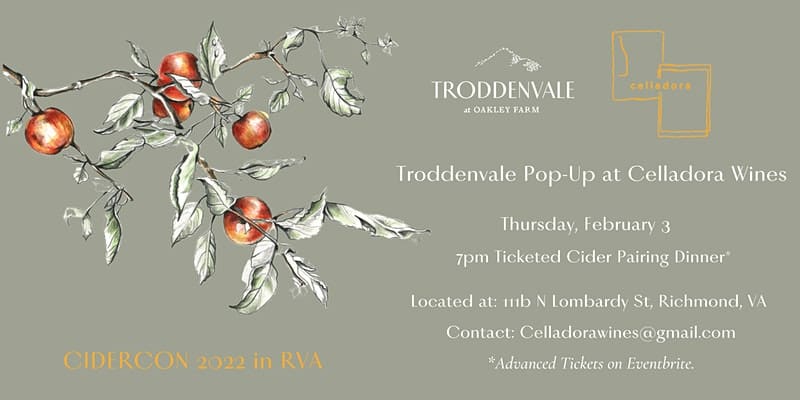 Join Troddenvale at Richmond's newest Natural Wine Shop and Café for a tasting during open hours. Join in for walk-in tastings 5– 6:30 pm. Open to the public.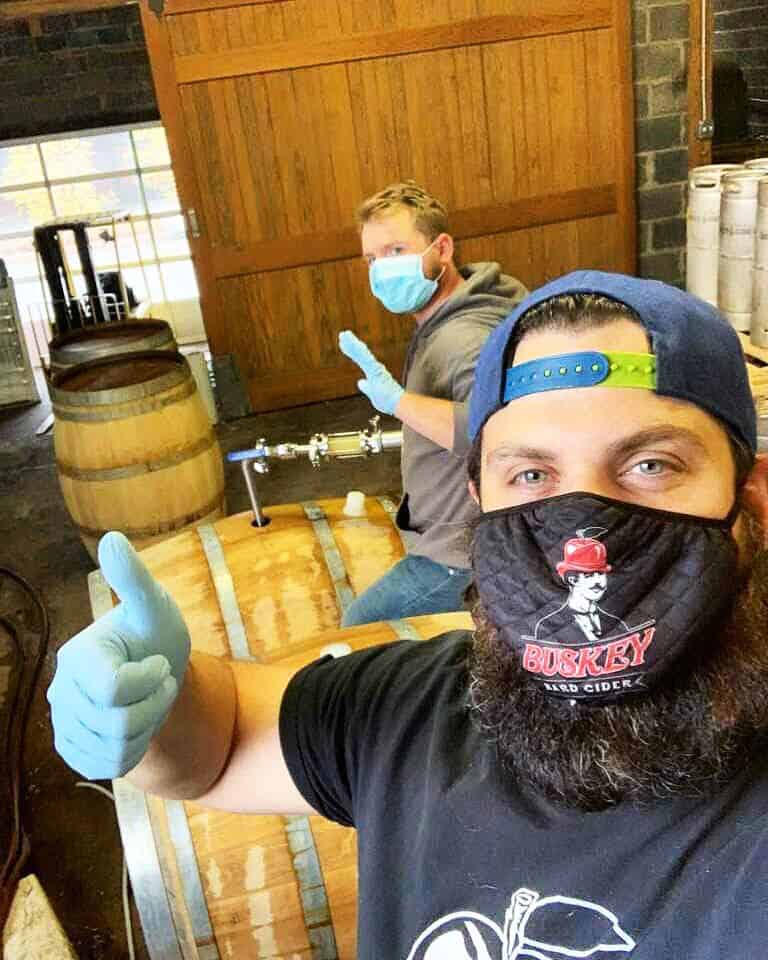 Join Buskey Cider for a guided tasting of five barrel-aged projects that it's made over the past year, and a sneak peak of one that will be released in a couple of months. This includes a guided tasting of the Brandy Barrel Aged Cider, Mezcal Barrel Aged Cider, Sherry Barrel Aged Cider and Gin Barrel Aged Cider, and then as a bonus, a small sneak peak of the Scotch Barrel Aged Cider coming out in May 2022. Enjoy a full pour on the Buskey draft cider menu at the conclusion of the event.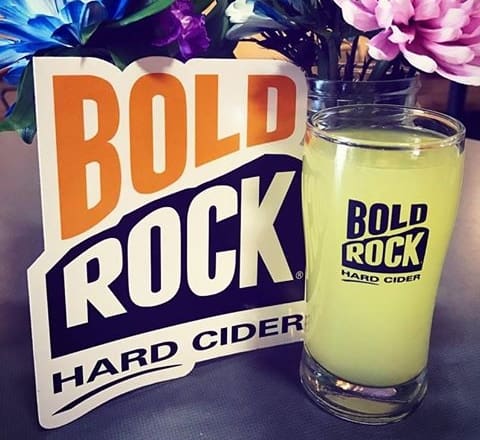 Bold Rock Hard Cider Showcase, Thursday, February 3, 6:30 p.m.  /  Location: Tang & Biscuit  /  Event Cost: Pay-As-You-Go
Join the Bold Rock Team at one of Richmond's premier social hang-outs for Virginia craft cider, tasty eats and fun games like shuffleboard, foosball, ping-pong and more! Bold Rock will feature a number of of favorite selections on tap including Apple, Premium Dry and IPA.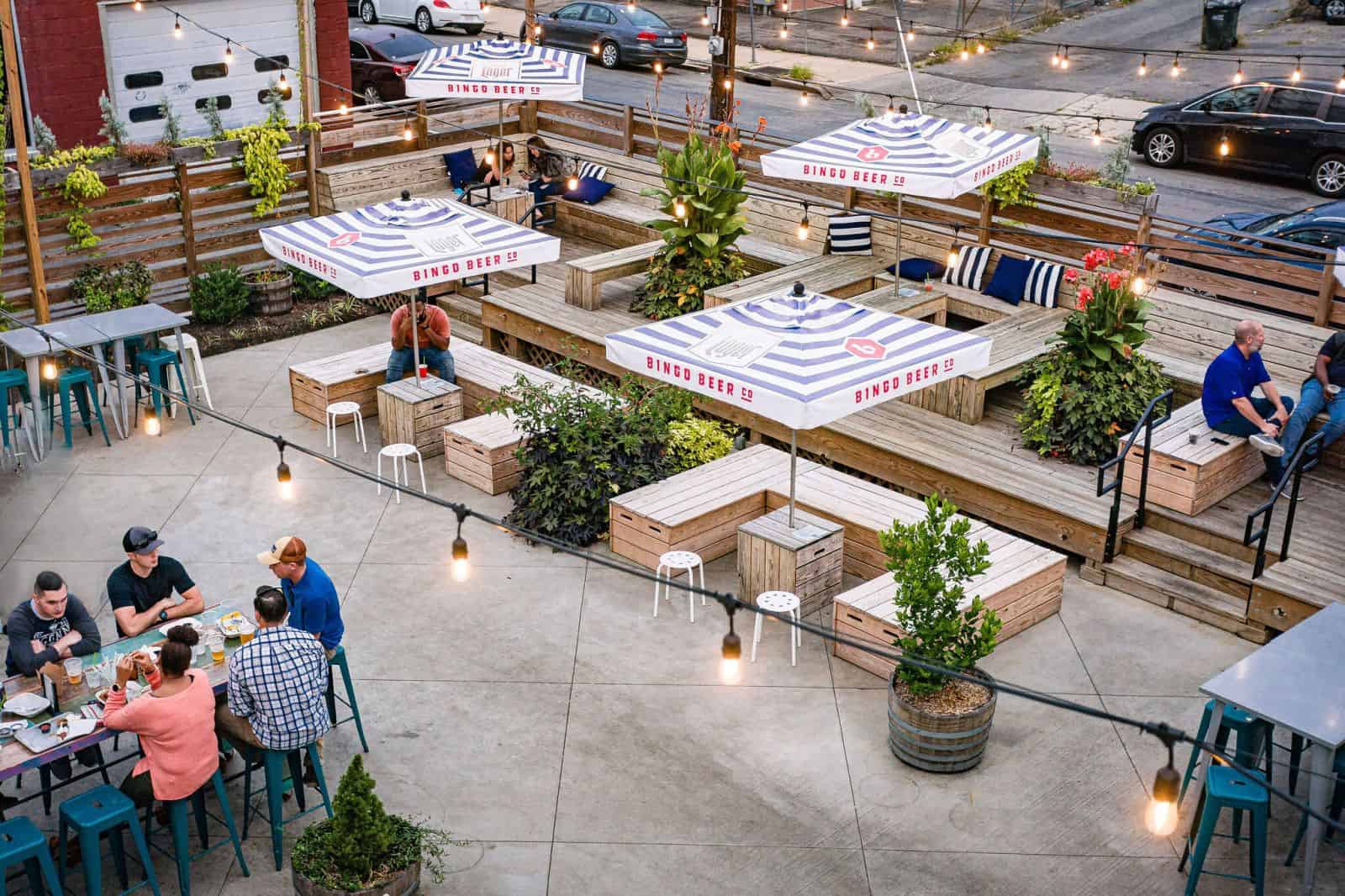 Artifact Cider Project at Bingo Beer Co., Thursday, February 3, 6-8 p.m.  /  Location: Bingo Beer Co.  /  Event Cost: Pay-As-You-Go
Massachusetts-based Artifact Cider Project brings some of its signature ciders along with a few exclusive cellar releases to Bingo Beer Co. in Richmond. The team will be there hanging out from 6 to 8 p.m., feel free to swing by!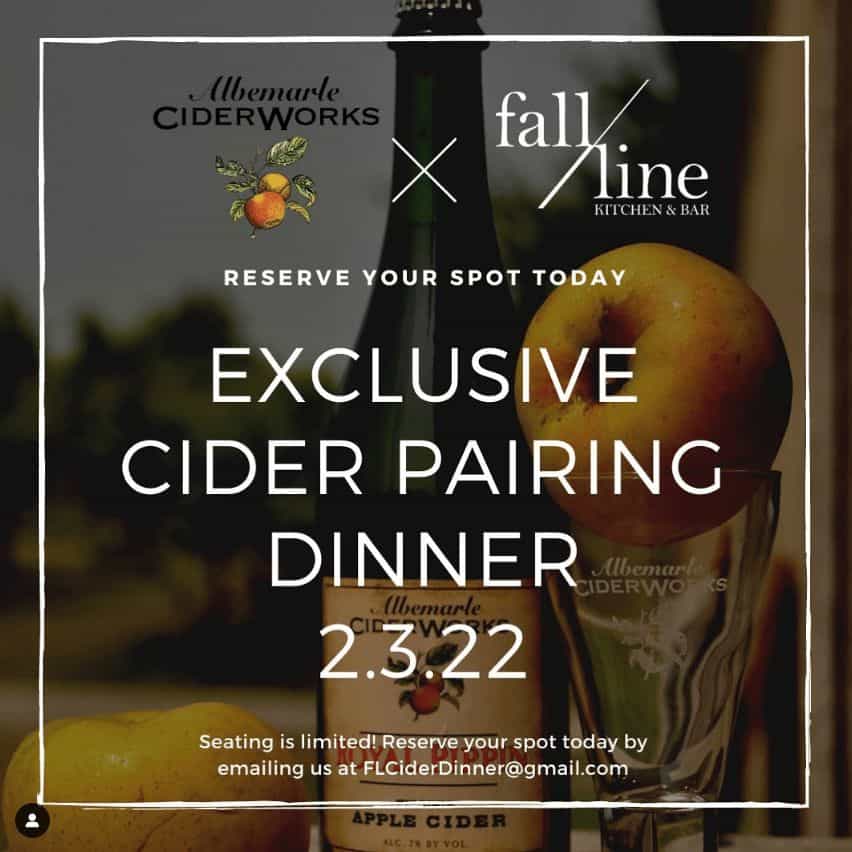 Join the Albemarle CiderWorks staff for an Exclusive Cider Pairing Dinner with a curated menu:
First course: Oysters- apple mignonette, celery, cider gelee – paired with Brut D'Albemarle
Second course: Fluke crudo- pickled granny smith apple, creme fraiche, grapes, nasturtium – paired with Goldrush
Third course: Lacquered duck breast- fennel honey, charred cabbage, rutabaga, cherry calimocho – paired with Jupiter's Legacy
Fourth course: Sticky cider pudding cake – paired with cider cocktail
February 4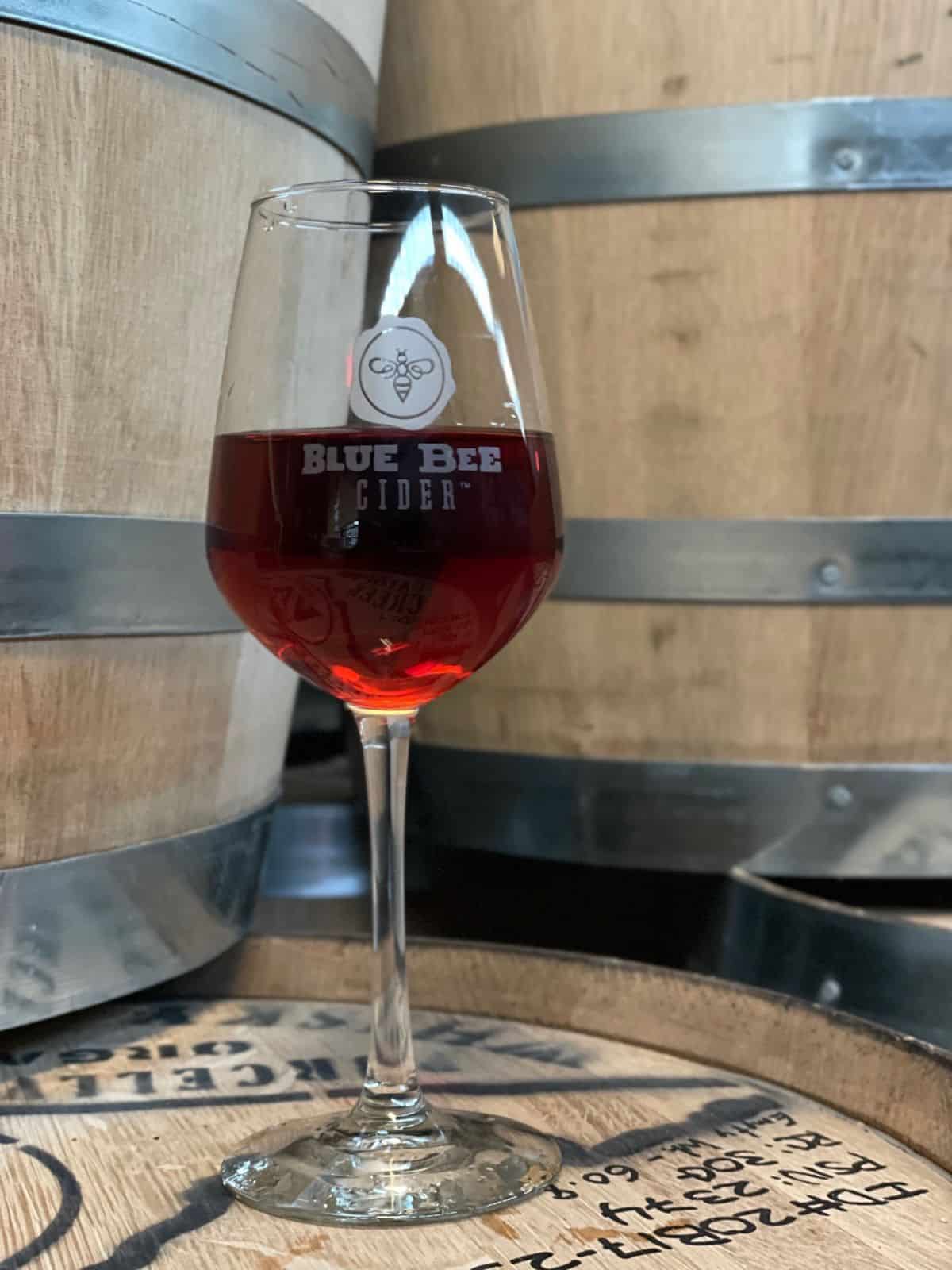 Crab Franc Release, Friday, February 4, 1-8 p.m.  /  Location: Blue Bee Cider  / Entry Cost: Pay-As-You-Go
Blue Bee is proud to have pioneered the vinous cider style (grape and apple) in Virginia back in 2019. Now, it's introducing a completely new take: Crab Franc. A wine, cider and spirit in one glass, this beguiling creation features a blend of Cabernet Franc grape with Hewe's Crab apple, matured for one year in a Catoctin Creek Distilling Company brandy barrel. A shape shifting enigma, Crab Franc both stimulates and bewilders the senses.
The color is a deep honey amber, or blood orange or fervent red, all depending on the light. Aroma and flavor? Perhaps you'll note the tannic magnetism of the grape, the electric acidity from the apple, the soothing sweet warmth of the spirit or maybe all three coalescing in a passionate dance upon the palate. Available on tap only starting Friday, February 4.
Week-Long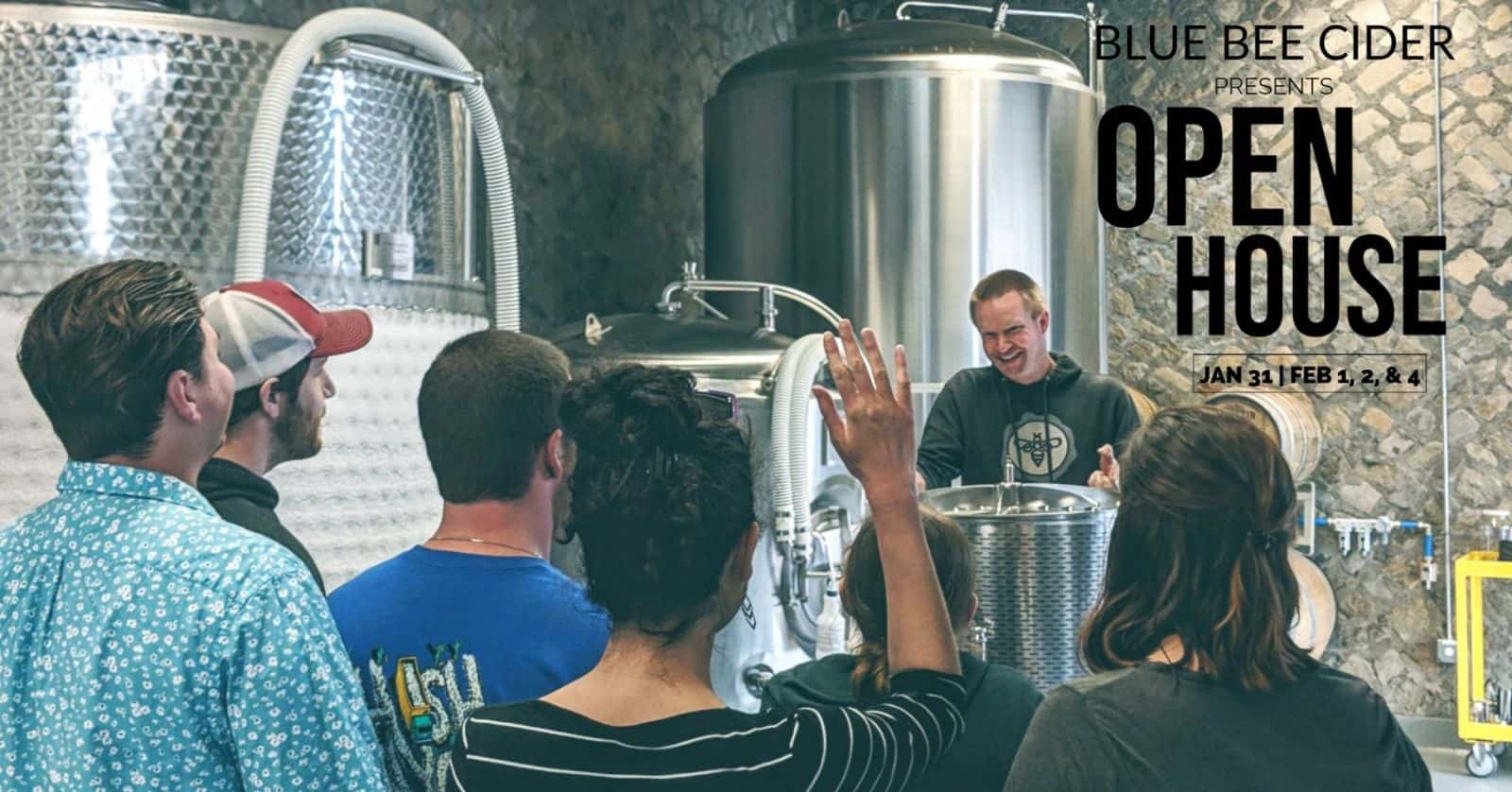 Open House, January 31 and February 1, 2, and 4, 1-8 p.m.  /  Location: Blue Bee Cider  /  Event Cost: Pay-As-You-Go
Blue Bee is so excited to share its beloved city with fellow cider lovers. Each day, they will be hosting special flights, prize drawings and free cidery tours at 5:30 pm and 6:30 pm. each day. Keep an eye on social media for updates about daily specials and perhaps a surprise release. Bring your CiderCon badge for some free swag!
We hope you have a great time exploring Richmond and all of its amazing ways to enjoy ciders at Richmond Cider Days!