The holidays are upon us! And even if you're not super into consumerism, we'll bet you're looking for a few well-above-average gifts to give the special people in your life. As always, shopping small and local is the best way to go, although steering clear of online retailers and giant chain stores sometimes takes a bit of pre-planning. That's why we're releasing the Cider Culture Gift Guide a little early this year — we want to make sure you have plenty of time to shop for, order, pick up or otherwise procure fun, creative, cider-themed gifts for everyone on your list.
Ready to get going? Without further ado, here is the 2021 Cider Culture Gift Guide:
Cider Clubs
Over the past few years, we've seen an explosion of cider clubs, partially due to the COVID-19 pandemic, and partially just because it is so economically advantageous for cider makers to have their fans order directly from them. If there is a cider fan in your inner circle who's always sharing an obscure bottle of pet-nat cider or DM'ing you a post from a cidery that doesn't distribute in your area, consider signing them up for a regionally based cider club! That way, instead of committing to ciders from one producer, they can sample an array of makers, like a delicious cider buffet.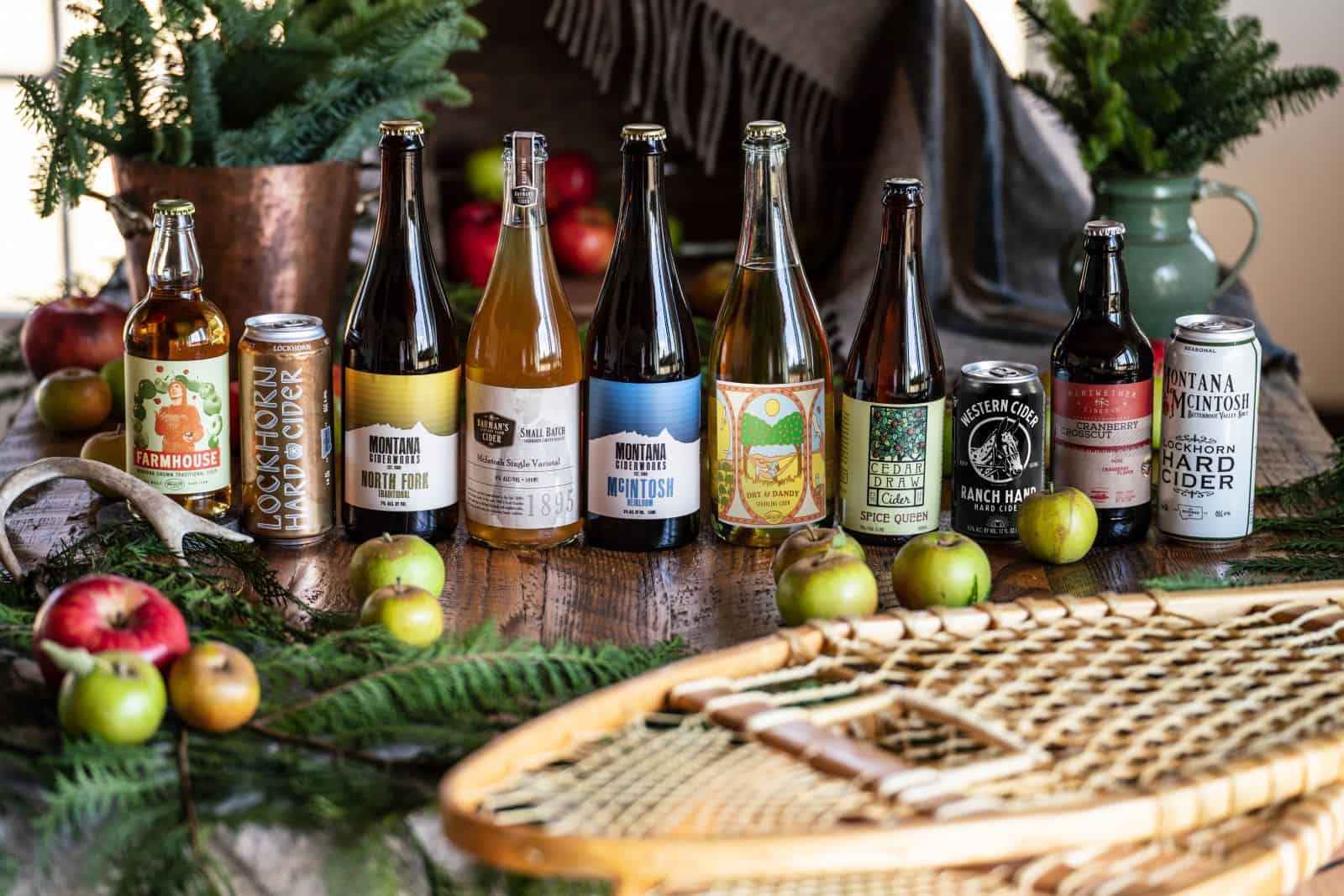 One of the best in the biz is the Northwest Cider Association's Cider Club, which comes out four times a year with two levels of beautifully curated boxes that showcase the ciders of Washington, Oregon, Montana and Idaho. A lot of the ciders included are limited or seasonal releases that are basically impossible to find anywhere else. Each quarter, The Discover Box (the more intro-level box) and the Elevated Box are centered around a theme that encourages you to learn while you drink, like Cider Styles, Apple Varieties and Big Sky Country.
This holiday season, gift a subscription, which can be a one-time thing or a repeat gift, to your best cider friend and cross your fingers that they invite you over to share when the goods arrive on their doorstep! $50-$150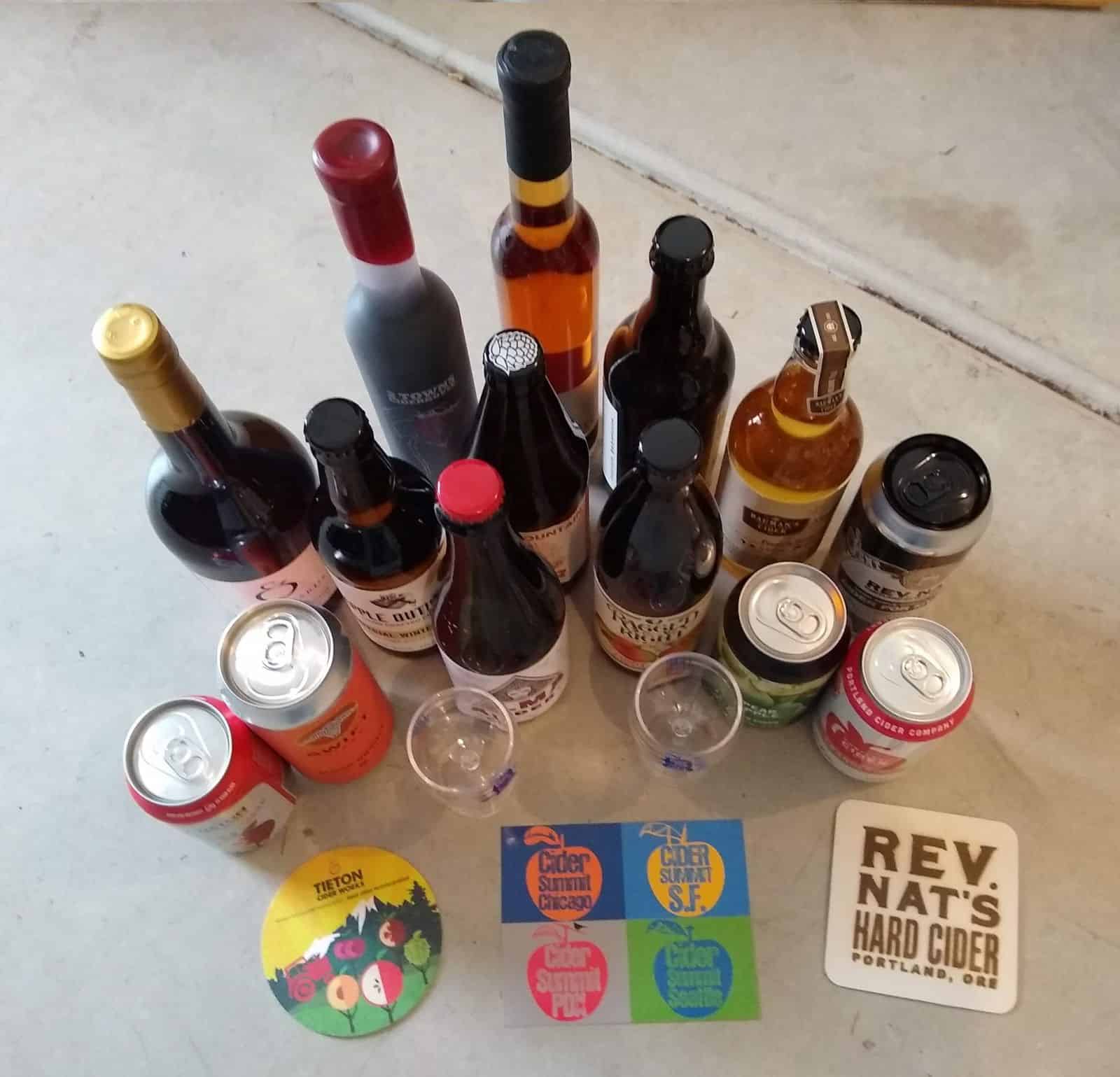 Another cool option is the Cider Summit Northwest Holiday Cider To-Go Kits, which celebrate cidermakers in Oregon and Washington. The kits are separated into three tiers, with different themes, and at a range of price points:
The Northwest Pommeau Kit includes four cider selections, plus a pair of Cider Summit tasting glasses, as well as promotional merchandise provided by participating cidermakers. Selections include 2 Towns Marissimo, EZ Orchards Pomme, Alpenfire Rosy Pommeau and Liberty Widdershins Dessert Wine. $99.50 + delivery option
The Northwest Harvest Kit features six cider selections plus a pair of Cider Summit tasting glasses, as well as promotional merchandise provided by participating cidermakers. Selections Include Apple Outlaw Imperial Winter Pear, Bauman's French Bittersweet, Double Mountain Wickson Crab, Alma Dry, Greenwood Kingston Black and Ragged & Right Yarlington Mill. $54.50 + delivery option
The Modern Styles kit includes eight selections, along with promotional merchandise provided by participating cidermakers. Selections include Avid Vanilla Bean Pear, Portland Cider Crangerine, Reverend Nat's Please Move West, Swift Blood Orange, Lost Giants Elderberry, One Tree Staycation, Tieton Cranberry and Washington Gold Golden Delicious. $29.50 + delivery option
There's a cool virtual element, as well: Participating cidermakers will be contributing short videos about their ciders, which will be available for viewing starting December 15 via the Cidercraft Magazine YouTube channel, along with an event guide with tasting notes on the Cider Summit NW website.
Place your order by Sunday, December 12! The kits will be available for pick up starting Saturday, December 18 at one of three places: Road Beers PDX (NW Flanders), Portland Cider House (SE Hawthorne) or Portland Cider Pub (Clackamas). Locals can opt for delivery on December 20 and 21 for a fee ranging between $9.50 and $19.50 per kit, depending on travel time. Looking for shipping somewhere else in the US? These kits can also be ordered from Press Then Press!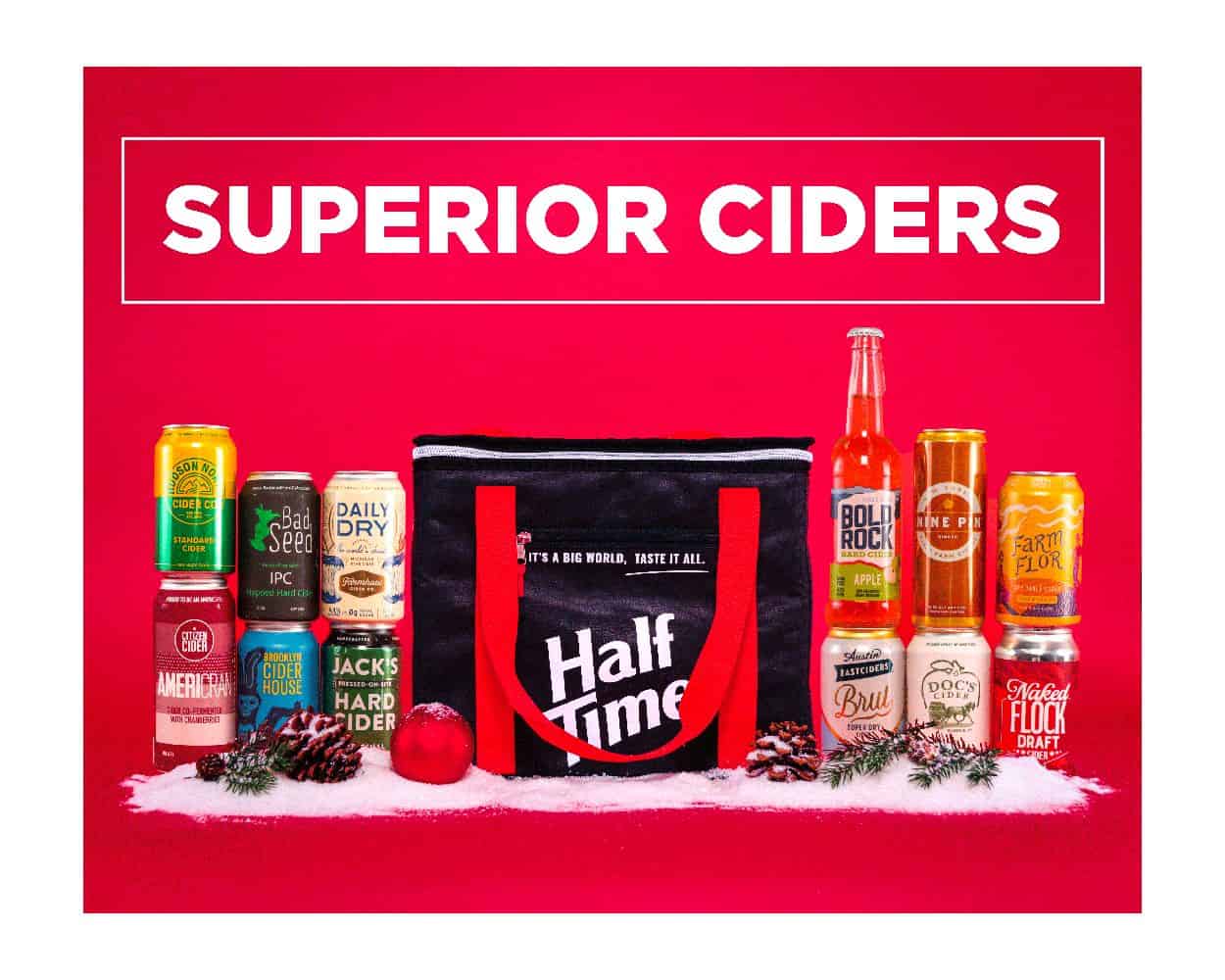 The "Superior Ciders" gift box from Half Time Beverage isn't a club, but it is a great way to send a killer selection of ciders to anyone who appreciates having a selection to choose from! Curated by Cider Culture and the ACA, this line up of a dozen ciders showcases the incredible diversity in cider styles, from fruity and mild to dry and wild. Half Time offers shipping to 38 states — how fun would it be to order this for your BFF and have it show up on their doorstep this holiday season? $81.99 + shipping
Cider Books
This year saw a trio of super-rad cider books released into the world. Any or all of them belong on the shelves of any of your friends or fam who are interested in cider, craft beverages in general, art and/or history!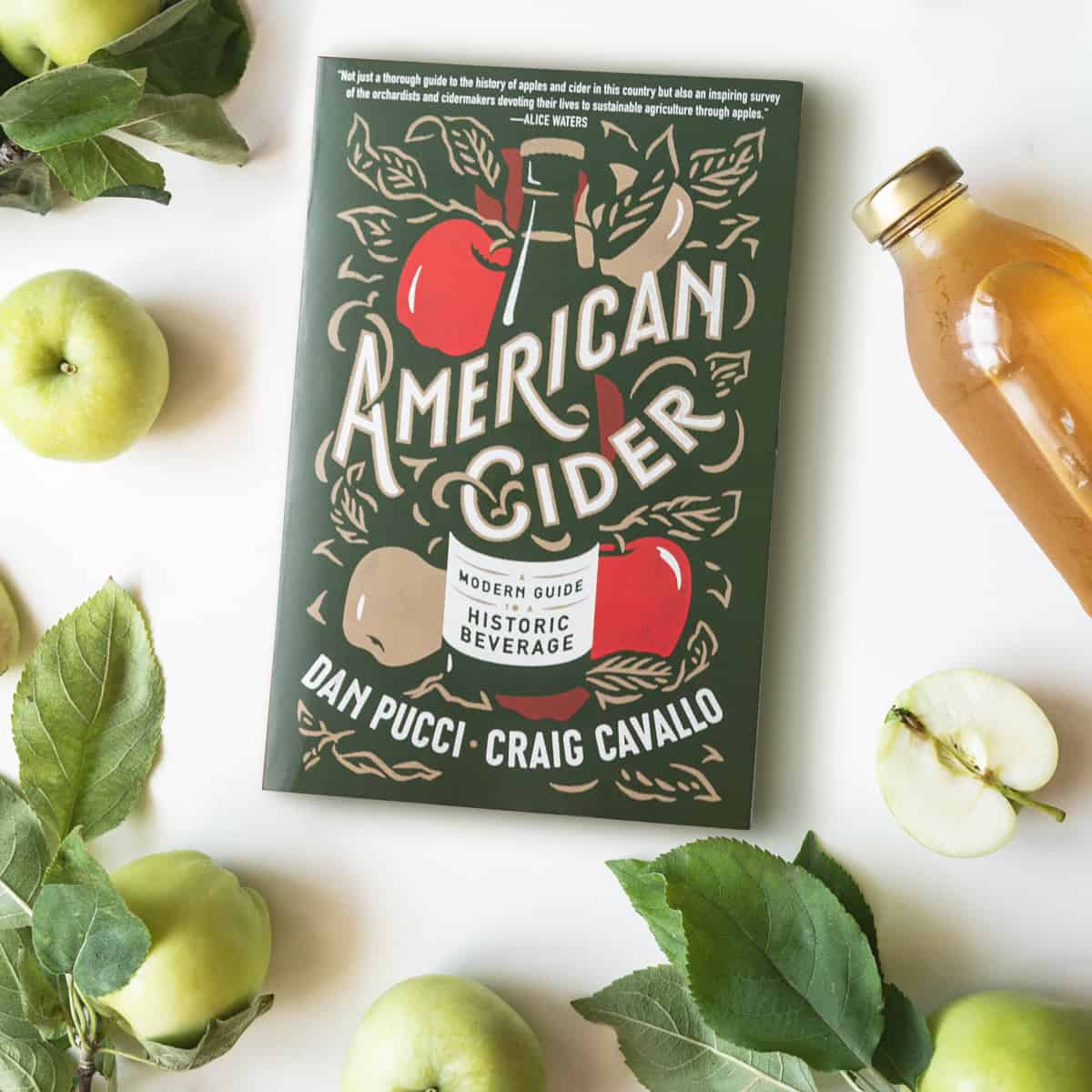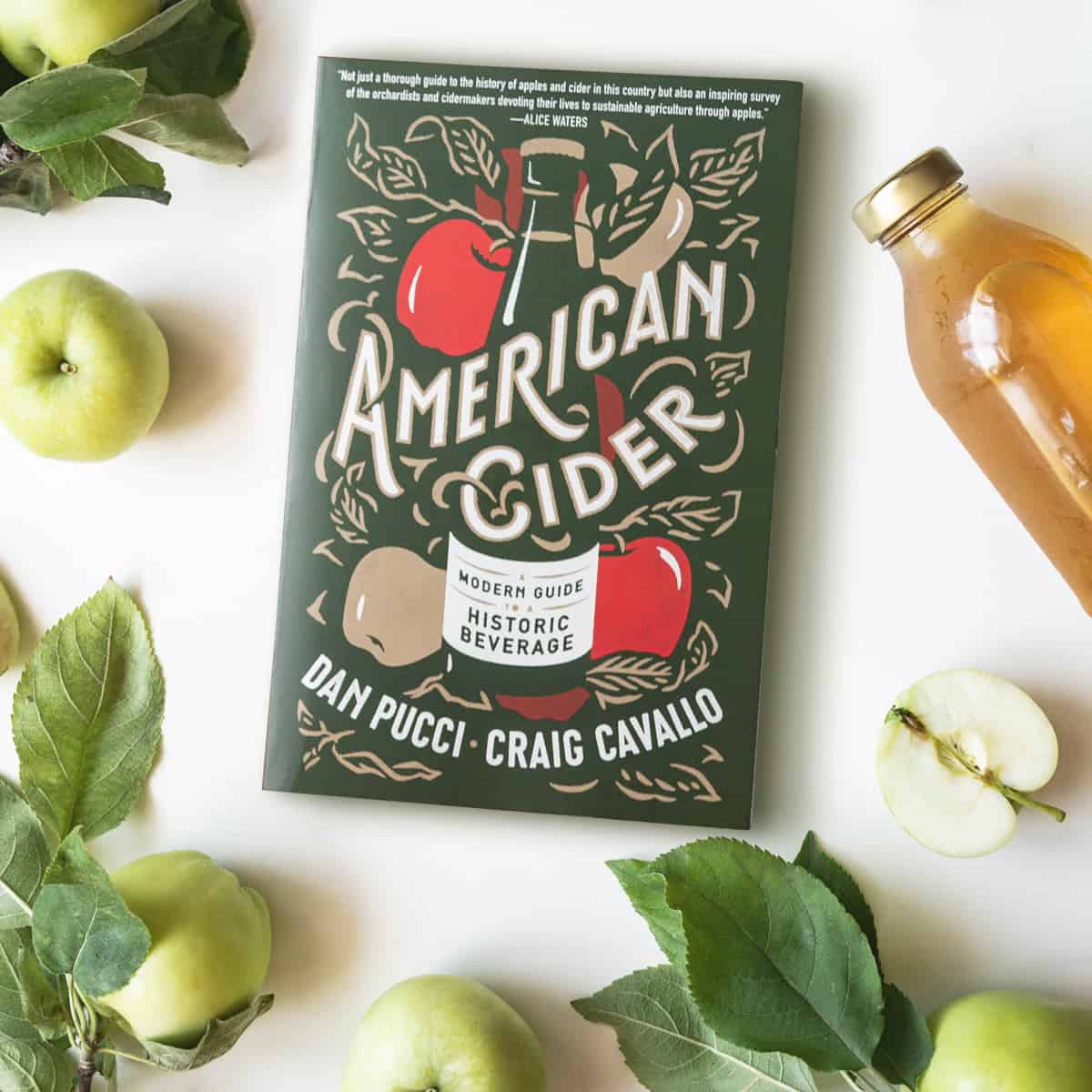 American Cider: A Modern Guide to a Historic Beverage is an impressively comprehensive (but still totally approachable) tome by Dan Pucci and Craig Cavallo. Covering everything, from regional apple specificity to racial injustice in America's agricultural system, American Cider uses the apple as a lens to examine a myriad of topics. With years of research, over 100 interviews with cidermakers and scientists, and visits to cideries across the country under their belts, this duo pulled off quite a feat: a compelling, nuanced book that's about cider and so much more. $18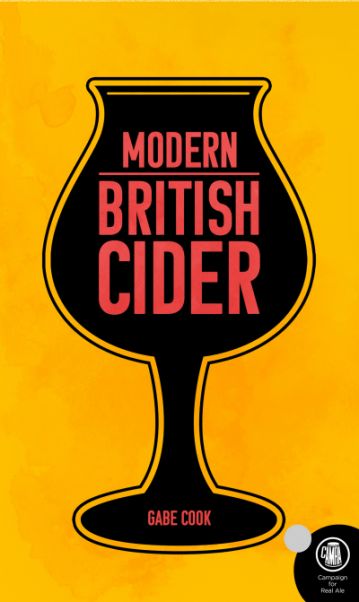 If cider from across the pond fascinates your BFF or cool cousin, send them a copy of Modern British Cider by Gabe Cook, who you might know as The Ciderologist. This book (Cook's second book) looks at the negative pre-conceptions about British Cider, and focuses on the deep roots of cider in the UK. Various prices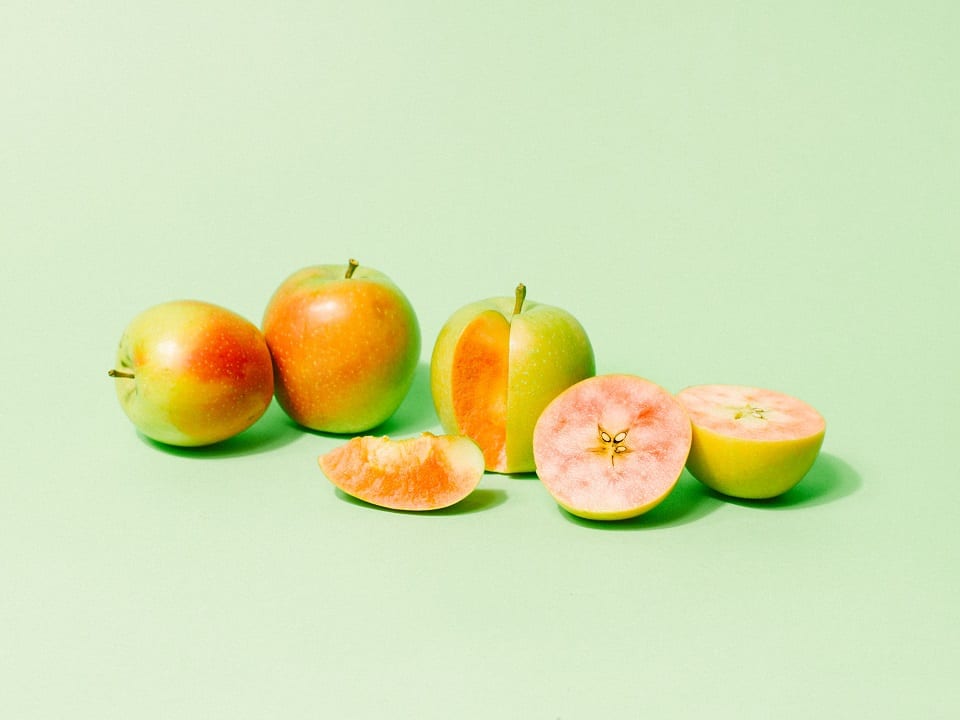 Apple-obsessed photographer William Mullan turns his photographer eye to obscure and heirloom apple varieties through perfectly styled portraits in his book Odd Apples. This art book is ideal coffee-table fodder for any cider fan, food lover or pop art fanatic. $20
Cider Merch & Ephemera
Pretty much every cidery has t-shirts, hats and koozies — which, don't get us wrong, we are big fans of. But if you're looking for a gift that colors a bit outside the lines, we've found some pretty righteous merch and random fun stuff from some creative cideries: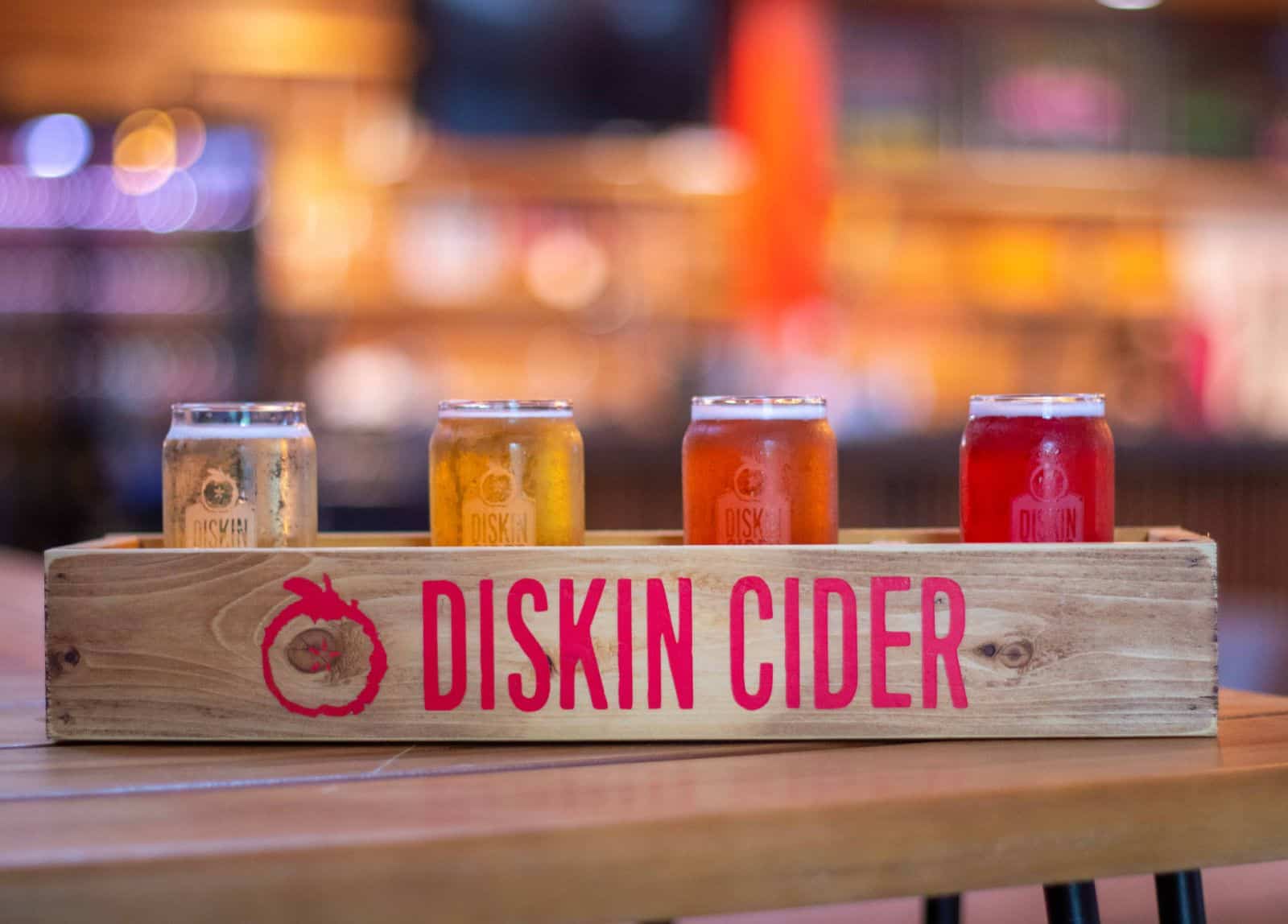 Going to a cider tasting room and enjoying a flight is such a fun experience. As you sip your way through a little of this and a little of that, you can enjoy comparing the qualities of different ciders in real time. You can mimic that experience at home with the Diskin Flight Tray, a solidly-crafted wooden box that allows you to separate sample pours of cider into little cubbies. Pair this with a mixed 12-pack of cider for a friend who loves trying new things. $35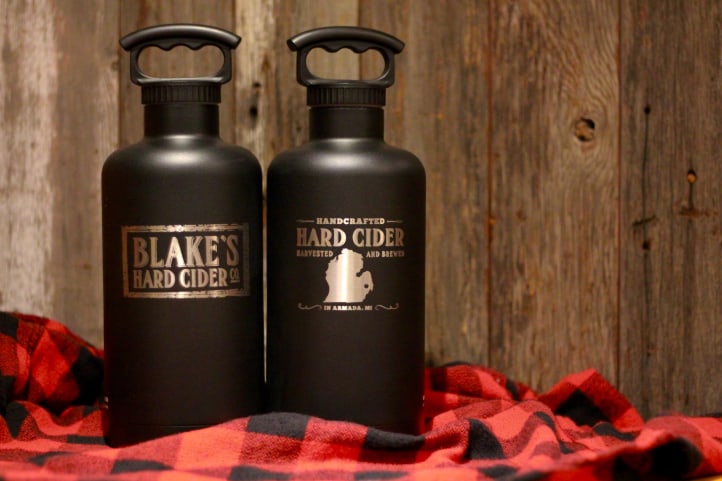 For the pal who loves the outdoors, like camping, hiking and picnicking, the Blake's Insulated Growler is a top-notch gift. This double-wall 64-ounce vacuum insulated stainless steel lets you take cider anywhere, even to places like the beach and parks, where glass isn't allowed. The ergonomically designed handle on the cap is a nice touch, too (what's up with those teeny tiny handles on traditional growlers?). $30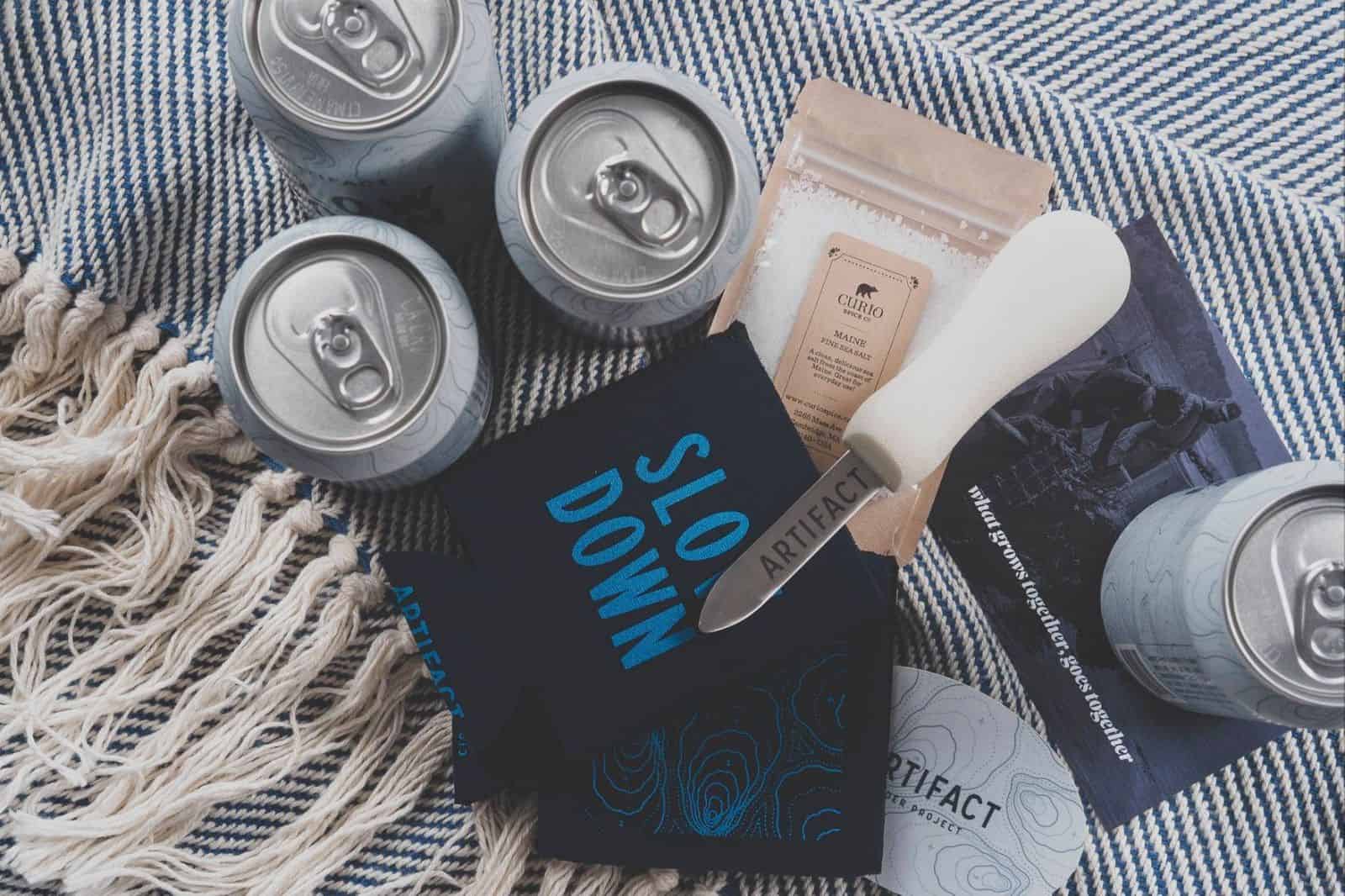 Cider and oysters: It's a vibe. And no one gets that more than Artifact Cider, which put together the Slow Down Oyster Kit containing everything you need for a chill afternoon of shuckin' and sippin'. There's a 4-pack of Slow Down, Artifact's dry and fresh 100% McIntosh cider, an Artifact oyster knife, 2 Slow Down-branded koozies and more. Even better? The kit comes with a promo code for a discount on oysters from Mook Sea Farm, a Maine-based oyster farm. $25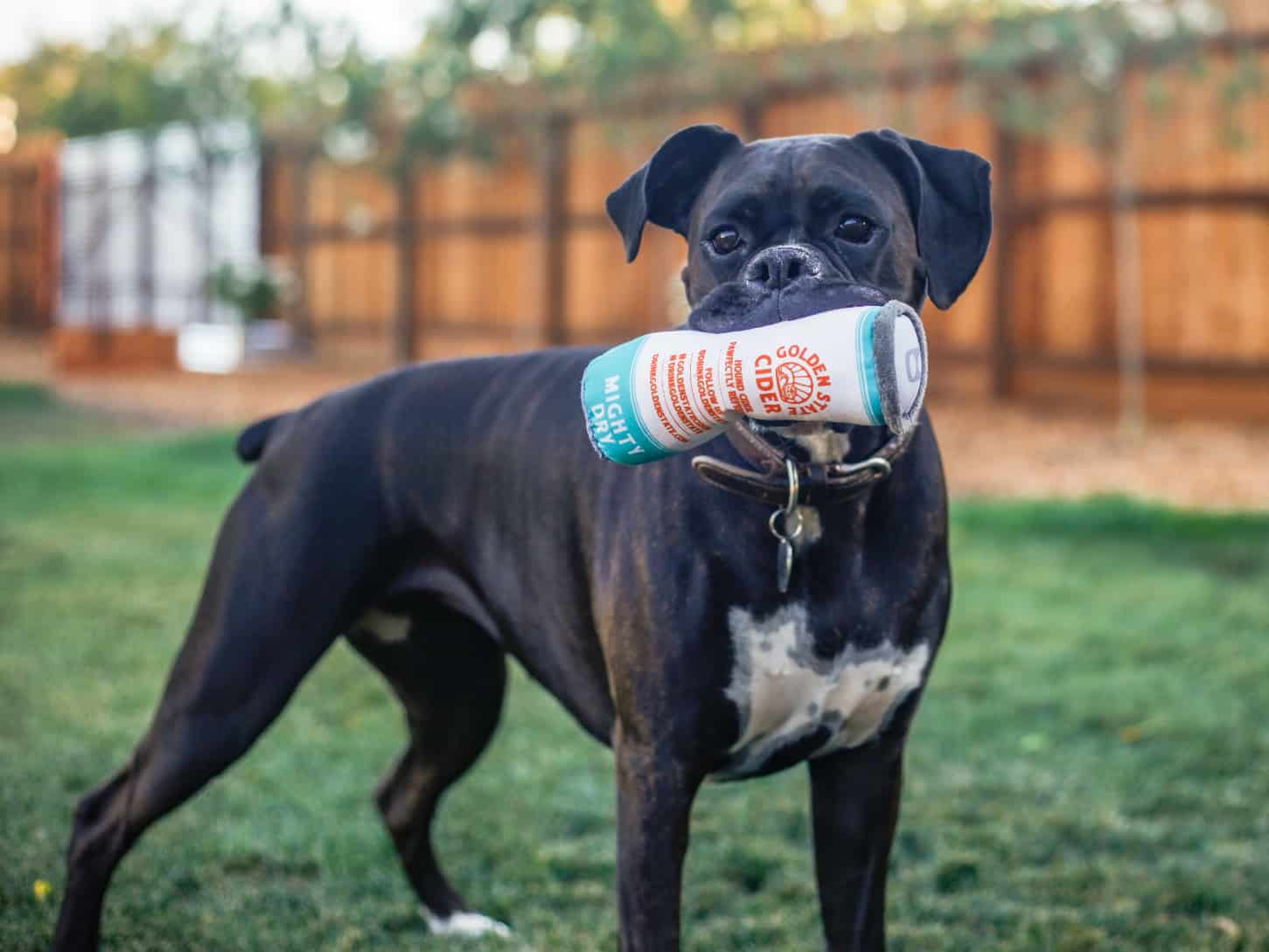 It's not a hard-and-fast rule, but a lot of cider people are also dog people. (For our roundups of dog-friendly cideries, head here!). Celebrate your favorite pooch with Golden State Cider's Mighty Dry Dog Toy, a plush toy that looks just like a can of cider! Of course, the pup won't really know the difference, but it'll make for some adorable photos of you and your pet with matching beverages. $18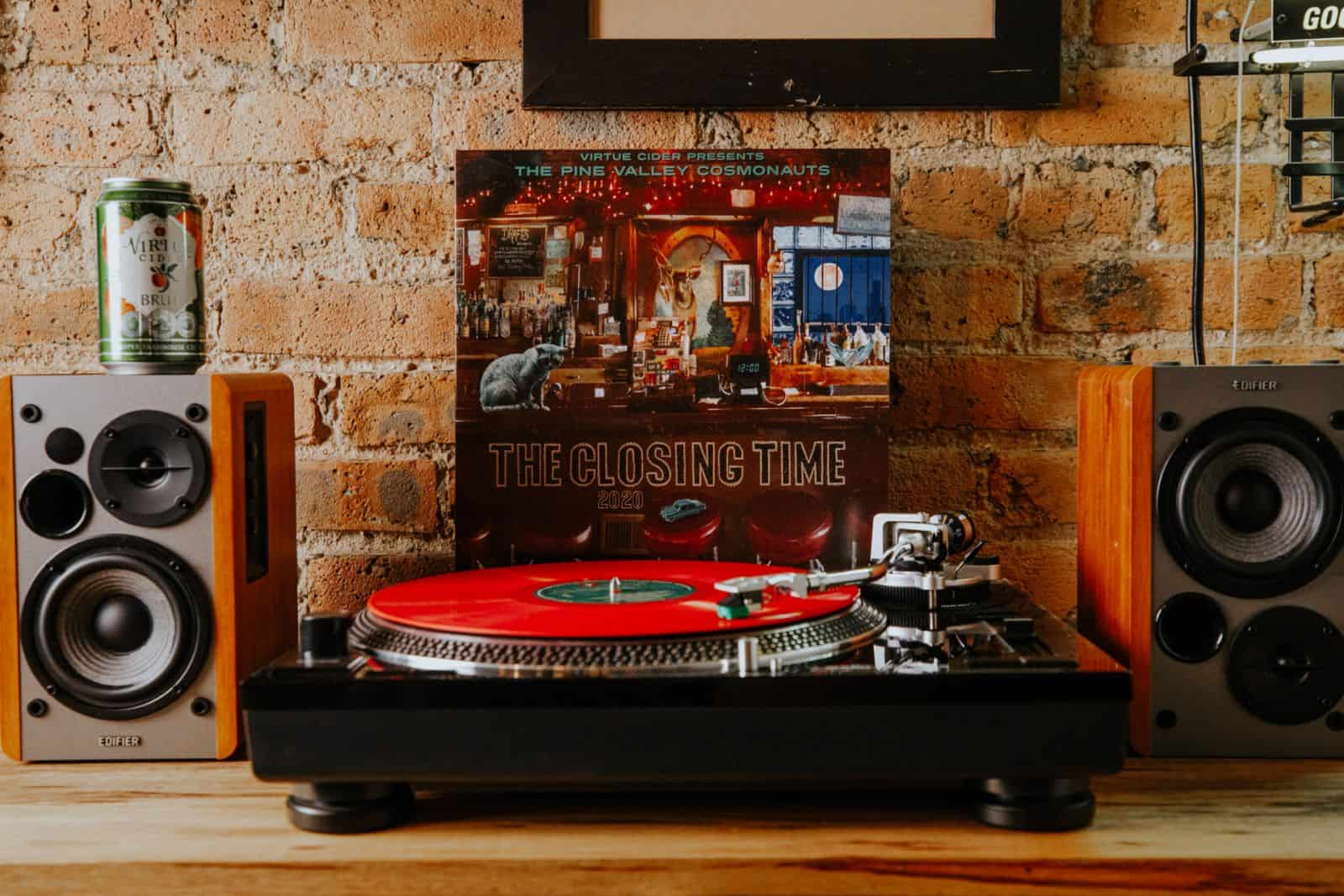 How cool is this: Virtue Cider's founder, Gregory Hall, partnered with his friend and Chicago musician, Jon Langford, to put out a a record called The Closing Time. They organized 16 Chicago-based bands and artists, including Jeff Tweedy and Andrew Bird, to recreate Closing Time, the 1973 debut album from Tom Waits. They'll be donating 100% of proceeds to CIVL SAVE Emergency Relief Fund which provides immediate micro-grants to Chicago's music community members who are most in need of financial support due to COVID-19. The record is red vinyl and comes in a gorgeous, full-color gatefold sleeve. $50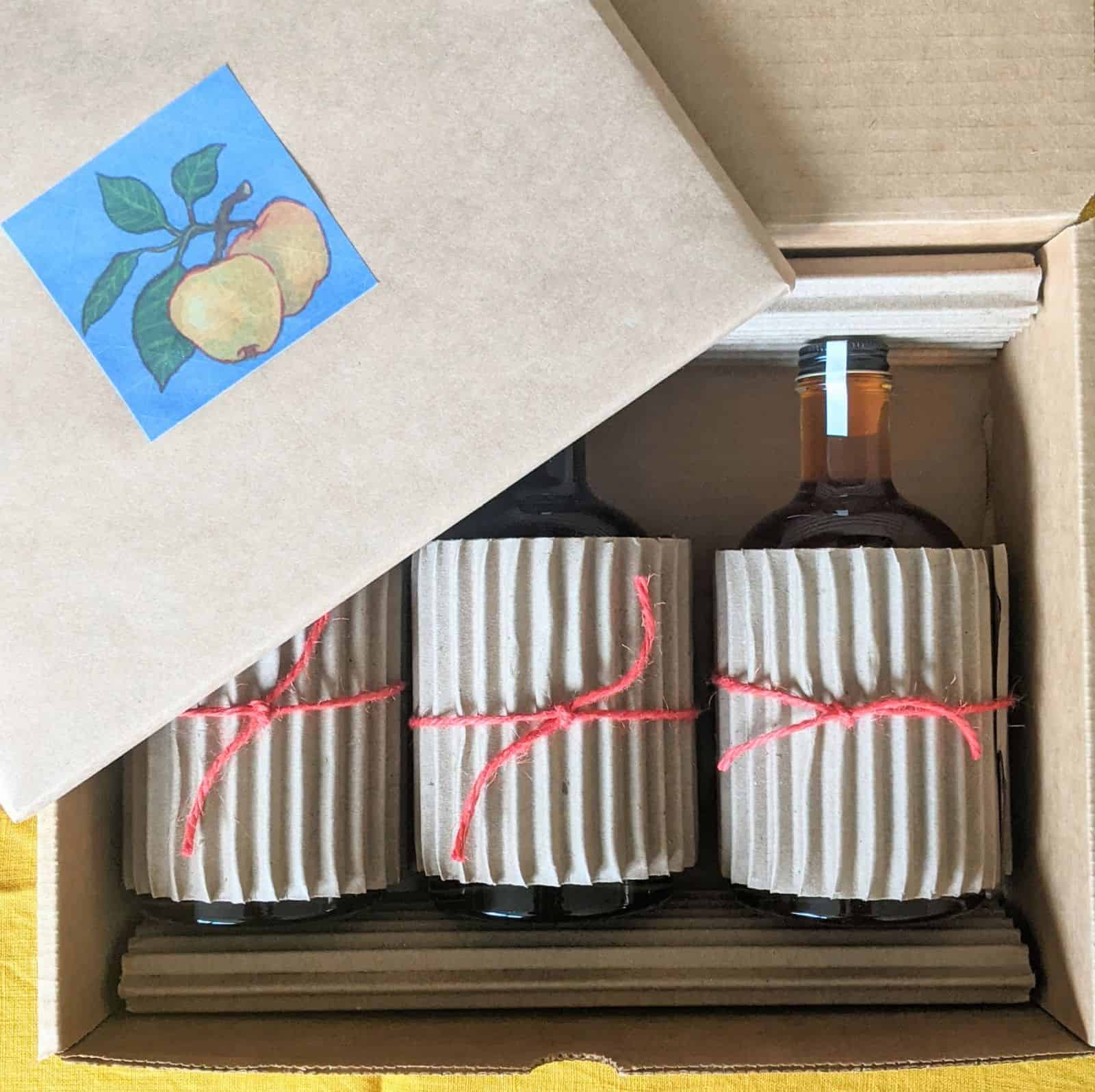 For the friend who's always cooking you fabulous meals, consider Carr's Cider House The Cook's Gift Pack. You might already be aware of this artisan brand's cider syrup, 100% organic apple cider boiled into a sweet, tangy concentrate that is a delicious addition to cocktails, sauces and dressings and more. But did you know that Carr's also makes apple cider vinegar and switchel (a blend of cider syrup and apple cider vinegar with a hit of ginger)? The Cook's Gift Pack combines this trio of products, along with Carr's cookbook, Ciderhouse Cookbook: 127 Recipes That Celebrate the Sweet, Tart, Tangy Flavors of Apple Cider in a charming box that contains absolutely no plastic packaging. $65
We hope these ideas for craft cider gifts help you take care of some holiday shopping while feeling good about supporting the small producers and cidermakers that you love! If you buy a little something for yourself along the way … well, we won't judge. Happy holidays!
All other photos: Courtesy of their respective cideries