As we approach the close of another year — a year unlike any other, in fact — we look to 2021 full of hope. It seems a little tricky to talk about predictions for the cider industry when 2020 was so epically unpredictable. But we can't help but cook up some theories about what the near-future holds in store. Many of the "trends" that we anticipate are simply evolutions of changes and pivots that 2020 forced on cider producers and consumers, the lasting legacy of the COVID-19 pandemic. But some of what lies ahead, we optimistically imagine, takes place in a world that's returned to some shade of normalcy!
Here are some of the craft cider trends we look forward to in 2021:
Striving Toward Diversity
The summer of 2020 saw honest, raw conversations about institutional racism across pretty much every industry in the United States. These conversations were long overdue, but still came to many as a shock. While the craft cider industry has attempted to broach the topic across internet think pieces, CiderCon panels, and in private conversations, it remains an issue to be reckoned with. We truly believe that the cider industry is made up primarily of awesome, hard-working and heartfelt folks, it is still a very white, CIS-hetero space, both on the production and consumer sides. It is our hope that 2021 sees all of us continuing to strive toward diversity, not just in a lofty ideal sense, but in a nuts-and-bolts sense, dismantling harmful systems within the industry, empowering BIPOC to enter the profession and questioning the narrative of America's Founding Fathers as the patriarchs of the tradition of cider in our country.
Even More Awesome Outdoor Spaces at Cideries
We've always loved sipping a cider outdoors, and 2020 saw cider gardens, patios and other outdoor spaces popping up at cideries and bars that had never had them before. We expect that these spaces are here to stay. It stands to reason that the cideries who invested in the furniture, firepits, awnings and other infrastructure will want to keep them going, and it does seem like, especially in warmer weather, many consumers will prefer outdoor gatherings to indoor ones. In fact, we envision cideries doubling down on these outdoor spaces with semi-permanent outdoor bars, creative seating and decorative touches, and social distance-friendly events, like outdoor concerts, movie and sports screenings, trivia nights, plated dinners, and so forth.
Direct-to-Consumer and Online Sales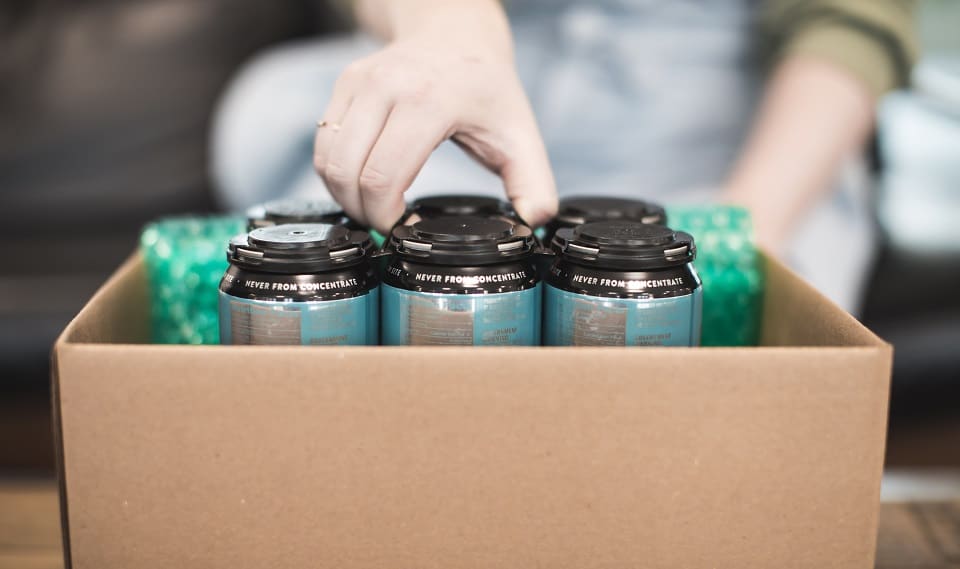 Cideries selling to customers online wasn't so much a "trend" of 2020 as it was a forced adaptation to the government shutdowns and restrictions which deeply challenged the industry. Seemingly overnight, dozens (if not hundreds) of craft cideries popped up on Vino Shipper's Shop Cider page, offering shipping to nearly every state in the country. Many cider companies also developed their own systems of shipping or offering online sales for pick-up or local delivery. Cider fans and customers are buying beverages online more than ever before, as it's nice to save a trip to the store, it feels good to directly support the brands we love, and it means the small thrill of a package arriving on the porch or doorstep. Cider clubs were not an invention of 2020, but we saw lots of cideries adopting the model, and we expect more of this in the coming year.
Experimental Apples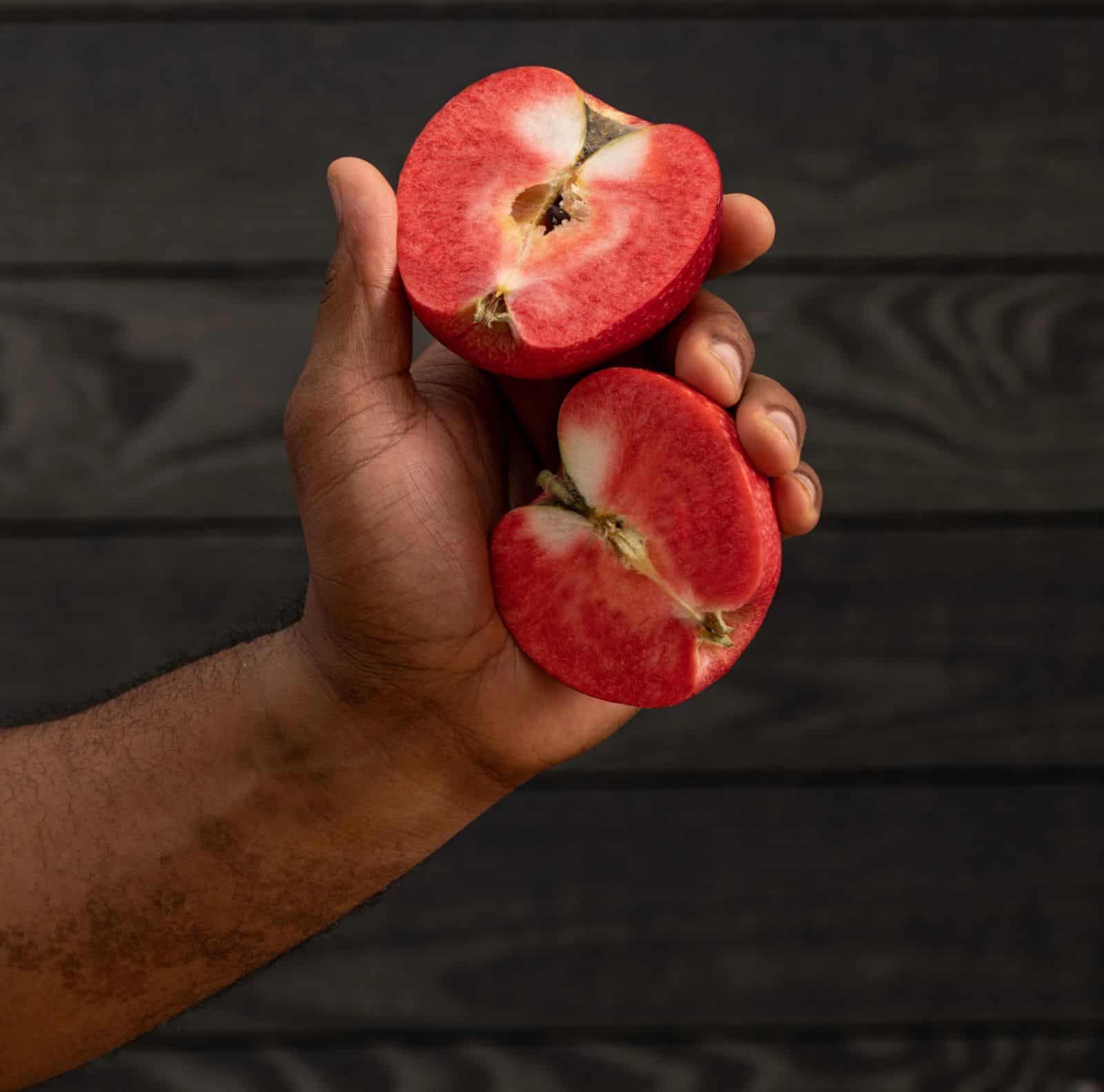 As previously reported, rosé-style ciders made with red-fleshed apples seemed to be everywhere this summer. As orchardists continue to expand their knowledge of what nearly-forgotten or endangered heirloom apple varietals can grow here in the US, and as cider makers keep exploring the limits of fermentation, we expect ever-more unique and interesting apples to show up in ciders. As previously obscure apples, like Ashmead's Kernel and Yarlington Mill might now be familiar to you, expect to meet new apples, like Antoinette, Kandil Sinap and King David, in the years to come.
Collaborations Continue
As cideries get back on their feet in 2021, we expect even more collaborations between cideries and breweries (and other brands), between cidermakers, and — we very much hope — between cideries and home cider makers. Often after a hard economic year, society sees a surge of inspiration and energy, much like what happened in the wake of the 2008 recession. After operating on shoestring budgets and with skeleton crews for much of 2020, we hope that a better year in 2021 means an outpouring of creativity and cooperation across the cider industry.
Natural Wine Influences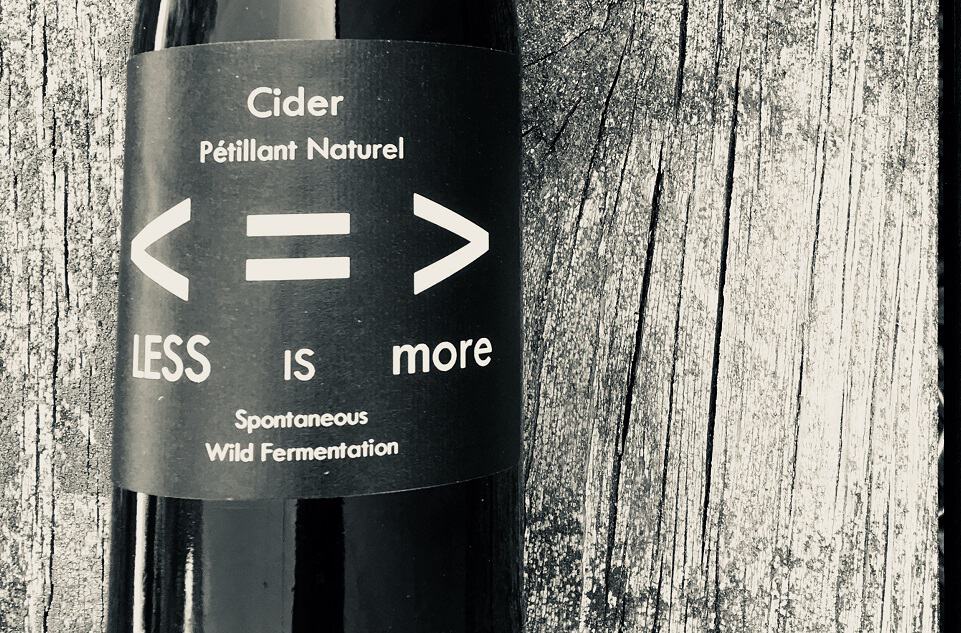 There are already a number of natural winemakers who also make cider, and as the natural-wine movement continues to grow in the US, we anticipate more and more cider makers adopting and implementing some or all of the "minimalist intervention" philosophies and practices. In the fields, expect to see even more organic and biodynamic farming practices, and in the cellar, more wild yeast, spontaneous fermentations, naturally carbonated pét-nat ciders and low- or no-sulfites ciders.
What do you hope to see in the craft cider industry in 2021? Let us know in the comments!
Cider garden photo: Big Hill Ciderworks
Less is More cider photo: Botanist & Barrel