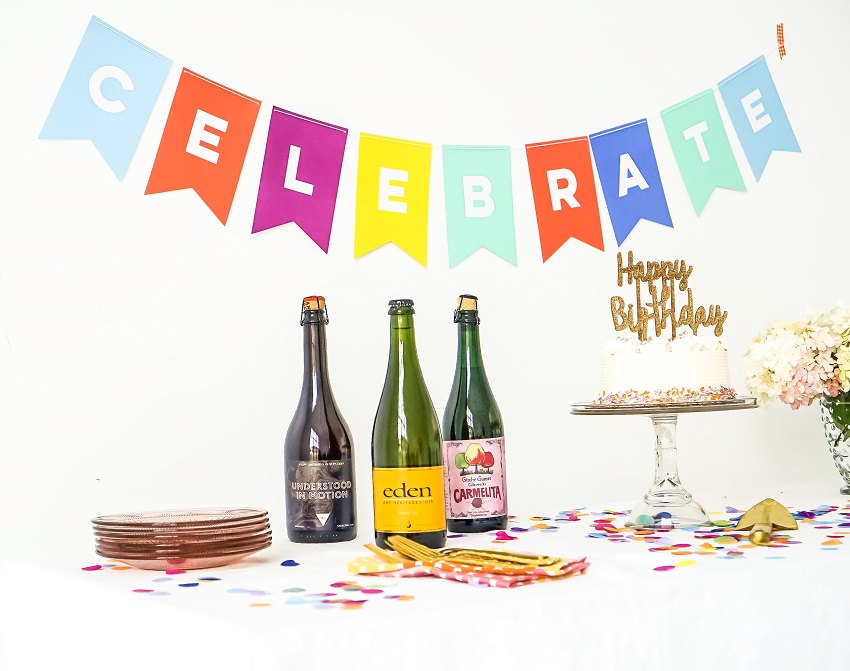 So, you want to host a party. Great idea! Your friends/family/crush/co-workers are going to be psyched. Time to start planning out what kind of snacks you're going to serve, putting together a Spotify playlist and strategizing about how you're going to clean the entire house without going crazy. But the best part of all is planning out the bar situation!
… Or is it? Depending on the occasion, the guests and your budget, figuring out how to keep everyone's glasses filled can be a little bit stressful. And while we'd be psyched to go to a cider-only party, chances are low that every single person you've invited will be down with drinking only cider all night.
Not to fear! We've got a few tricks up our sleeves to help you build the cider-party bar of your dreams!
Offer One Cocktail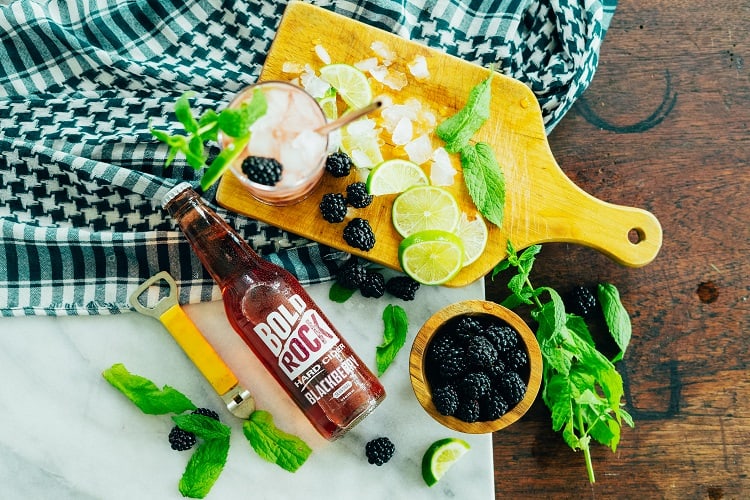 Yup, you heard us right. For the guests that prefer a bit of liquor in their cup, set out the ingredients for one special (you can call it "signature" if you want to be fancy) cocktail for the evening. Unless you actually want to play bartender all night, pick one that people can easily make for themselves, or choose a "batch cocktail," something that you can make in a big pitcher or punch bowl and leave it at that. Of course, if you want it to be a cider cocktail, we're all about it! A cider mojito or a minty cider mule looks (and tastes) impressive, but each is ready in a jiffy.
Hop to It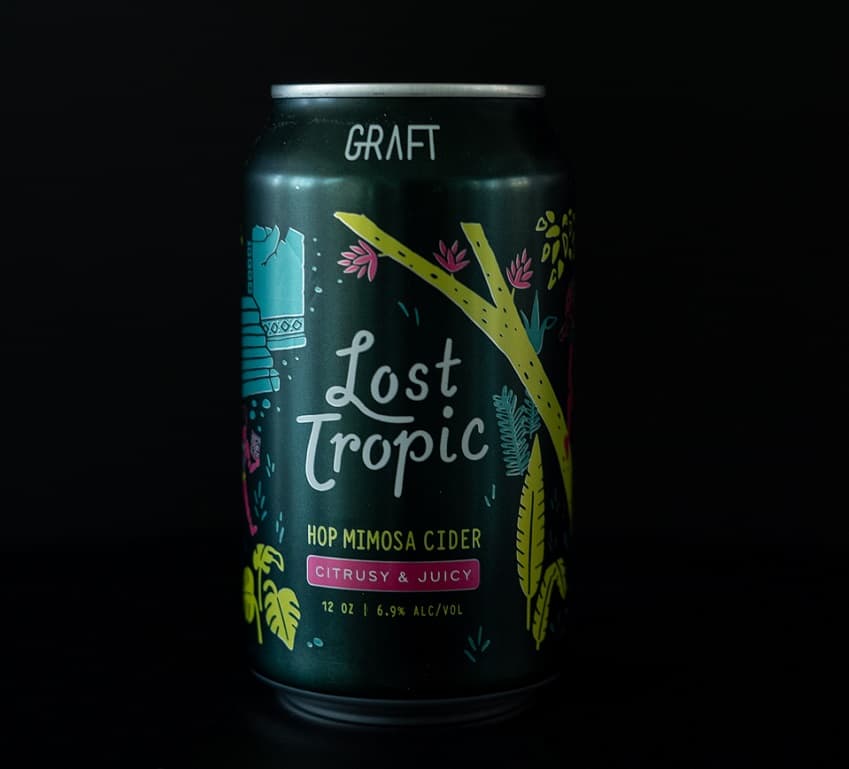 Got beer-nerd friends coming to the party? A growler from a local brewery is a nice way to provide a little something (fresh and on the cheap, too!) for them, too. Or — better yet — lure them over to the cider side with your favorite hopped cider. We can't even tell you how many beer bros' minds we've opened with sips of pleasantly dry and bittersweet hopped ciders. Lost Tropic from Graft Cider, The Lake Hopper from Citizen Cider, Earth from Kurant Cider and American Hopped from Embark Craft Ciderworks are all great ones to offer up.
Wow 'Em With Weird Ones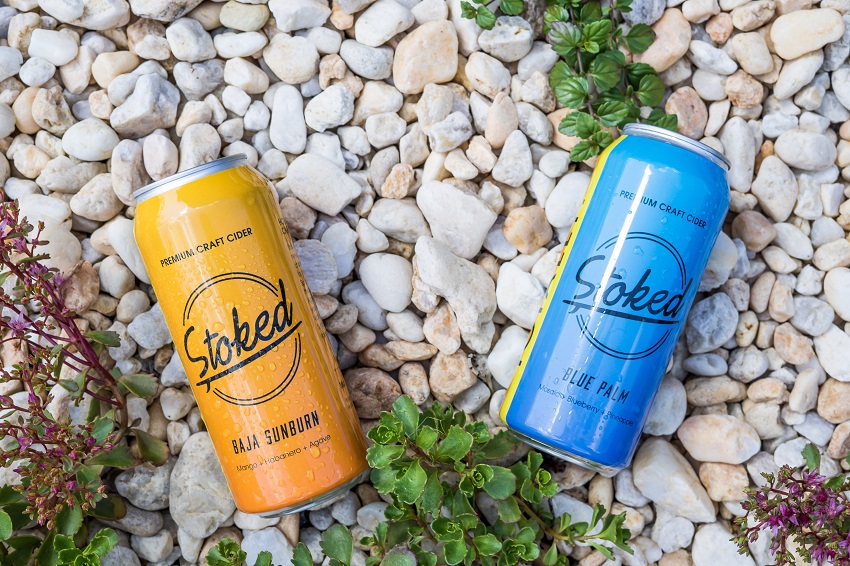 For your fellow cider-lovers in the house, go the extra mile to pick up a few unique and offbeat ciders that they might not have tried before. Maybe it's time to stop into that bottle shop that you've heard good things about, or to pay a visit to the local cidery on the outskirts of town for something a little outside the norm. Seasonal flavors, wild ingredients, foraged apples, garden-fresh herbs and flowers are showing up all over the place in the craft cider world, so why not use your party as a chance to sample some new and exciting stuff?
Go Big, Even Just a Little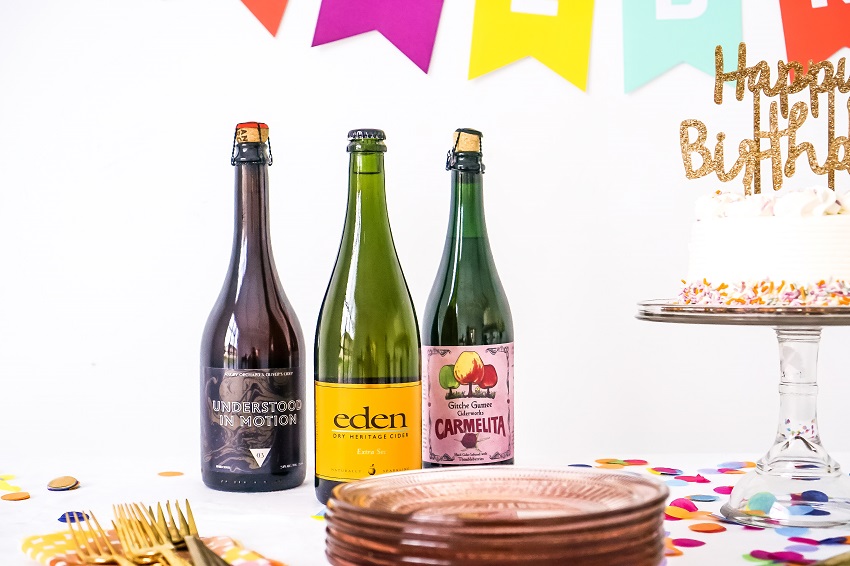 Just like you'd bust out a bottle of sparkling wine for a toast or a little end-of-night cheers-ing, put a few special large-format bottles of cider on ice to share with your friends. It's all too easy to hoard "the good stuff," waiting for some occasion that may never come. That occasion is now! You don't need to pillage your entire cellar, and if your guests truly won't appreciate this level of cider, that's a call for you to make. But, especially if your friends are cider fans or cider-curious, show them how incredibly nuanced and expressive craft ciders can be. Make a thing of it: Pop the cork with a whoop, pour the ciders into champagne flutes or coup glasses, and then savor the moment of something exceptional, experienced with people you love.
Can You Dig It?
But, don't forget to stock up on some cans of session ciders that aren't trying too hard to be anything but thirst-quenching and crowd-pleasing. At the beginning of the party, everyone will want to try cocktails, heirloom ciders and maybe a glass of wine or two (if you choose to provide). But, as the night rages on, it's nice to have some inexpensive, accessible and cold ciders as dance-party fuel. For an extra fun touch, show off your koozie collection by letting guests use them! And, while you're at it, throw some craft sodas and seltzers in the cooler or fridge for non-drinkers and designated drivers. No one wants to just drink tap water at a party!
As always, please imbibe responsibly and remember to #pickcider at your next celebration!