Spring has sprung! We're packing our calendars with picnics, patio hangs, casual hikes and brunch dates. And while it was fun to cozy up all winter with high-ABV ciders and barrel-aged ciders with whiskey vibes, now it's time for lollipop-colored ciders bursting with fruits and herbs! We're talking apples, berries, flowers and more. We're talking juicy, crushable ciders that pair best with sunshine, cut-offs and BFFs. Here are 10 to try!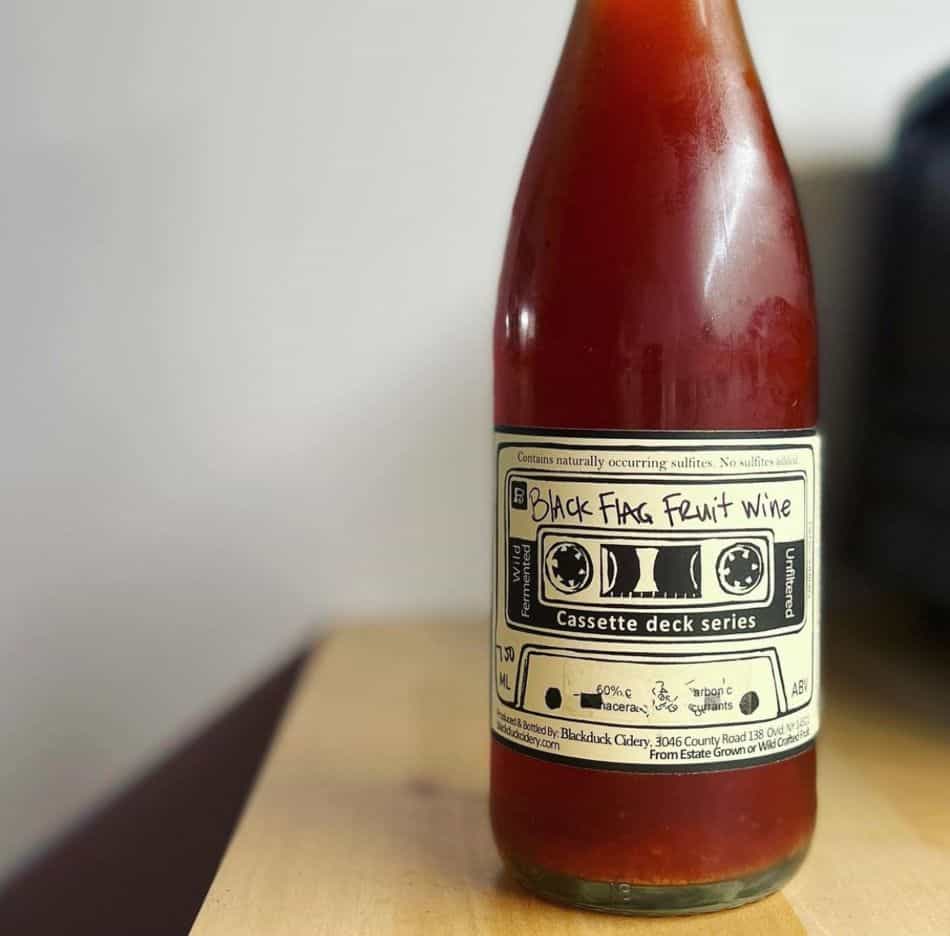 This super-juicy co-ferment from Blackduck Cidery is the beautiful result of the mingling of carefully grown Finger Lakes fruit: orchard-grown apples and estate-grown black currants (the blend breaks down to 90/10). Part of its Cassette Deck series, pop a can or bottle of Black Flag to find very lightly sparkling fruit wine with a tart, earthy, dry finish. The fruit is poppin' but the cider is dry and so refreshing. Shop online or poke around Blackduck's Where to Buy page to find a it out in the world.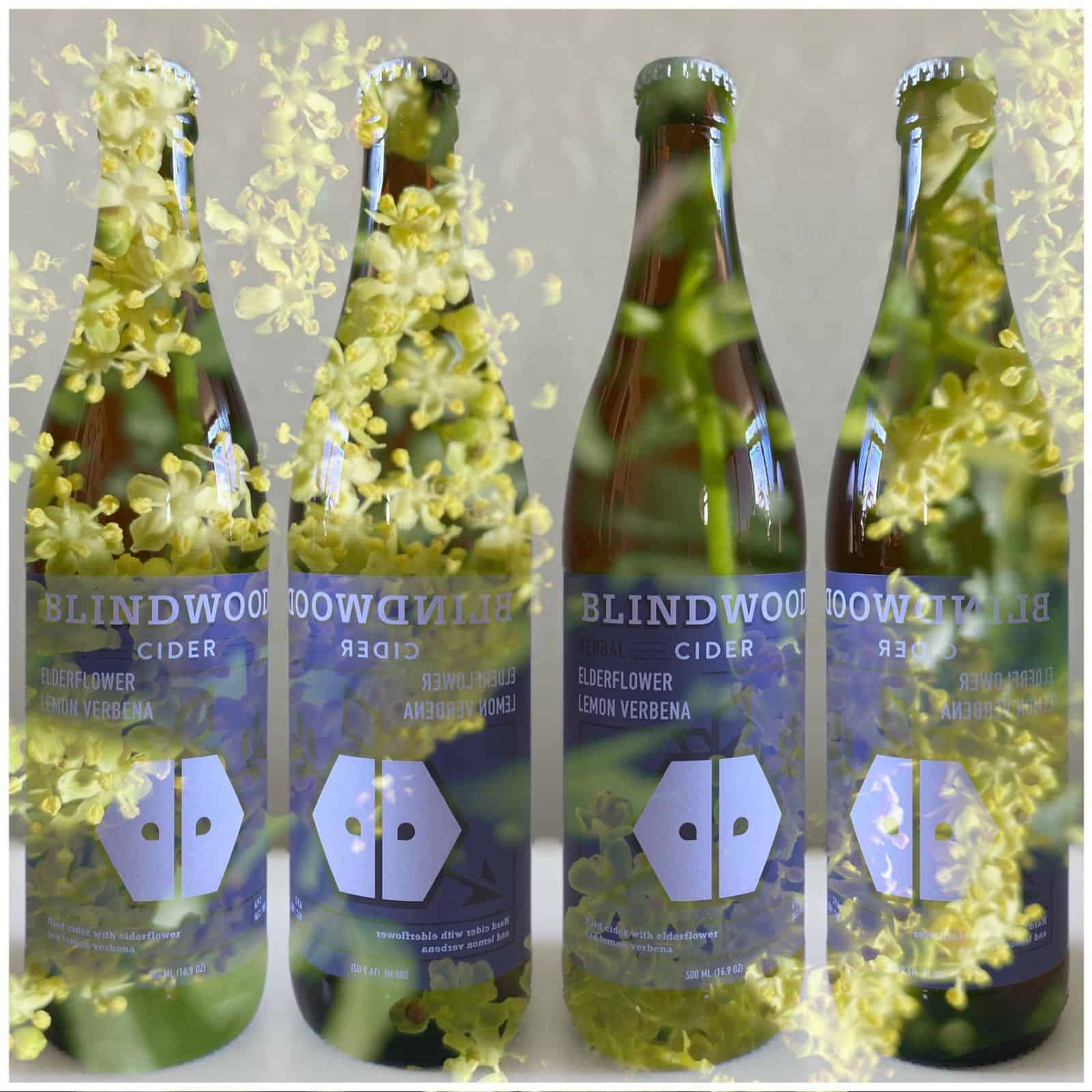 Don't you want to just bury your face in blooming flowers all day (allergies be damned!)? Blindwood Cider's Elderflower Lemon Verbena cider is a garden party in a bottle. Bone dry, with just a touch of perceived sweetness, this herbal cider offers aromas of floral green tea and elderflower, with a burst of palate-cleansing crispness thanks to the lemon verbena. You'll also find flavors of Asian pear and lemon drop candy. If you love an elderflower-champagne cocktail, this cider is serving up the same vibes. Shop online or use Blindwood's cider finder to locate a local retailer (mostly in the Bay Area).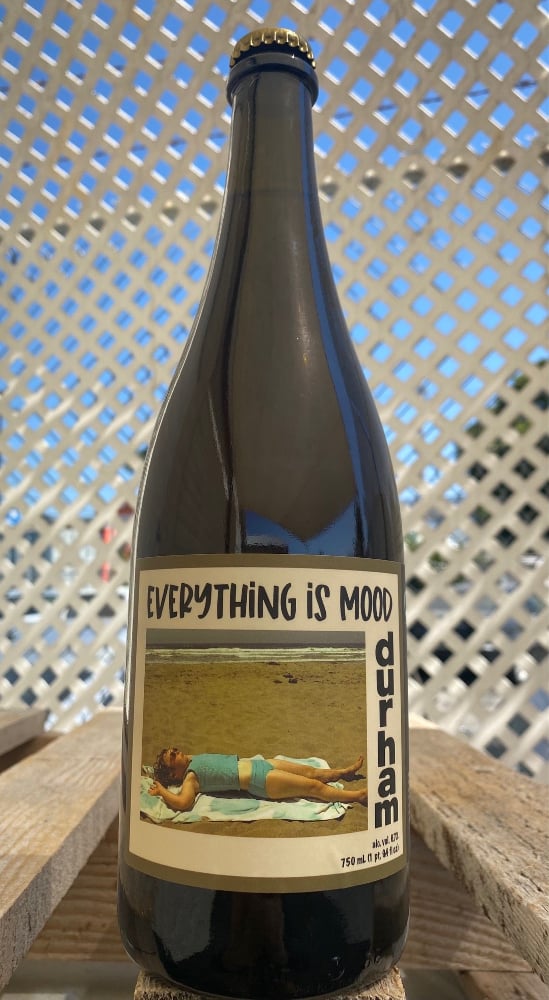 Plums and apples make a truly stellar combination, with the sweet-tart factor off the charts. Everything is Mood (fabulous name alert) pét-nat cider from Durham Cider + Wine Co. brings major zing from golden plums to the juiciness of organic Gravenstein apples from Mendocino County. Natural carbonation keeps the refreshment at 100 … that's pretty much a guaranteed formula for a good mood. Shop online for this and lots of rad experimental ciders.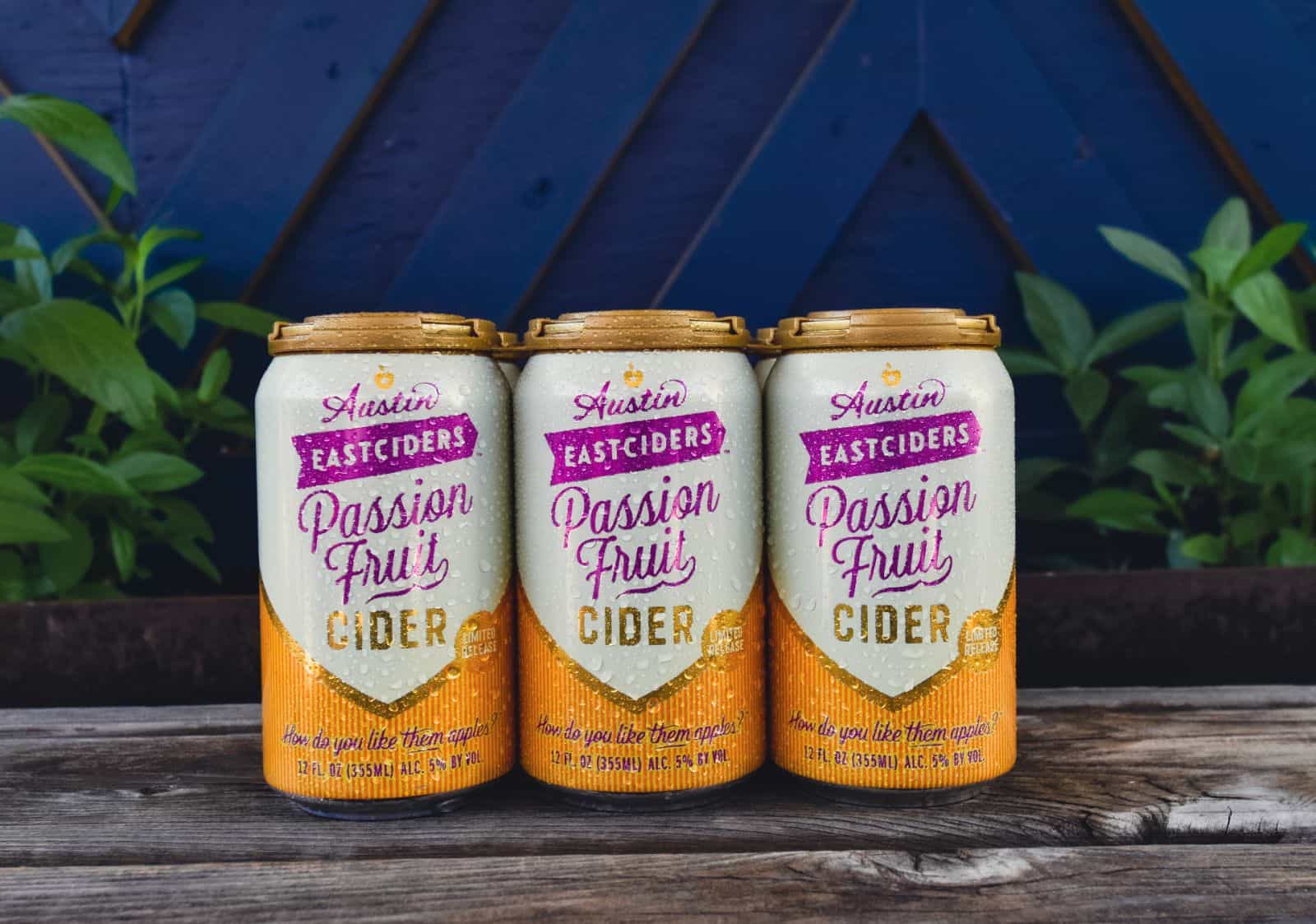 This seasonal flavor from Austin Eastciders brings a major dose of tropical sunshine. Passion Fruit Cider is a fan-favorite limited release that's got a lot going for it: a semi-sweet profile with aromas of passion fruit, oranges, apple and mango, with flavors of tart passion fruit, citrus and grapefruit. Suggested food pairings include Hawaiian barbecue, coconut curry and sorbet. Order online or pop into Austin Eastcider's Barton Springs or Collaboratory Tap Room.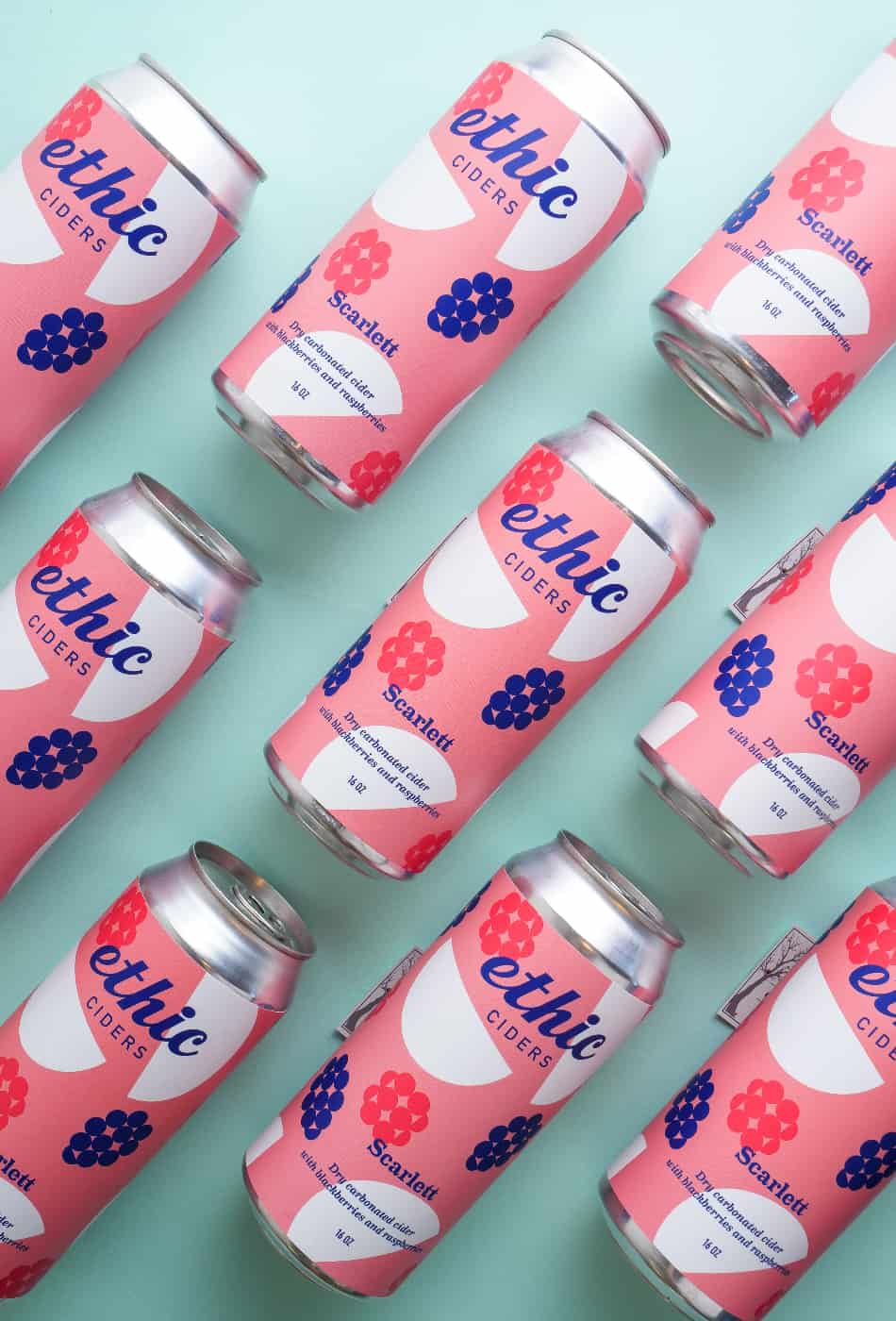 Celebrate berry-picking season with this brambly cider from Ethic Ciders! Scarlett is a seasonal release, with a blend of organic Sonoma County heirloom apples and fresh, local raspberries and blackberries (and no added sugar!). The cider is aromatic, bright and refreshing, with fine bubbles and a really pretty color. Suggested food pairings are Humboldt Blue-Fog Cheese, Hog Island Oysters, cheesecake with berries, and green salads with raspberry vinaigrette. Shop online or use Ethic's Cider Finder.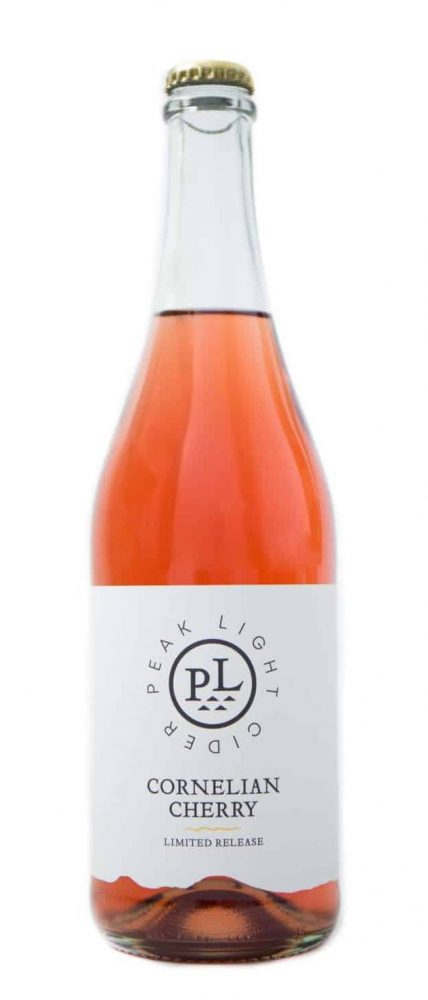 This 2020 limited-release cider from Portland, OR-based Peak Light features whole Cornelian Cherries, which are a sour variety of this stone fruit that comes from Cornelian cherry dogwood trees. This special cider is co-fermented dry with a blend of Peak Light field run cider that's hit with a dosage of cherry and quince to create a complex sweet-tart flavor, with raspberry preserves and black currant on the nose. Pair it with with aged cheeses, dried fruit and shellfish. Sounds like a happy hour plan to us! Shop online or explore Peak Light's Find Us tool. To learn more about Peak Light, check our our Instagram Live Q&A with owners Travis and Jen Lovejoy!
Year after year, rosé cider takes its place as the official drink of spring. There are a bunch of different kinds of ways to make rosé cider, and one way is to blend it with a fruit that lends a pink or red hue. In this pretty, dusty-rosed colored cider from Salt Creek Cider House, heirloom apples, pears and Oregon blackberries and marionberries come together to make a super-fruit concoction. What are marionberries, you ask? Originating in Marion County, Oregon, these berries are cultivars of blackberries, which are tart, juicy, sweet and earthy. Interested? Buy Salt Creek's Ciders online or at its cider house in the Willamette Valley.

Shacksbury is back at it with large-format bottles that make us do a happy dance. Rosa fuses Vermont apples with Nero d'Avola grape skins from California natural winemaker Martha Stoumen. Is this crimson beauty a cider? A fruit wine? Sipping on its lively, fresh fruit flavors and soft spontaneous bubbles, you realize that categories sort of cease to matter. Buy online or at select retailers.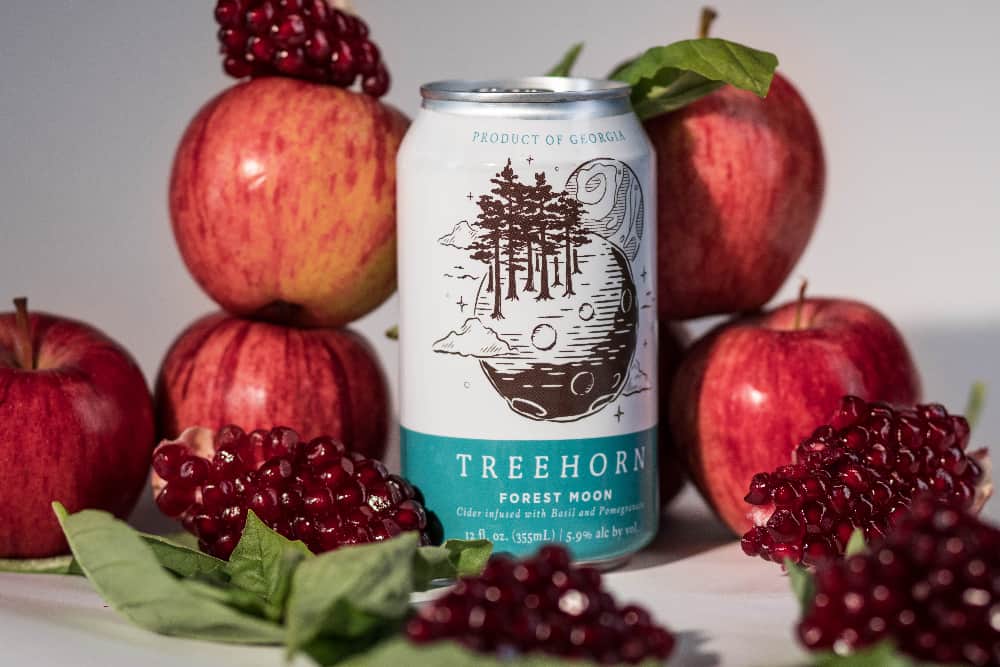 Fragrant, herbal and fruit, Treehorn Cider's Forest Moon is a basil, pomegranate and apple cider that is bursting with juicy flavor. Fresh, peppery herbal notes perfectly complement the complex depth of pomegranate and bright apple. With a rounded acidity and very light sweetness, try Forest Moon on its own or in a spritzy cocktail! Buy online for local pick-up or stop by its tasting room in Marietta, Georgia.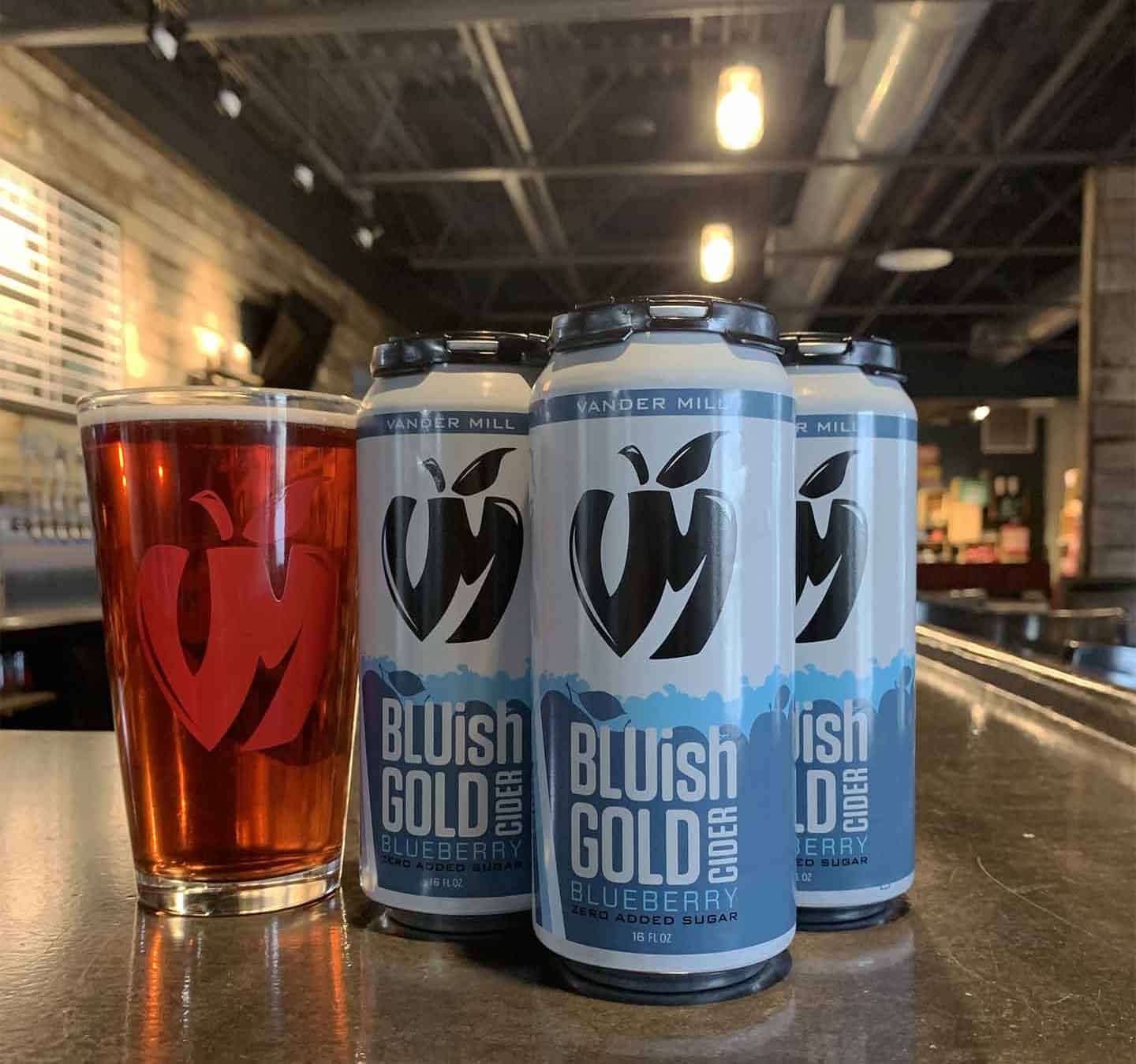 Blueberries are kind of a big deal in Michigan — in fact, Michigan is the leading blueberry producing state in the US, with a production of over 100 million pounds every year during harvest season! Grand Rapids-based Vander Mill celebrates this local rockstar fruit with BLUish Gold, a cider that marries Michigan blueberries and apples, for a luscious spring sipper with fruit-forward flavor and tart acidity. You can order Vander Mill's ciders online, use its cider finder or shop for ciders at its tap room and restaurant.
Which ciders are you reaching for this year as you embrace the glory of spring? Let us know!
Black Flag photo: Emily Kovach
All other photos: Courtesy of the respective cideries