Gift it Up: The 2019 Cider Culture Gift Guide
Gift-giving season is upon us! If you are an adult human, you probably have to get a bunch of gifts for friends and family, and sometimes that can feel overwhelming. It's kind of a bummer, isn't it? The act of giving a gift should make both parties feel "warm and fuzzy," but the endeavor of shopping for all those gifts often ends up resembling a chore instead of a pleasure.
Shopping is a lot more fun when you're actually admiring the items you're perusing, enjoying a little jolt of that feeling of, "Hmm, should I just keep this for myself?" We've found some amazing gift ideas for cider fans and the people they love, which, hopefully, provide a bit of relief from the grind of going to the mall and the deep pit of online consumerism.
For the Cider-Curious
Even if you've never tasted cider, you can appreciate Nine Pine Cider's lovely candle collaboration with Troy, NY's Collar City Candle. Like all of Collar City's wares, these beautiful candles are handcrafted using traditional methods and best-quality ingredients, like organic essential oils, high-grade phthalate-free fragrance oils, and lead-free wicks. There are 10 fragrances inspired by Nine Pin's ciders, from classic apple-y signature to Peach Tea to Cidre Rosé to limited-edition Vanilla Chai. Pick up an extra one for yourself! $16
Open up a new cider fan's eyes to the magical possibilities of fermented apples with the Core Can Sampler from Shacksbury in Vermont. Each shipment comes with three 4-packs of cans: Rosé (fruity and refreshing), Dry (tart and crisp) and Arlo (funky and inspiring). $50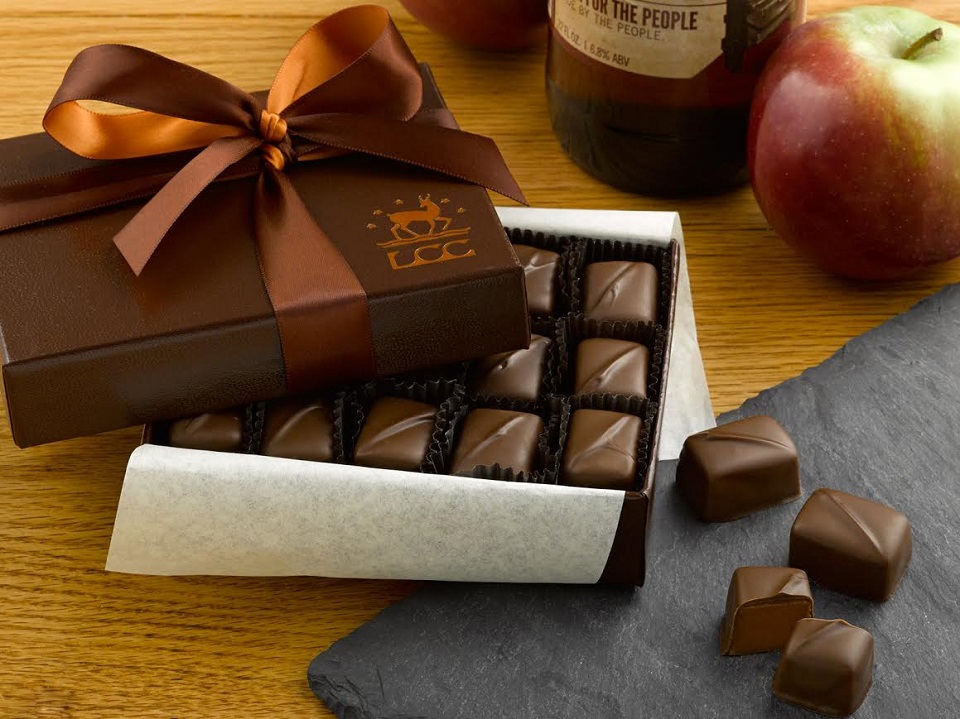 Cider, chocolate and caramel are a match made in heaven. Check out Lake Champlain Chocolate's Milk Chocolate Apple Cider Caramels, made in-house twice a year, in partnership with two other Vermont culinary companies: Citizen Cider and Happy Valley Orchard. This hard cider, apple-infused caramel starts with apple syrup boiling down from apple pressings, which is then blended with slow-cooked caramel and hard cider. Then, the whole delicious thing is coated in 34% milk chocolate. A box of 15 just might not be enough! $45
We love how Austin Eastciders refuses to take life too seriously, and its excellent lineup of merch certainly follows suit! Hook up the sibling or pal in your life who's always ready for adventure with a cheery watermelon fanny pack from Austin Eastciders. The 90s-inspired vibe is right on trend, with the company's old-school-style logo front and center. $18
For the Cider Fan
You know that friend who's always mixing up mind-blowing cider cocktails? A bottle of Tamworth Distilling's Chocura Cider Rye is an amazingly special touch for their home-bar cart. This two-year-old rye whiskey is mixed with fresh-pressed New Hampshire apple cider, then it's given a rest in rye barrels. The spiciness of rye and the sweet fruitiness of apples are a perfect pair, and the resulting whiskey is warm and earthy with cherry aromas and hints of grassy rye, cinnamon and caramel-covered apple on the palate. Find it in Tamworth's tasting room in New Hampshire, or in any of these locations. Various prices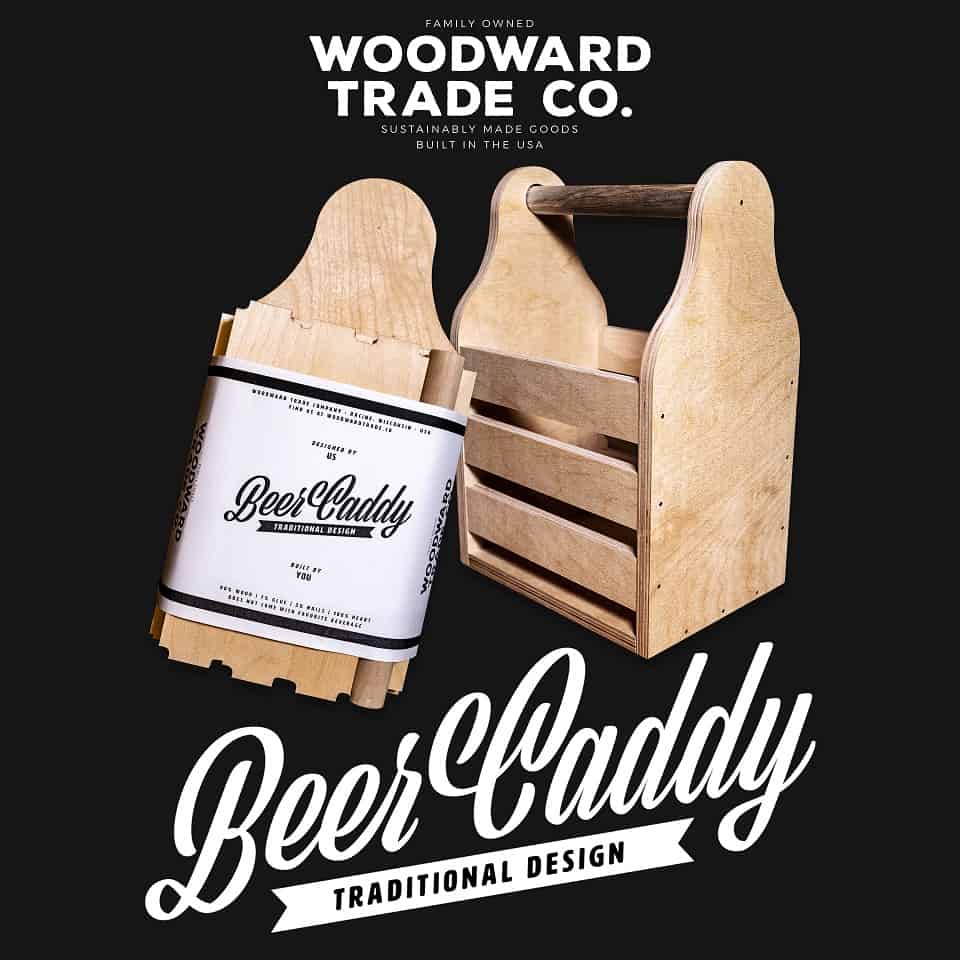 Woodward Trade Co's Build Your Own Caddy was originally designed to tote around six-packs of beer, but guess what? It will work perfectly for cans of cider, too! This Wisconsin-based company compiles a kit with sturdy baltic birch ply and a smart design that makes the finished caddy attractive and durable. The kit comes with the wood components, a wooden dowel handle, a pack of finishing nails and 150 and 220 grit sandpaper. The giftee gets the pleasure of an entry-level DIY project, and then an awesome way to tote around cider all year long! $19.95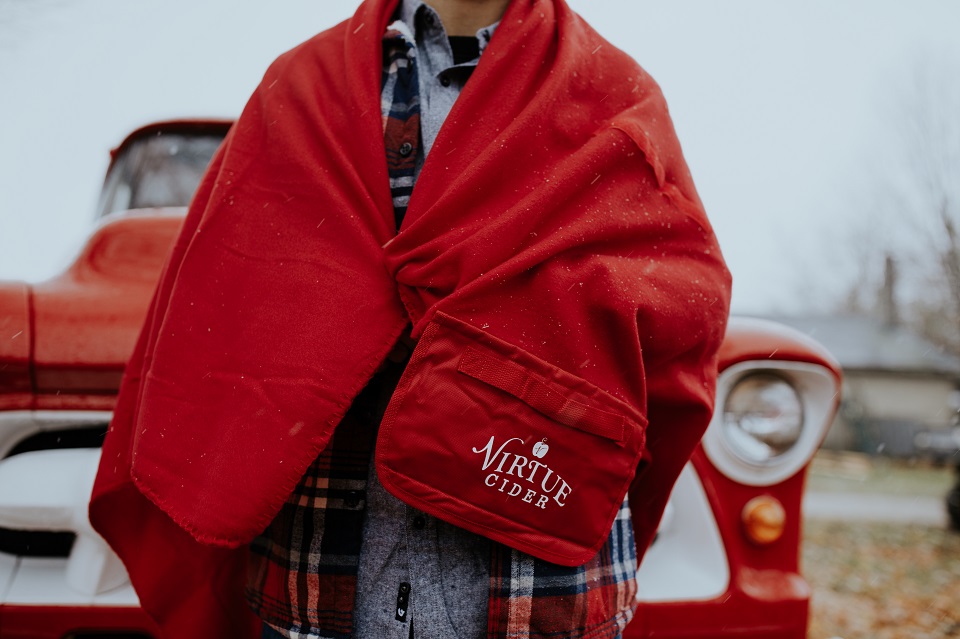 Virtue Cider is killing it with the merch game this year (seriously, check out all of the rad stuff in its online shop), but we're especially coveting this soft apple red fleece blanket. Not to, like, completely generalize, but cider people are the sorts to brave a cold night for the life-affirming experience of drinking around a firepit, right? Make the experience even cozier with Virtue's blanket, which rolls up into a tidy little bundle when it's time to go inside. $15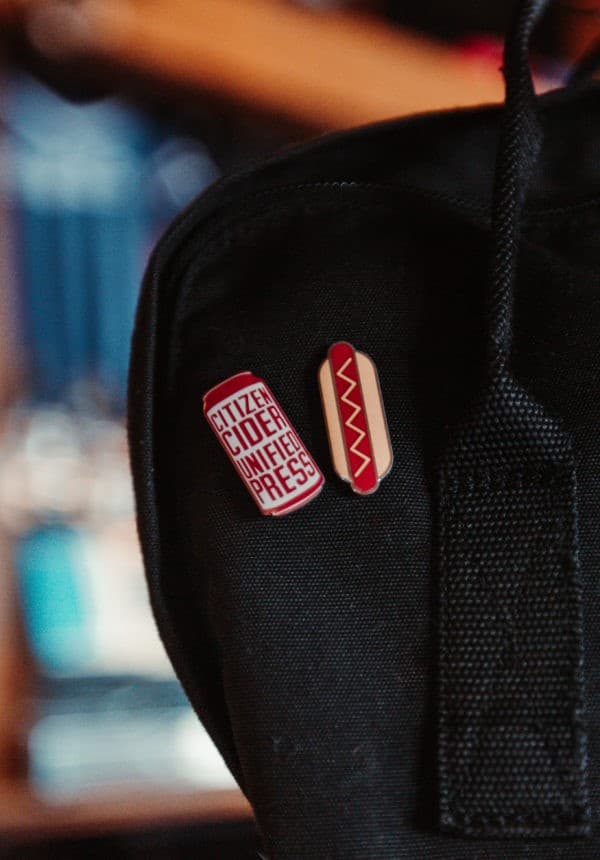 The cute enamel pins from Citizen Cider are a shout out to the popular Thursday "Hot Dog and a Can" nights at the cidery's tasting room in Burlington. Whether the friend you're shopping for is a local regular, or they're just building an epic pin collection on their jean jacket, these pins are excellent stocking stuffers! $8
For the Cider Aficionado
The 2020 Women of Cider Calendar, produced by Michelle Pagano (@thebrewbabe and Assistant Cider Maker at Descendant Cider Co.), celebrates women from across the cider industry from various brands and sectors. A portion of proceeds from the sale of each calendar will be donated to the Oral Cancer Foundation. Don't worry, this isn't a weird or sleazy pin-up calendar. The folks featured in the calendar, such as Sara Sherrer and Sae Kenney of Graft Cider and Girl with a Cider Review, are photographed respectfully just being their awesome selves. $20
Brooklyn Brew Shop makes DIY cider making projects a snap — its hard cider making kit has long been one of our favorite forays into the wild world of homemade cider. Now, this craft company has come out with something even better: the Hard Cider Fan Gift Set. This set has everything a budding cider maker needs to take their skills to the next level: the hard cider kit, a funnel, a mini auto-siphon, a capper set and a set of bottles. If you're lucky, you just might get one of those bottles — filled with tasty cider, of course — in your stocking next year! $99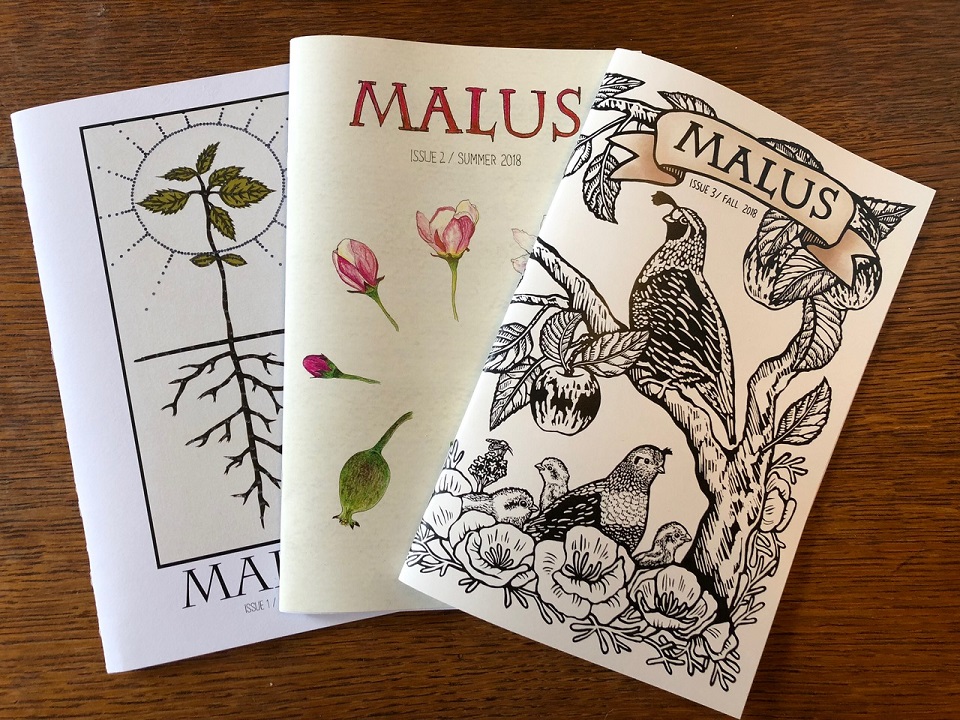 Malus is a quarterly print 'zine that debuted in April 2018. It provides an intelligent, deep-dive into cider from innovators in the craft. This publication is really for the intense cider lover; as Malus puts it on its website, "It will be by and for small-scale cider makers, orchardists, and cider evangelists—the devotees and true believers." A new issue comes out each season, replete with poems, essays, criticism and art. $30-$40
https://www.instagram.com/p/B5d1jv7n8Lv/?utm_source=ig_web_copy_link
For the cider-lover who loves to try new things, pick up a slender, wax-topped bottle of 2 Towns Ciderhouse Marissimo, a barrel-aged apple-blackberry wine made with Marion blackberries and Pacific Northwest apples. This luscious 19% ABV beauty is made with ripe apples sweated at cool temperatures. The apples are then pressed and fermented with local marionberries, then aged with apple eau de vie. The liquid is matured in French oak barrels for a year, for a strong sip bursting with dark berry character and complex notes of oak spice. Find it at 2 Town's tap room in Corvallis, Oregon, or at select locations in the Pacific Northwest. Various prices
If you're on the East Coast, looking for something equally as alluring and unique, try Ironbound Hard Cider's limited-edition dessert cider, Holiday 2019. This 18.5% ABV spicy and sweet beauty is made from local apples and foraged spicebush, an aromatic shrub native to the area. The slender, hand-signed bottles are sealed in wax, giving them a very special look. Holiday 2019 is only available at Ironbound's tasting room in Asbury, New Jersey. $25
Many hardcore cider fans make a point of traveling to cideries across their region (or even the country) to taste what orchardists and cider makers in other areas are up to. A growler fill of a cider that can't be found at home is the ultimate souvenir, but the heavy brown glass growlers can be cumbersome and often don't keep liquids fresh for very long. The 64-ounce vacuum insulated growlers from MiiR are the ultimate upgrade, with a locking buckle lid, comfortable handle and a medical-grade stainless steel interior that won't absorb flavors. Its Thermo 3D ™ Double Wall Vacuum Insulation Technology keeps cider cold for a full 24 hours, even without refrigeration. Want one to show off your craft-cider pride? Seattle Cider Co. has its own branded version. $59
See? That wasn't so bad. Happy gifting, cider friends!
Lake Hopper poster: Citizen Cider
Apple cider caramels photo: Lake Champlain Chocolates
Malus photo: Malus
Build Your Own Caddy image: Woodward Trading Co.
Tubes photo: Austin Eastciders