There's a trio of fresh and slightly unexpected flavors that we've seen popping up in ciders lately: yuzu, ginger and lemongrass. Each of these are unique ingredients in their own rights, and together, they speak to flavors found in different Asian cuisines.
Yuzu is a citrus fruit closely associated with Japanese food, but it's actually grown across the world, in countries including China, Korea, Spain, France, Italy and Australia. It's beloved for its wickedly sour flavor, which tastes sort of like a blend of lemon, lime and grapefruit juices. We commonly see these citrus fruits making appearances in cider, and it totally makes sense why cider makers are playing with yuzu as a slightly more esoteric addition.
Lemongrass, which is indeed part of the grass botanical family, is beloved in a number of cultures for its bright, aromatic, slightly vegetal flavor. You'll find it used in Thai, Vietnamese, Filipino, Cambodian and Indonesia cuisines, among others! In ciders, it lends an herbal, sorta "green" flavor that plays well with the crisp profile of fermented apple juice.
Ginger root needs no introduction. This piquant, zesty rhizome can be found in many a kitchen, and is used in cooking, tea, pastry and beverages! It's been a favored flavor in craft ciders for awhile now, and it seems like we're seeing it out and about, now more than ever.
Curious about ciders starring yuzu, lemongrass and ginger? Here are a cool dozen to try: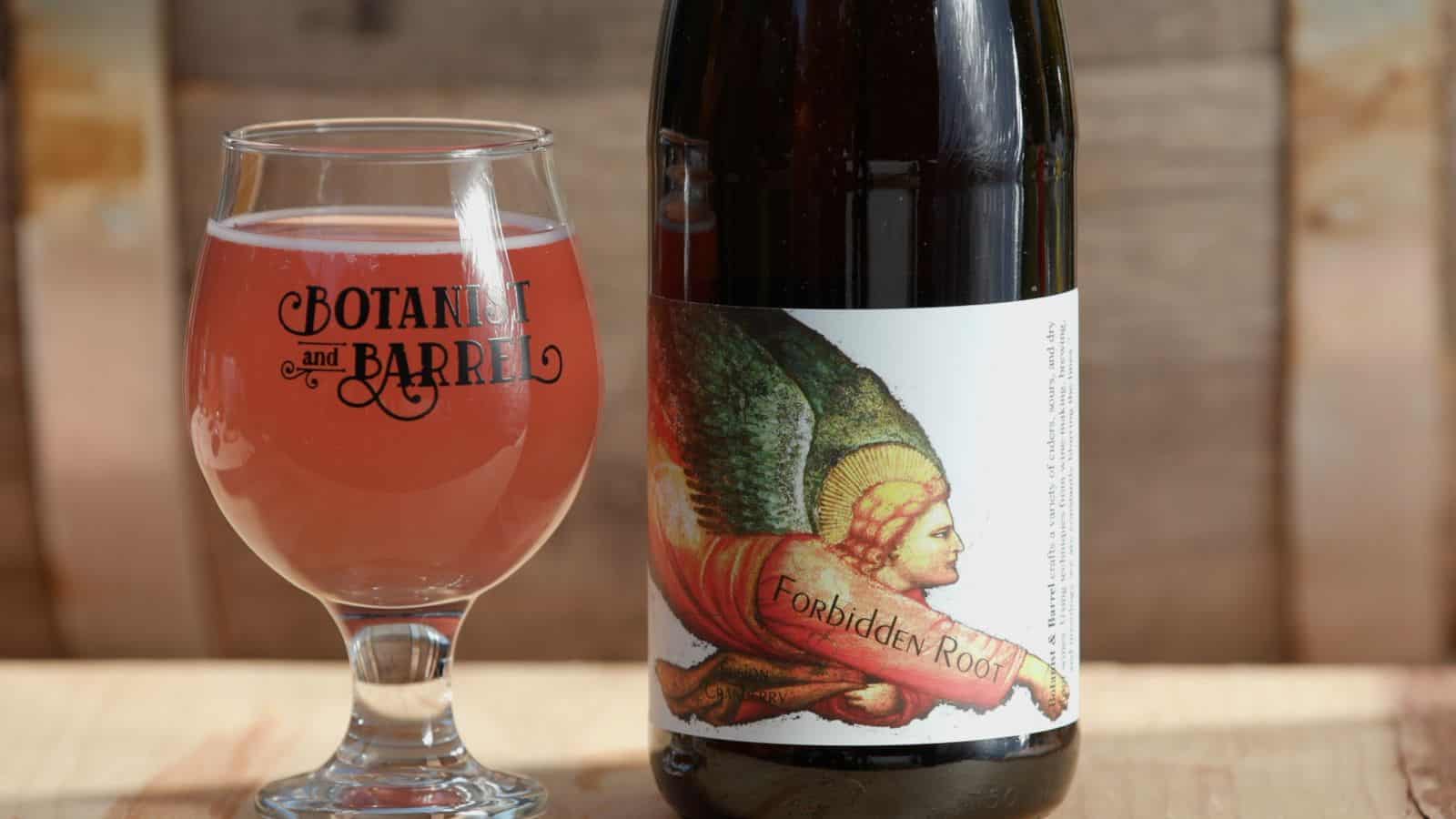 These North Carolina-based natty cidermakers are known for making pét-nat ciders with experimental flair. Forbidden Root is a cider from Botanist and Barrel that takes a walk on the spicy side. Whole blackberries from Rhodes Berry Farm in Henderson County, NC are co-fermented with local apples. This juicy concoction is then infused with peeled and shredded organic baby ginger and white turmeric from Nourishing Acres. Shop online here!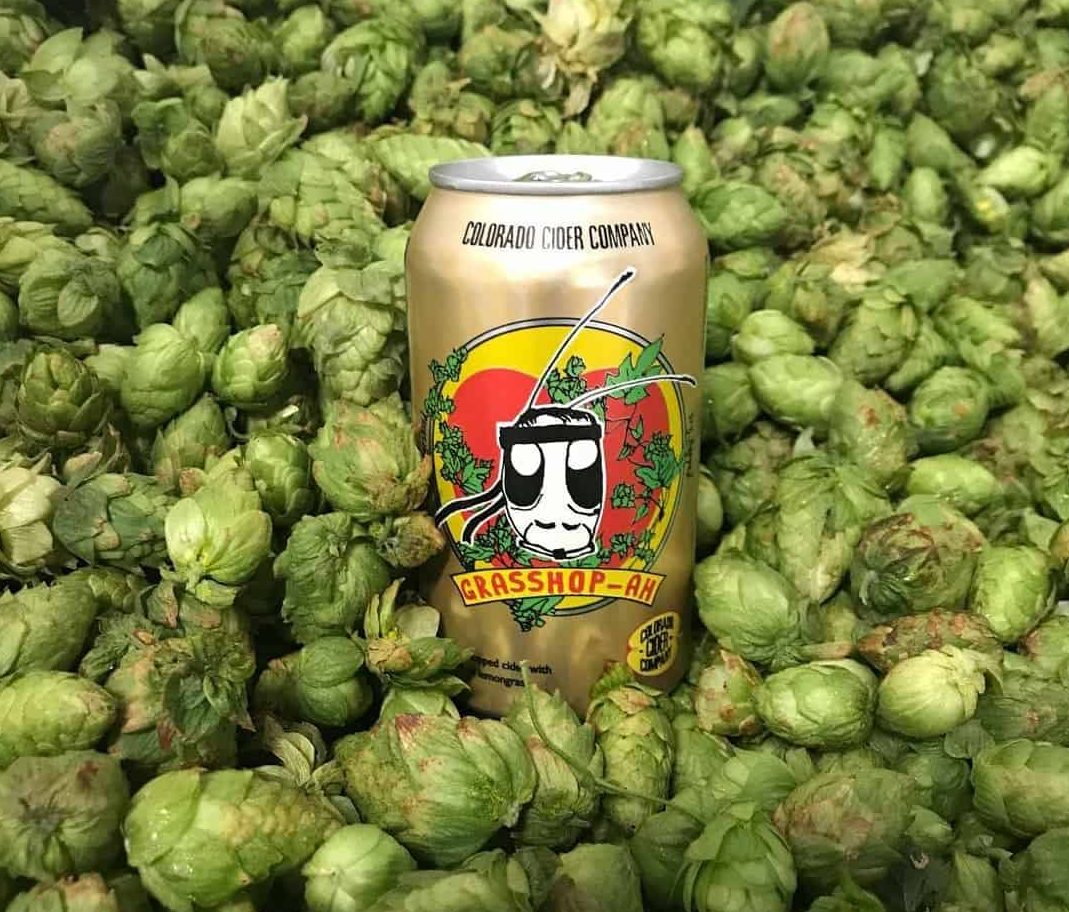 Both known for their herbal qualities, it makes total sense to pair lemongrass and hops! Colorado Cider Co.'s Grasshop-ah does just that! Part of the brand's Botanical Series, this cider marries its flagship Glider cider with lemongrass and hops for big aromas of lemon zest and bright tropical fruits. A late addition of dry hops and a dash of sweetness balance and make this unique cider a great one to lure your beer-loving friends to the cider side. Shop online here.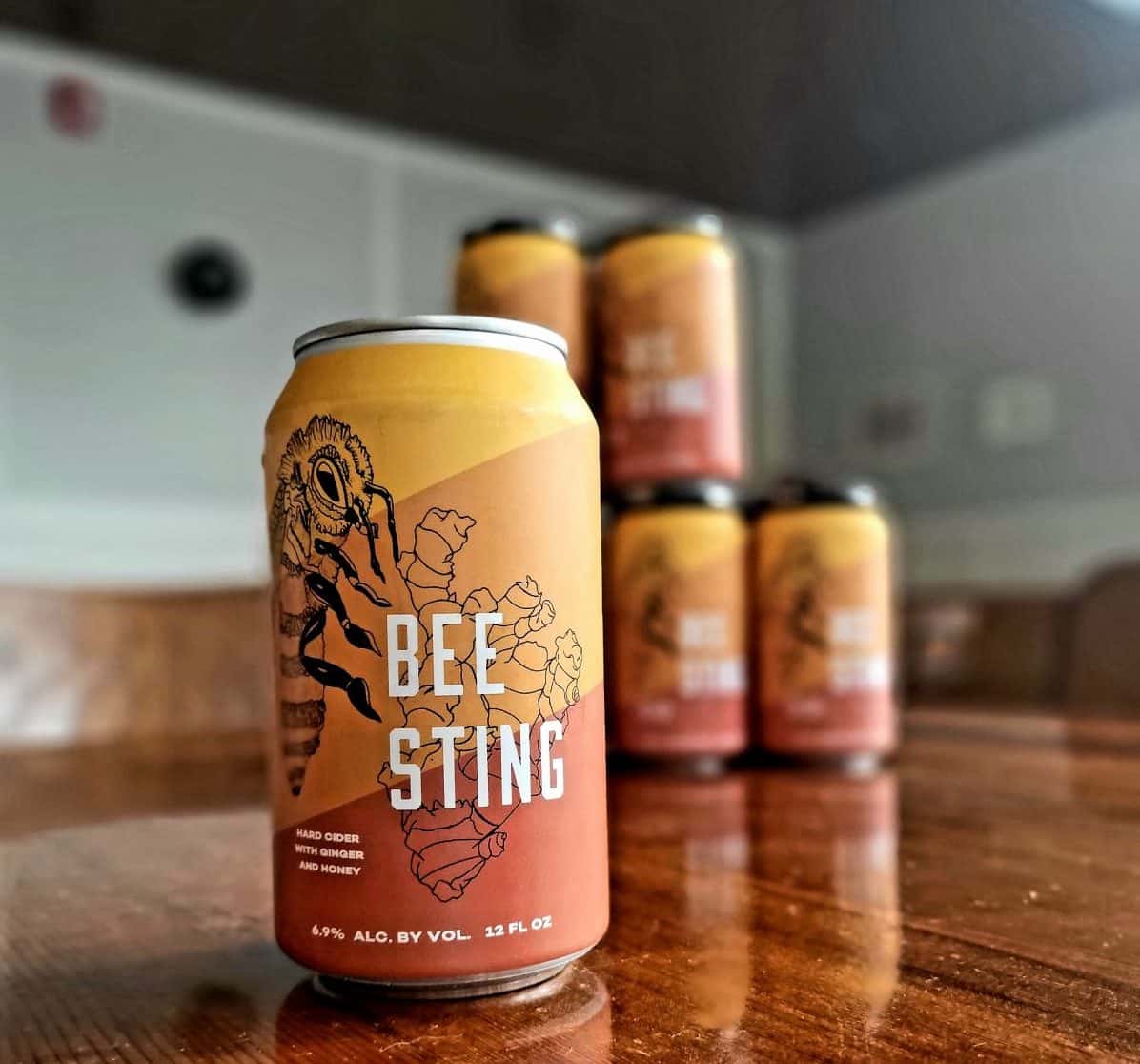 This urban cidery in Philly makes dry, crisp, balanced ciders with a seasonal blend of Pennsylvania fruit. Bee Sting is its ginger-honey cider, made with fresh ginger and local alfalfa honey added post-fermentation. A touch sweet, a touch spicy, it's a fun one to crush alongside Sichuan food or with buffalo wings. You can buy this Hale & True offering online or at its taproom (and if you're in town, check out our Philadelphia cider travel guide)!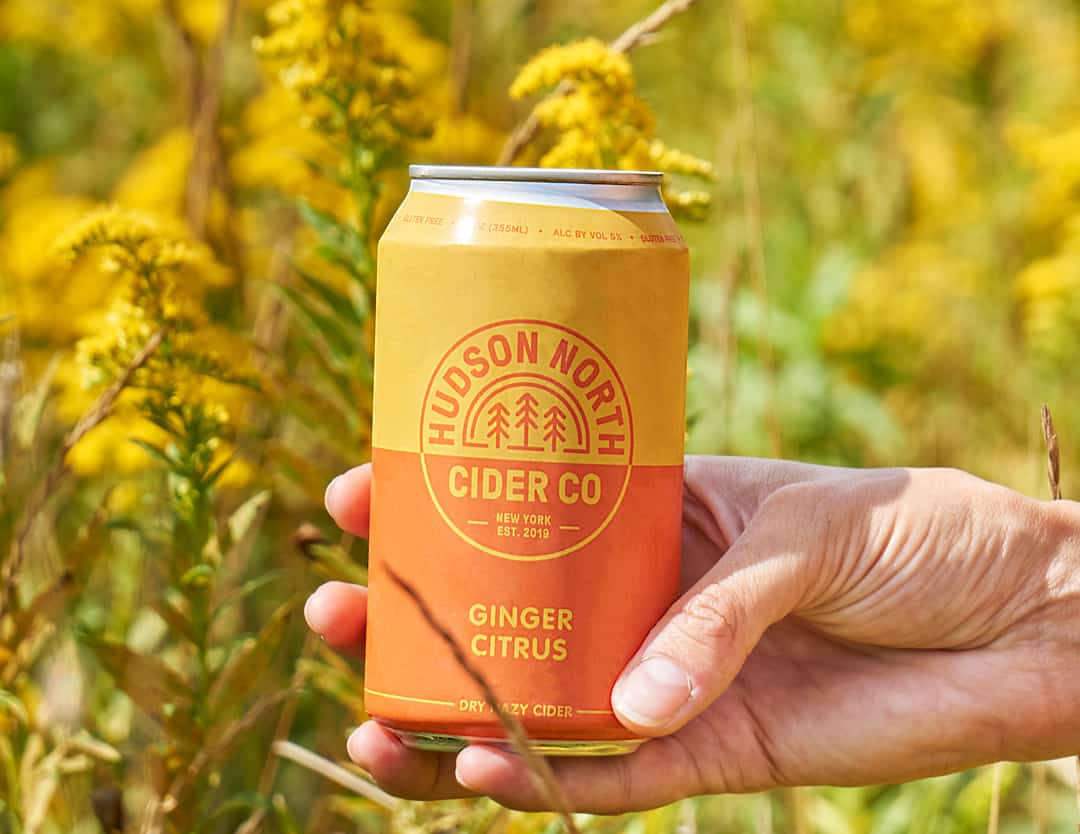 This seasonal release from Hudson North Cider Co. is positively bursting with notes of freshly squeezed grapefruit and orange citrus, with just a touch of zingy ginger. It's hazy, dry and crushable. Shop online here.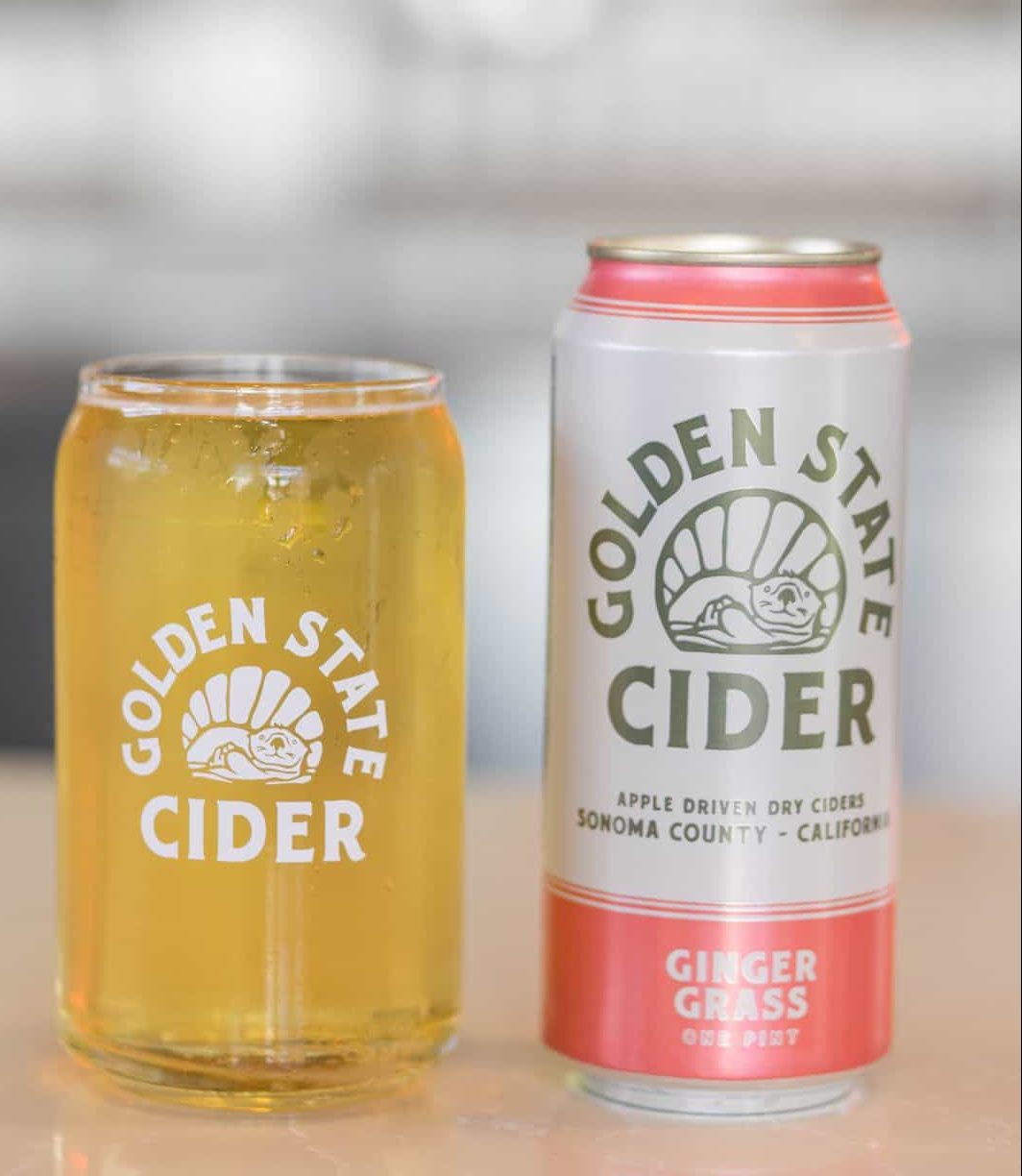 Want an extra dose of refreshment? Try Gingergrass from Golden State Cider, which combines the lovely qualities of both ginger root and lemongrass. Crack a can to unleash vibrant aromatics, zesty flavors and a well-rounded finish. Pairing suggestions include sushi, ramen and green papaya salad. Shop online here.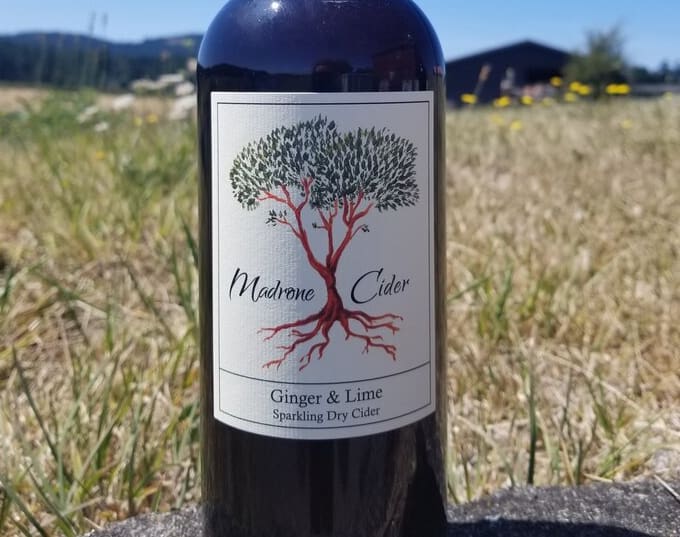 The Ginger & Lime pét-nat cider from this Washington-based winery dials in strong, gorgeous flavors by co-fermenting whole ginger root, limes and Washington Honeycrisp apples in stainless steel tanks for 30 days. The result is a cider bursting with bright acidity and shimmering flavors. It's also truly a small batch release, with only 47 cases produced this year. Shop online here, or find it as part of the Northwest Cider Club's Summer 2022 Elevated Box.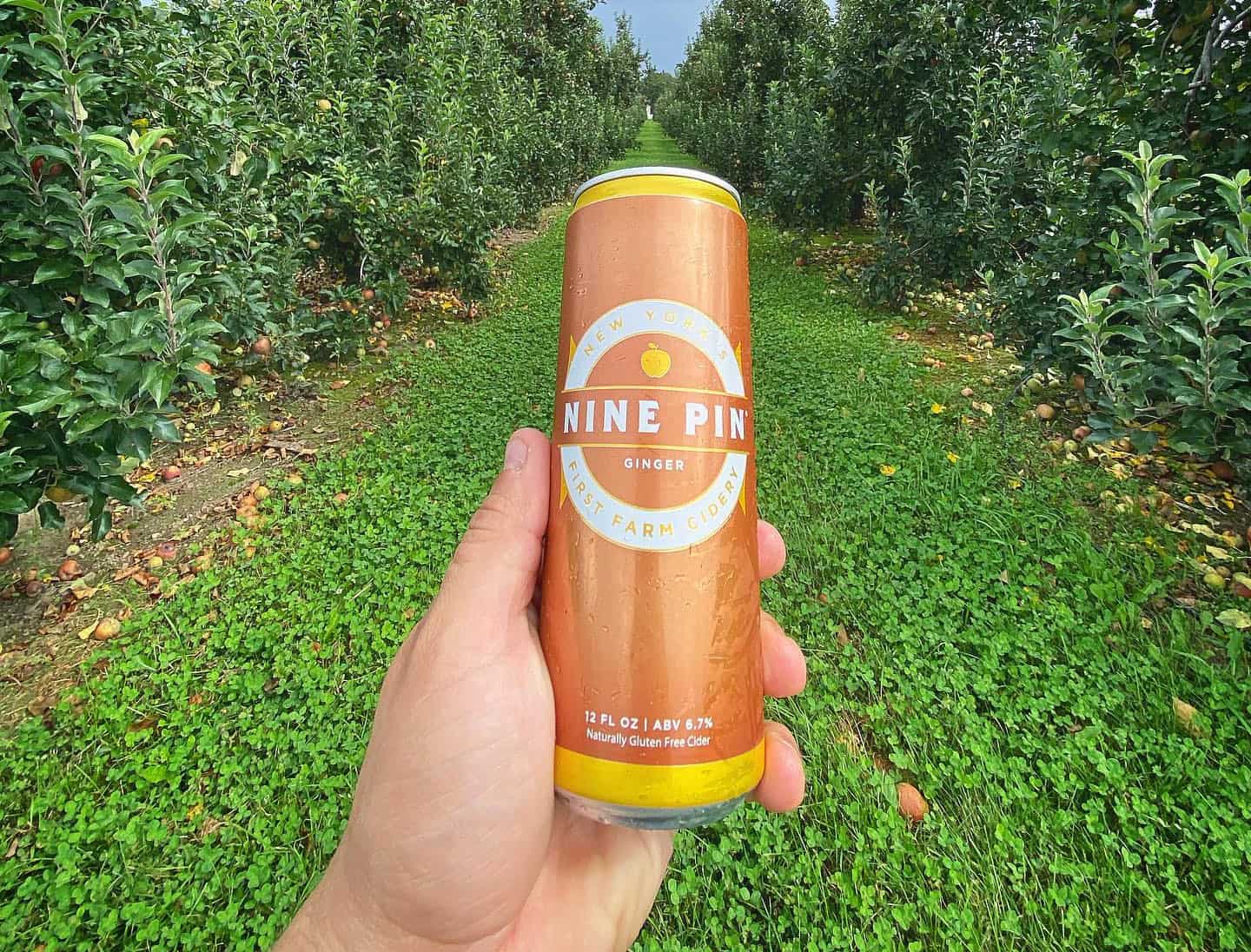 Spicy and balanced, the ginger cider from Nine Pin is one of the first instances of this ingredient match-up that we remember seeing way back when. It's a blend of dessert apples from Samascott Orchards that's generously infused with ginger and orange peel. Shop online here.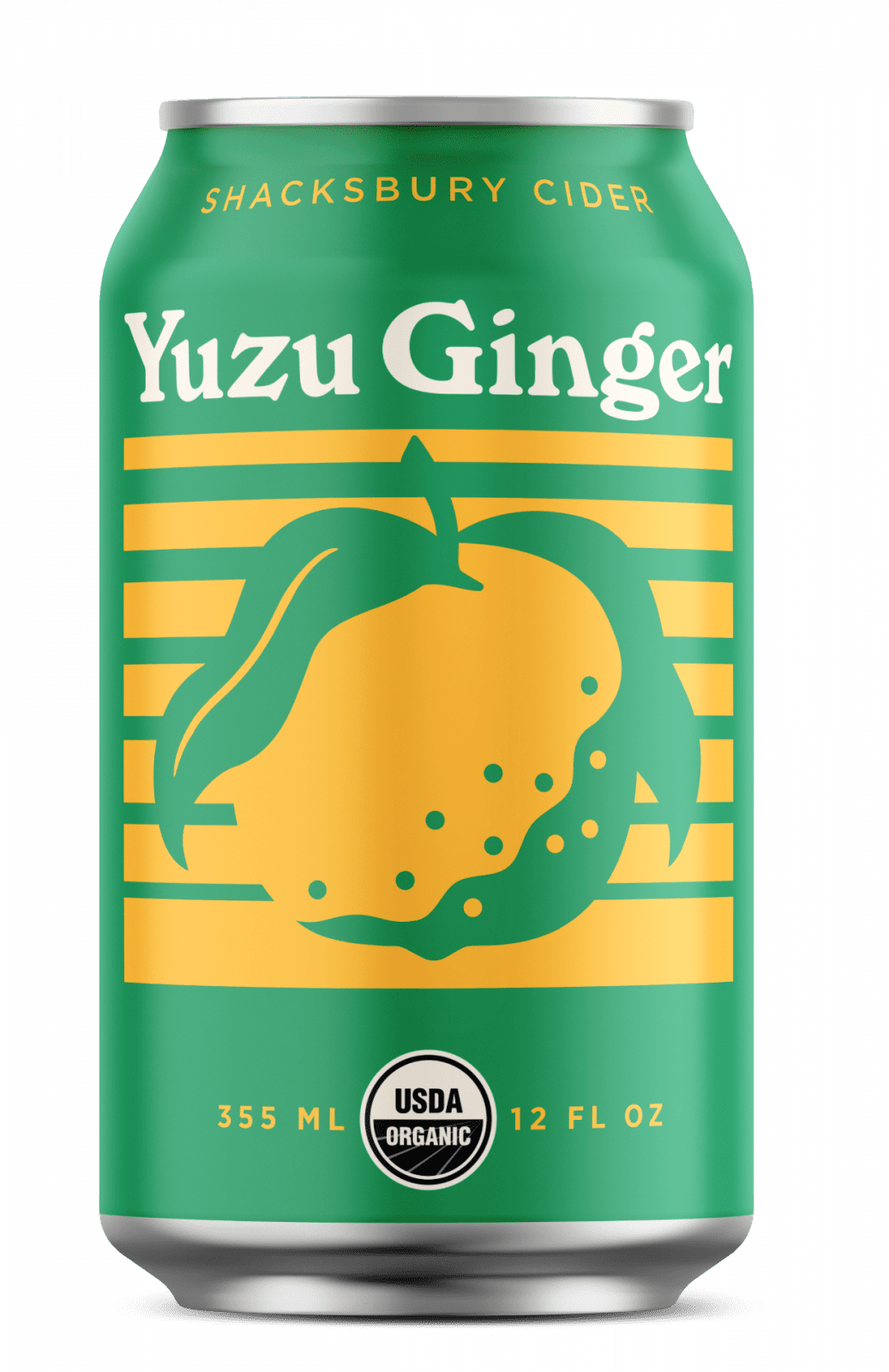 Part of Shacksbury's new organic line of ciders, this crispy boi is an adventurous blend of cider, yuzu and ginger. It's fresh! It's zesty! A tiny hint of wild honey smoothes out and unites the apple, yuzu and ginger flavors for a balanced, enjoyable sipper. Shop online here.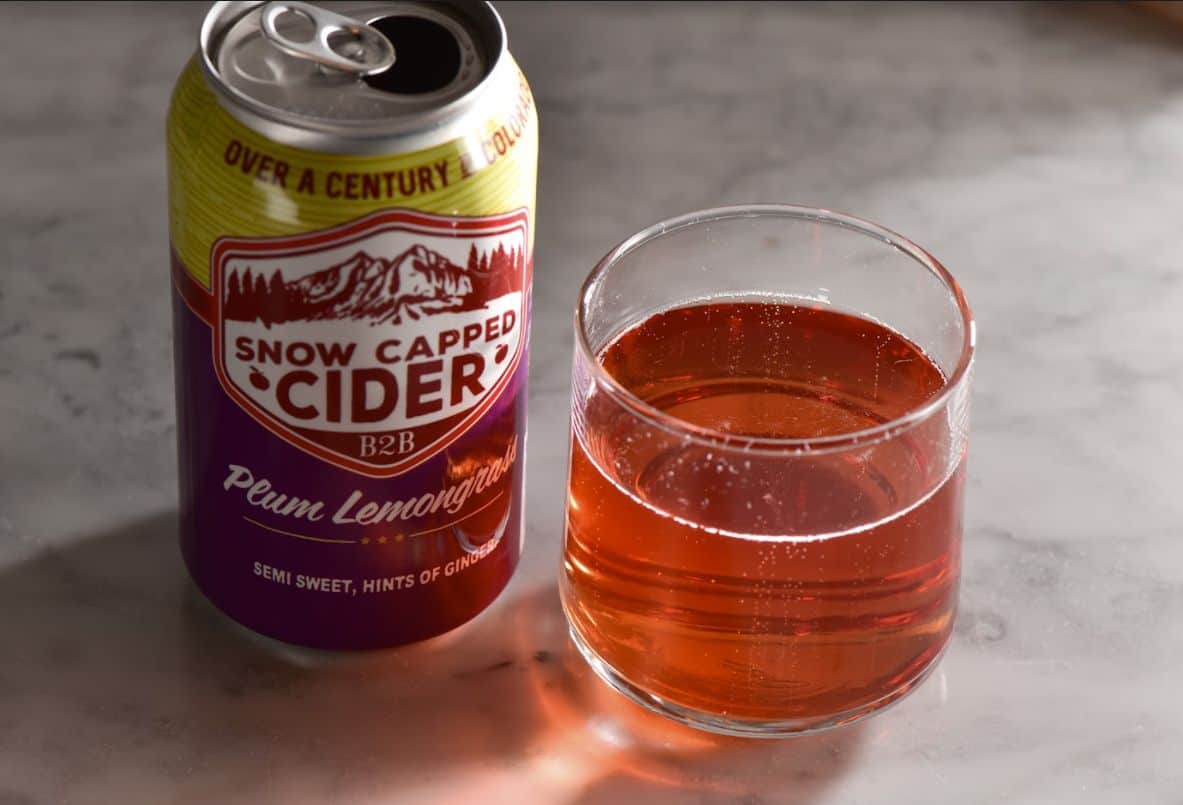 This easy-drinking, unique cider recently won a Double Platinum Medal in the Stone Fruit category in the CiderCraft's 5th Annual Cider Awards. That's quite a showing! Semi-sweet and smooth as can be, Snow Capped Cider's Plum Lemongrass is a blend of Jonathan apples with juicy plums, lemongrass and hints of ginger. Shop online here.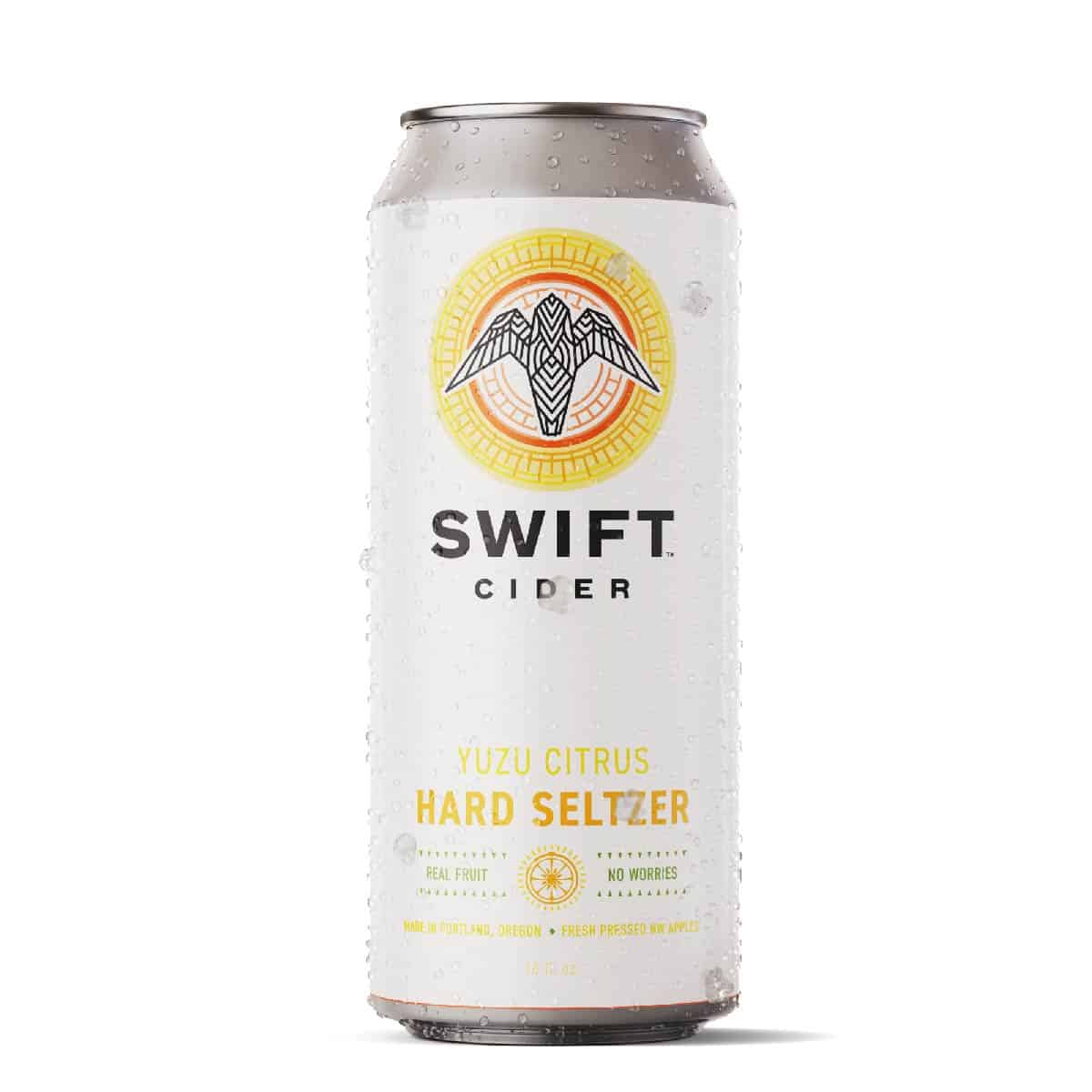 Technically this is a cider-based seltzer (a category that just won't quit) from Swift Cider, but we thought it was worth including since it's such a fun yuzu flavor! It's also made with real fruit, including an apple wine base, and it's fermented in small batches for some crafty vibes. The tart and aromatic characteristics of yuzu are paired up with real lemon and lime juice for a bevvie best enjoyed on a hot and humid day. Shop online here.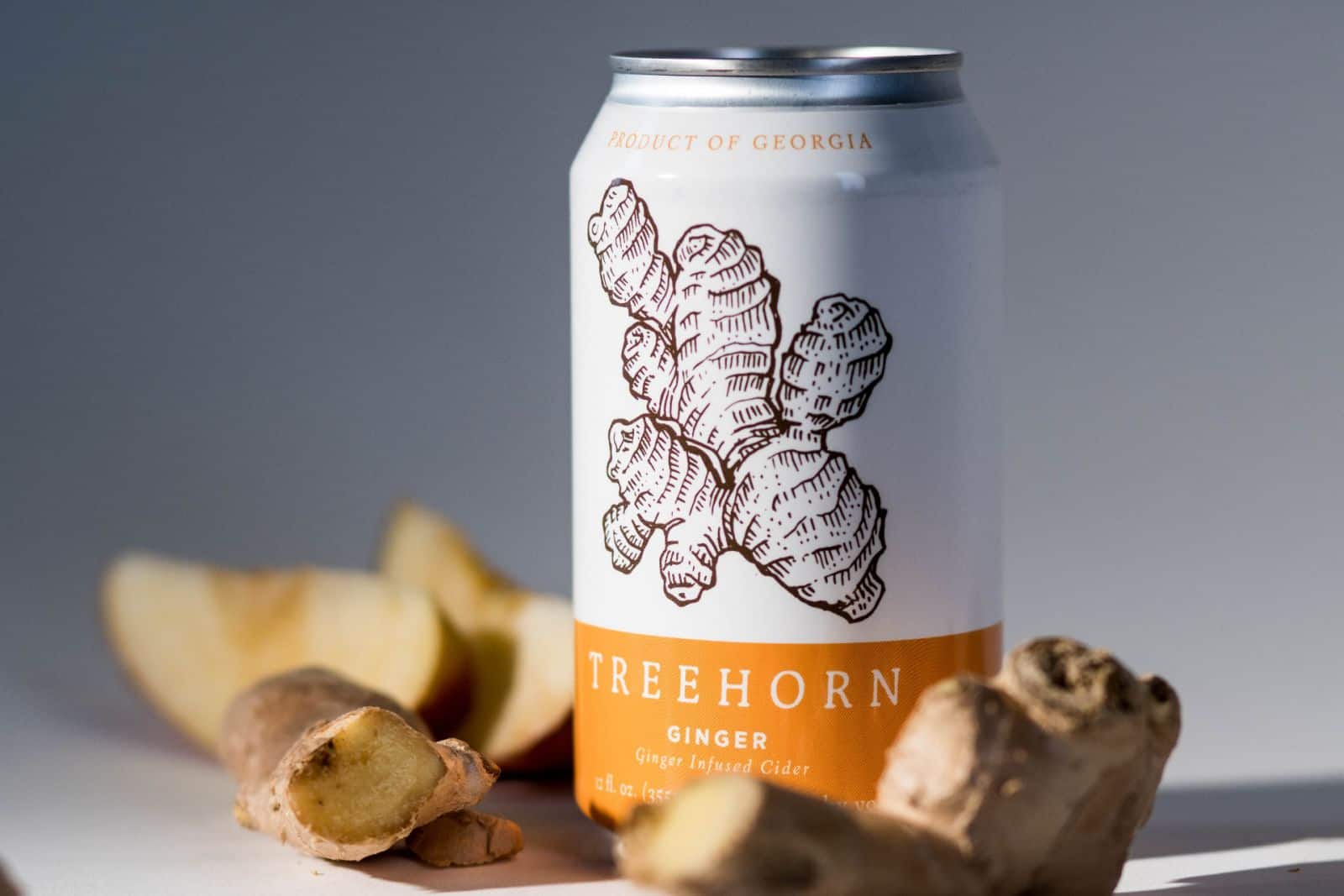 Treehorn Cider's Ginger melds apples and ginger in a clean, tart, spicy cider that's balanced and refreshingly complex. Pairing suggestions include Thai curries, chicken tikka masala, bitter lettuce salads and chocolate-based desserts. Treehorn also suggests trying it in bourbon-based cocktails, or in place of a ginger beer in mules (a Dark and Stormy with this also sounds amazing!). Bonus: Treehorn also makes a yuzu shiso cider, which you can read more about in our feature about garden fresh ciders! Shop online here.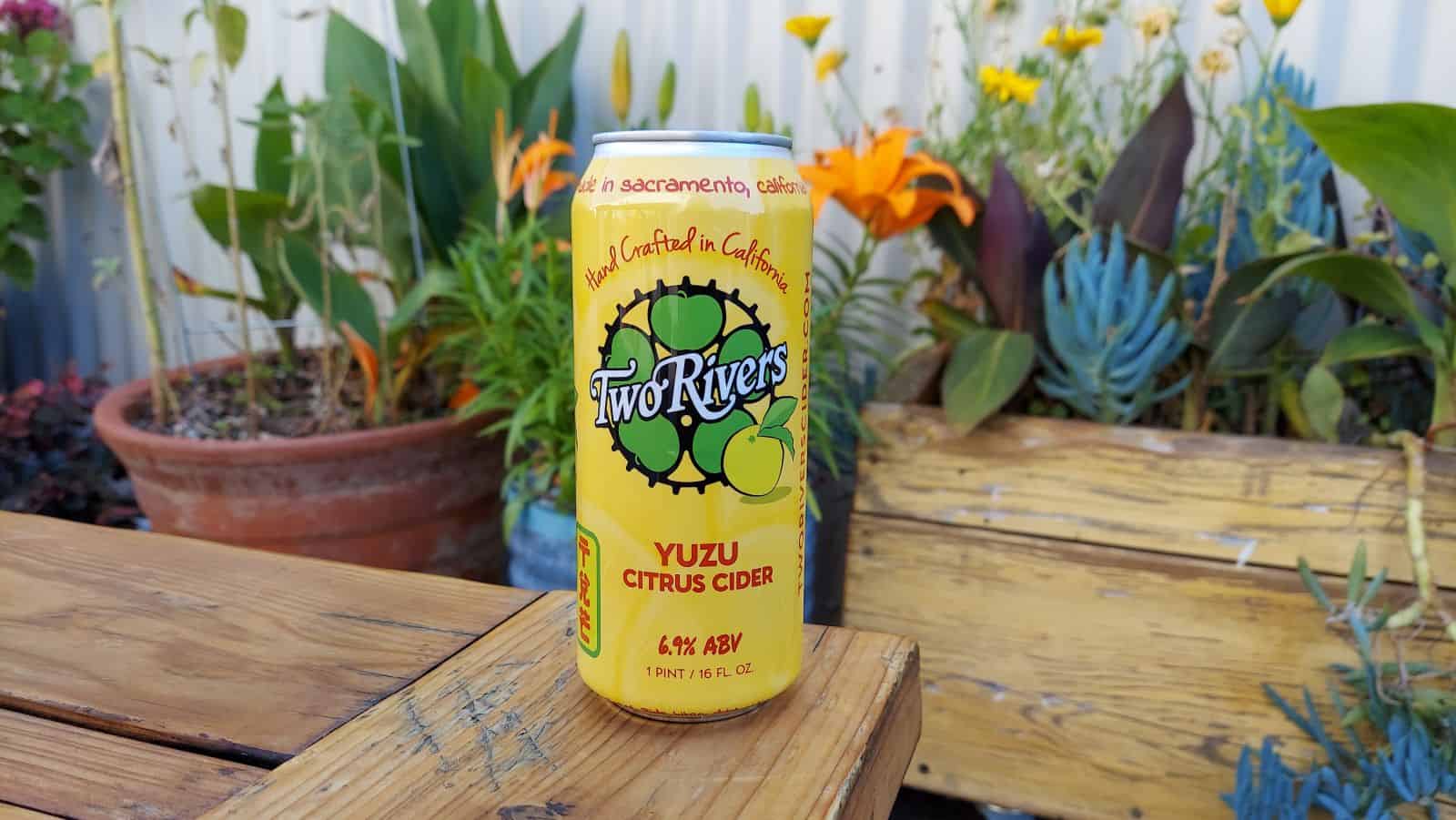 Pithy, tart and refreshing, Yuzu Citrus Cider is one of Two Rivers' core offerings, made with 100% fresh pressed apple juice. It's available on draft at its tasting room in Sacramento, CA, or online through its webshop in 16-oz. cans.
What other ginger, yuzu or lemongrass ciders have you seen at your local cidery or bottle shops? Let us know!
Treehorn Ginger photo: Haley Fusia