Ready to say goodbye to the past year and usher in a fresh start? We are, too! There is no better way, in our book, to ring in the New Year than with a glass of special cider — save the cans of everyday session cider for brunch the next day, and break out the good stuff at midnight. It's all too easy to hoard the "special" ciders, assuming that a more fabulous occasion can always arise.
But we say: That occasion is now! Life is short, exhume a bottle or two from your cellar, or splurge a few extra bucks at your local bottle shop or cidery, and pick up a cider that truly calls to you. Here are seven extra-dope ciders to consider for this New Year's Eve!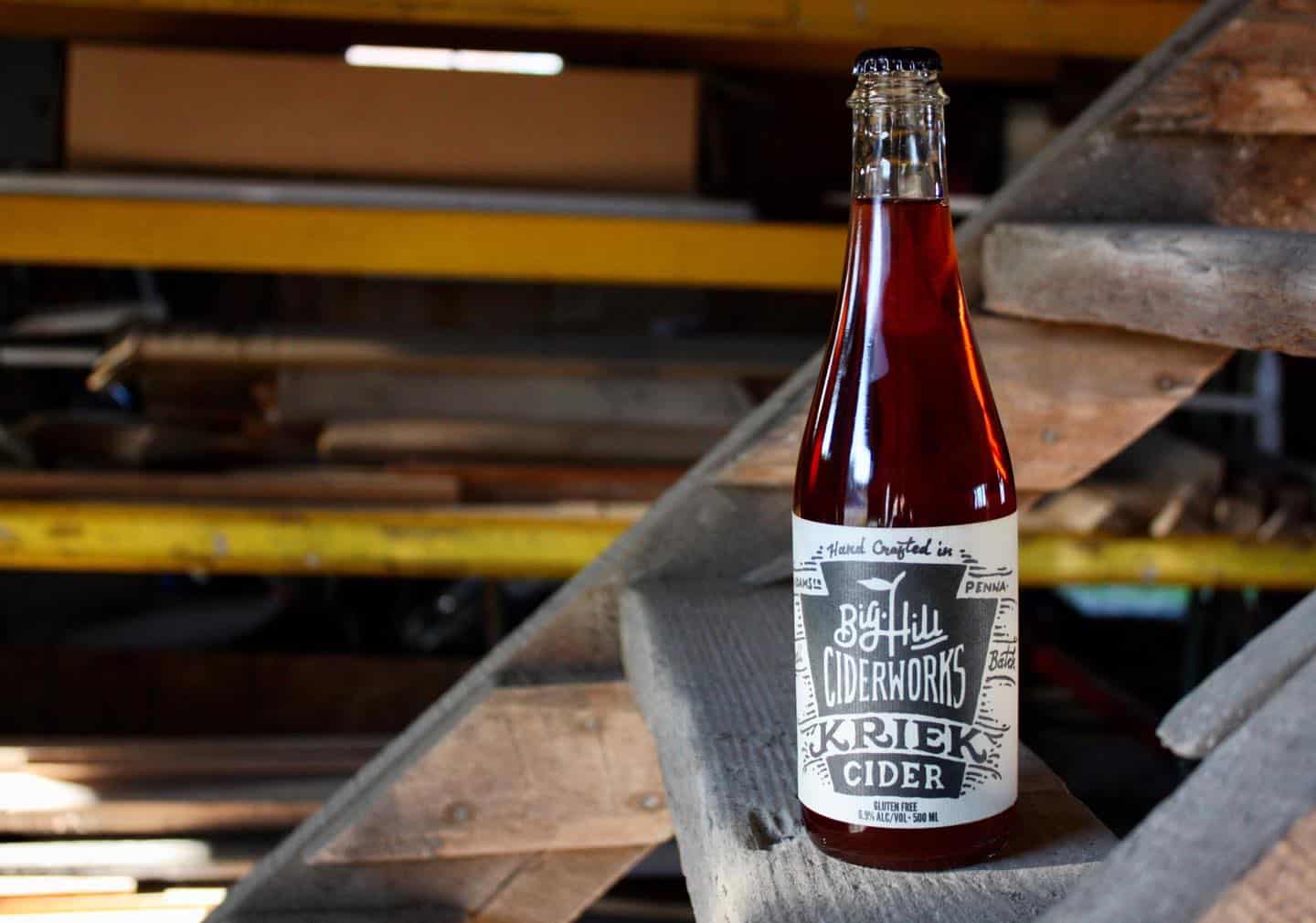 Big Hill Kriek: Kriek usually refers to a type of sour Belgian ale made with Morello cherries. Big Hill captures the profound flavor and depth of this style in this wild-fermented cider. The sour cherries it uses are wild-fermented, too, and the combination of those punchy flavors with eye-opening sour apple cider is a one-two punch of brightness and funk. Shop online. 338 Georgetown Rd., Gardners, PA; (717) 677-0250.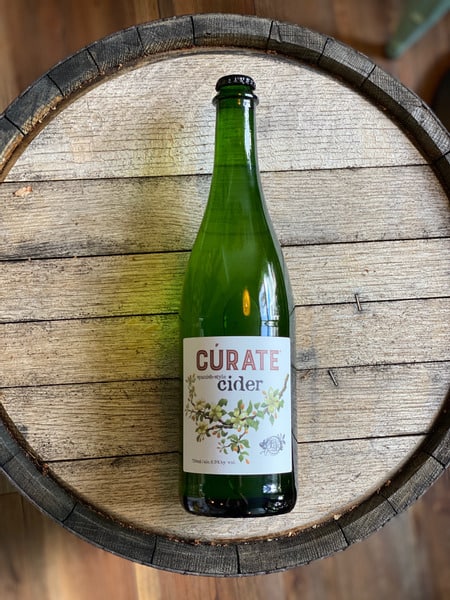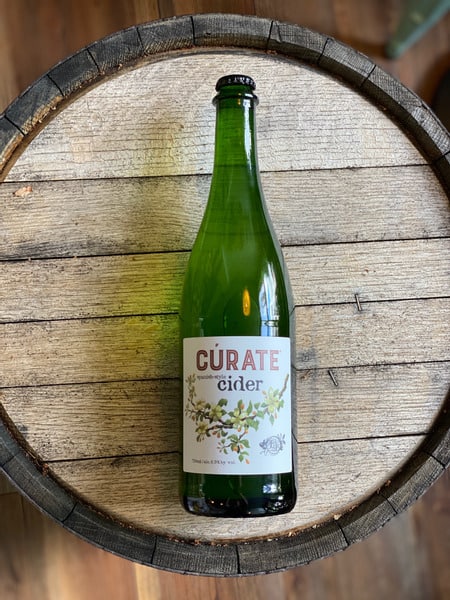 Botanist & Barrel Curate Cider: If 2023 is your year to finally take a deep-dive into Spanish sidra, or domestic ciders made in the Basque style, we fully support you. Botanist & Barrel's Curate is a great place to start: Made with a blend of Hewes Crab apples and other types of apples from North Carolina and Virginia, it's dry and unfiltered. The wild flavors are ramped up even more with partial aging in chardonnay and cognac bottles, and additional six months aged sure lie followed by bottle conditioning. This cider is a collaboration with the Spanish tapas bar in Asheville, Cúrate! Shop online. 105 Persimmon Hill Ln., Cedar Grove, NC; (919) 644-7777.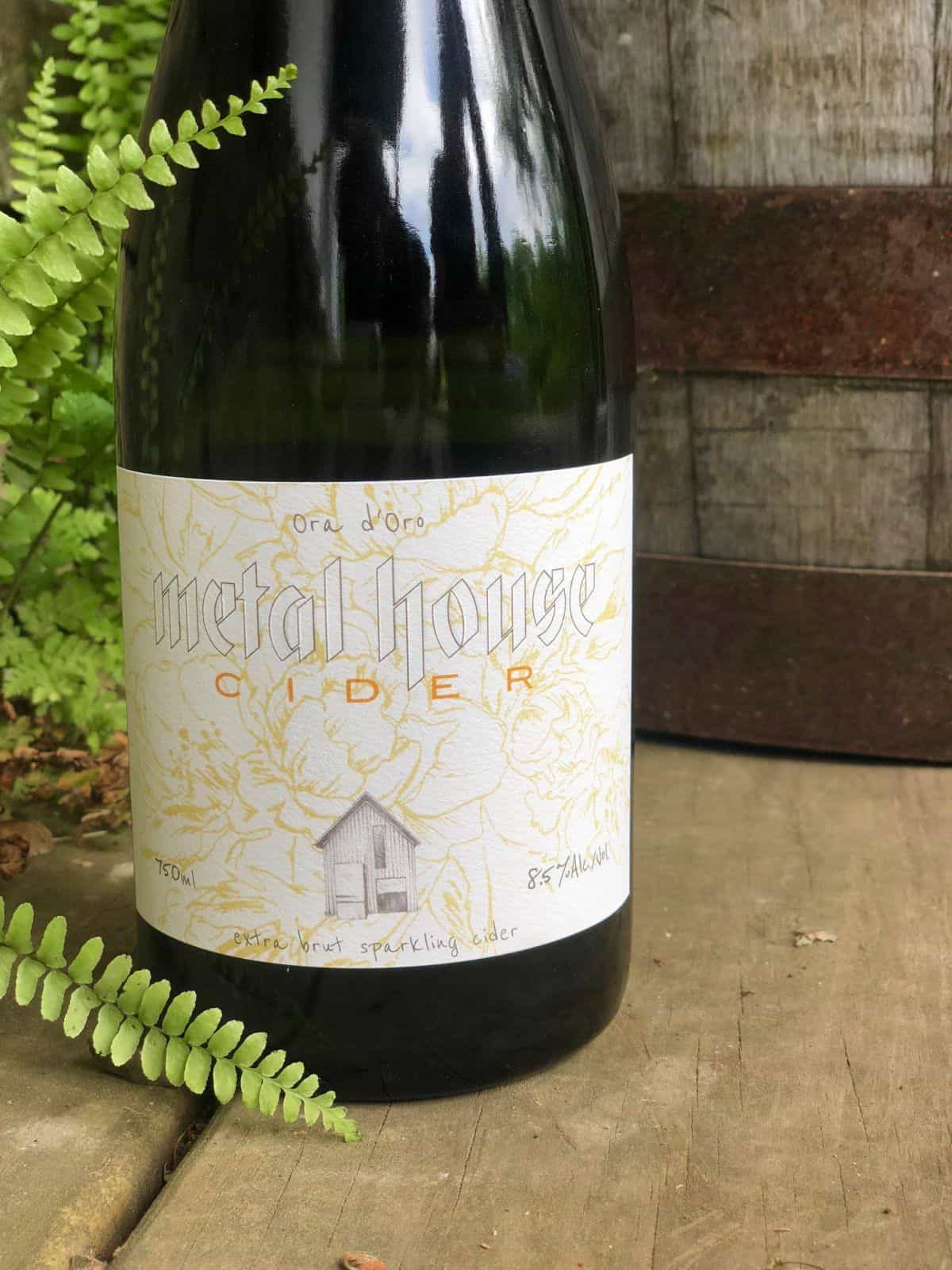 Metal House Cider 2019 Ora d'Oro: This Hudson Valley cidery produces a number of 750-ml format bottles that feel as exciting and precious as the most coveted champagne. But Ora d'Oro feels especially relevant for a big celebration: It's a Methode Champenoise cider made of organic Goldrush blended with untreated Idared, Empire and wild apples from Metal House's orchards in Esopus, NY. Pop one open to find a fruit-forward palate, moderate yeastiness, and a crisp mouthfeel with vivacious effervescence. Shop online.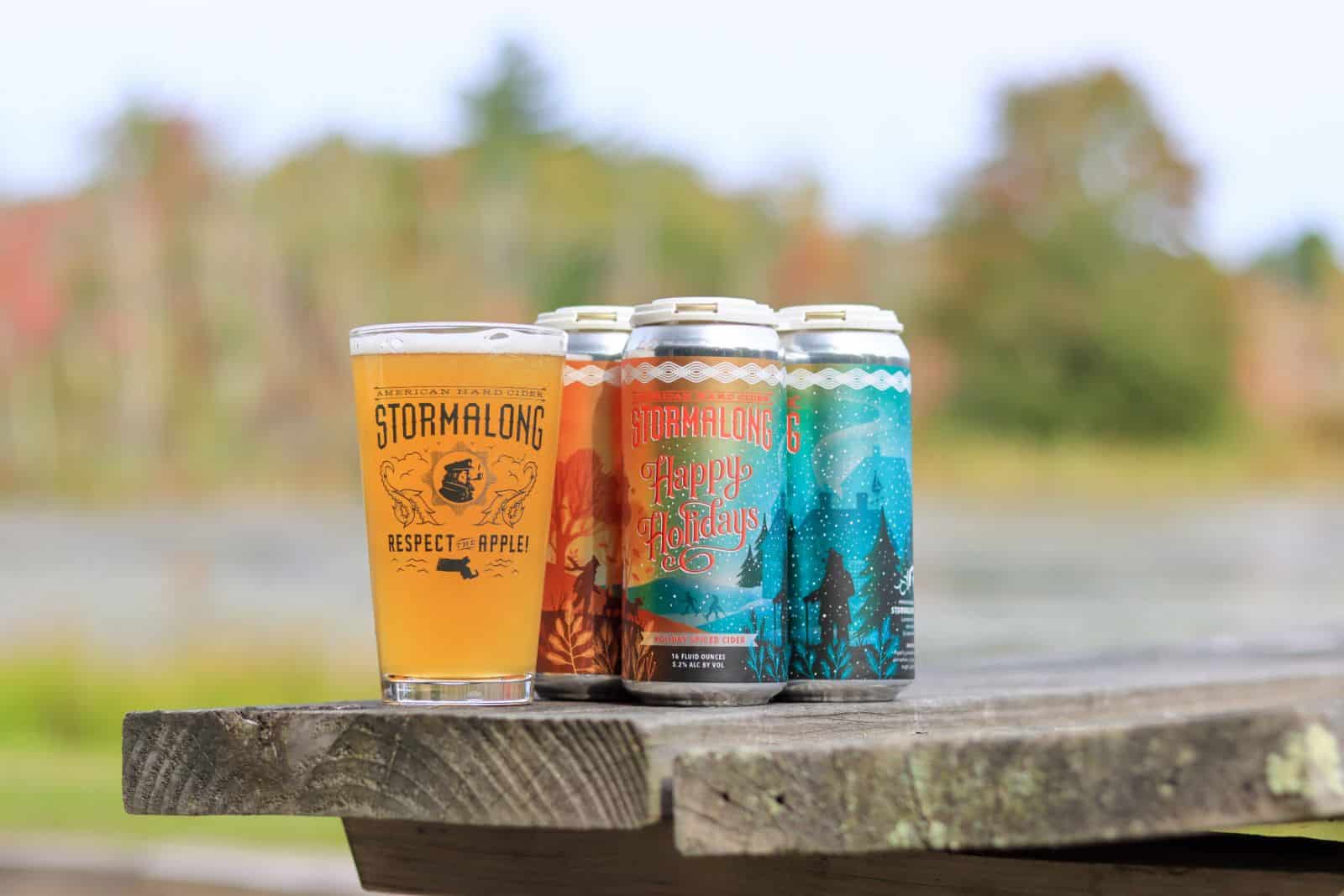 Stormalong Cider Happy Holidays: Not ready to let go of the comfy, warming flavors of Christmas yet? Hang on to them a little longer with Stormalong's Happy Holidays, easy-drinking (just over 5% AVB) and spiced nicely with allspice, cinnamon, cloves, ginger and nutmeg, with a touch of organic brown sugar. It's like if apple pie met mulled cider and had a wild love affair! Shop online.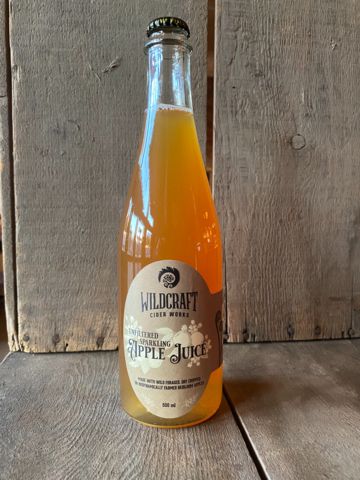 WildCraft Cider Works Unfiltered Sparkling Apple Juice: If you're taking it easy on drinking, or you have some sober guests coming for NYE, you're in luck! There have never been more fun, unique non-alcoholic beverages to explore! Par exemple: the super-juicy, hazy fizzy apple juice from WildCraft in Eugene, Oregon. Just because it doesn't have booze doesn't mean it's not special! This beautiful cider is made with wild foraged, dry cropped or biodynamically farmed heirloom apples. Shop online. 232 Lincoln St., Eugene, OR; (541) 735-3506.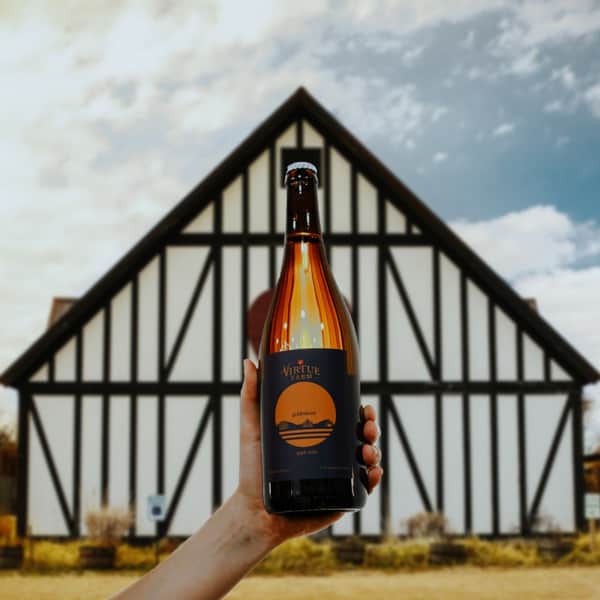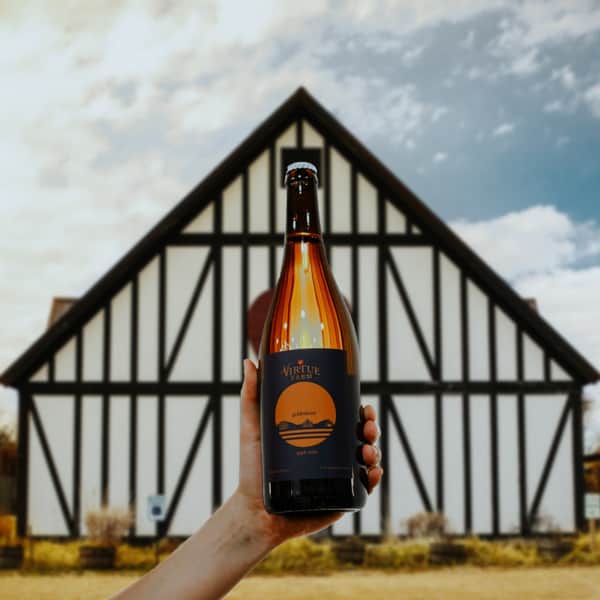 Virtue Cider Golden Hour: If you prefer your special-occasion ciders a bit more on the juicy, fruity cider, Golden Hour from Virtue has you covered. Meant to channel the gorgeous sunsets at Virtue Farm in Fennville, MI, this beauty offers up notes of stone fruit, honeysuckle and golden honey. This is a great one to share with cider newbies, or to open alongside whatever luxurious dessert you've made for you and your friends. Shop online. 2170 62nd St., Fennville, MI; (269) 722-3232.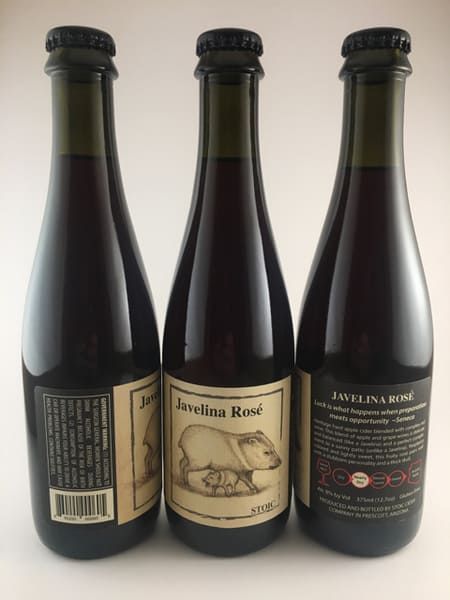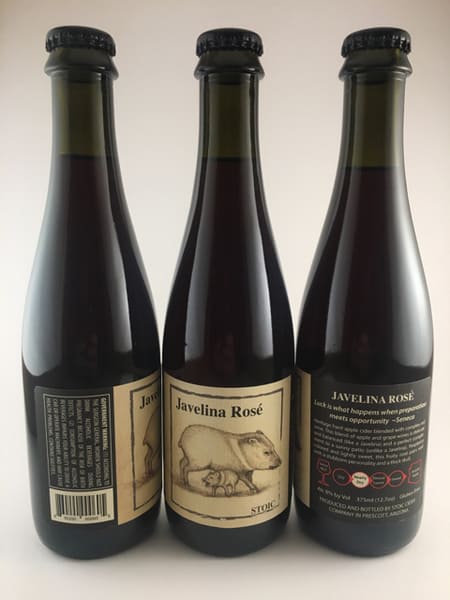 Stoic Cider Javelina Rosé: If rosé cider is your preferred "cheers-ing" bevvie, look no further than this rad cider/wine hybrid from Stoic Cider. Newtown Pippin apples are blended with Merlot wine, for a delicate and balanced sipper, that's a pretty raspberry hue with a lightly sweet, fruity character. Tasting notes include tart cranberry, grape skin, green apple and cherries. Shop online. 11500 W. Fair Oaks Rd., Prescott, AZ; (701) 361-7480.
What's in your glass this New Year's Eve? Whatever you're drinking, and however you're celebrating, we wish you a safe, healthy and cider-full new year!